Lawyer profile
António Pedro Braga
Europe 2023: General Business Law: Tax
---
About
Provided by António Pedro Braga
Europe
Career
António Pedro Braga is a partner of Morais Leitão and co-coordinates the tax department. He began his career in 1998 at a Big Four consulting firm (where he became tax manager) and has ever since been very active in all areas of tax law, especially national and international corporate taxation. Before joining Morais Leitão, he also worked at two Spanish multinational law firms. He is also a tax litigator and has extensive training in Accounting. António currently works or has worked with most of the largest industrial, commercial and private equity groups in Northern Portugal, both in special engagements such as mergers and acquisitions and in day-to-day tax consulting.
He has published several articles in national and international publications in the field of Tax
Professional Memberships
Portuguese Bar Association. International Fiscal Association (IFA).
Personal
Law Degree. Postgraduate courses in Finance, Accounting Standards and M&A. Master's Degree in Taxation (School of Advanced Study, London, 2011), 2012 Bloomberg BNA Prize for Best Dissertation. LM Business Management Program, Cambridge Judge Business School (2019)
Chambers Review
Provided by Chambers
Europe
General Business Law: Tax - Porto
António Pedro Braga has experience in the tax structuring of real estate development projects and corporate mergers and acquisitions.
Discover other Lawyers at
Morais Leitão, Galvão Teles, Soares da Silva & Associados, SP, RL.
Provided by Chambers
Filter by
Porto
Portugal
Banking & Finance
---
Filipe Lowndes Marques
Head of Banking & Finance
Capital Markets
---
Competition/European Law
---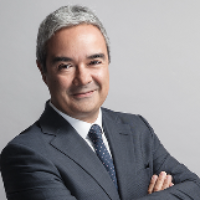 Luís do Nascimento Ferreira
Head of Competition/European Law