Contact details
---
Email address
Contact number
UK Bar Guide 2023
London (Bar) Data Protection
---
17 Ranked Lawyers
Chambers Review
Provided by Chambers
Data Protection - London (Bar)
11KBW is a market-leading chambers able to boast the most extensive data protection law capability at the London Bar. It has an excellent track record in cases brought under the Data Protection and Freedom of Information Acts, with the barristers regularly acting for the ICO, individuals, companies and public sector bodies. Recent noteworthy cases include acting for parties on both sides of the landmark Lloyd v Google case, in addition to major group and enforcement actions such as those against Experian and TikTok. A client adds: "11KBW is my go-to chambers for anything involving data protection, and the set continues to impress with the strength and depth of its roster of counsel."
Client service
"Michael Smith is extremely personable and user-friendly."
"The clerks always provide a friendly, responsive and professional service."
"Mark Dann and Lee Cutler in particular are very professional, efficient and helpful."
The team is led by Lucy Barbet and Mark Dann.
Notable Practitioners
Provided by Chambers
Hannah Ready
Hannah Ready is a data protection barrister who is in high demand from both claimant and defendant clients, including well-known broadcasters and internet organisations, as well as businesspeople and celebrities. She boasts valuable experience of some of the practice area's largest cases, both led and as sole counsel.
"Hannah Ready is very thorough, very committed to the client and very user-friendly."
"She has brilliant attention to detail, is always collaborative and part of the team."
Zac Sammour
Zac Sammour is regularly involved in a range of high-profile data protection cases, including those stemming from prominent data breaches and regulatory investigations.
"Zac Sammour is a phenomenal lawyer with incredible commercial acumen."
Julian Milford KC
Julian Milford KC has a strong background in handling cases brought under the Freedom of Information Act in relation to the holding and exchange of sensitive documents by the UK government.
"Julian is immensely hard-working and responsive. He produces advice that is an impressive blend of technical expertise and commercial pragmatism."
"He's really excellent and responsive."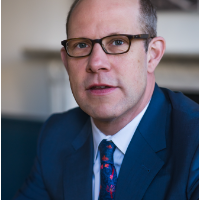 Andrew Sharland KC
Andrew Sharland KC offers data protection and information law advice to a wide range of clients, from media organisations and other private companies to both central and local government bodies. He demonstrates particularly strong capabilities at the intersection of data protection and public law.
"Andrew Sharland is phenomenally bright, but combines this with a patient, affable manner which is a big hit with clients."
"He has a very good reputation."
Julian Blake
Julian Blake exhibits notable data protection and information law expertise, making him a popular choice for companies, the government and the Information Commissioner in enforcement matters. Often appearing unled, he can boast broad capabilities across the field, encompassing data misuse, subject access requests and the right to be forgotten.
"Julian is very responsive and able to provide practical, well-considered legal advice with a short turnaround time."
"Julian Blake is very solid. He presents difficult cases like it's the most sensible thing you've heard in your life."
Tom Cross
Tom Cross represents private media organisations, government and the Information Commissioner, and has had a number of cases heard in the Upper Tribunal and Court of Appeal. He is particularly well versed in handling cases addressing the meaning and operation of statutory language, and is a go-to contact for leading businesses seeking advice on their obligations under the Data Protection Act.
"Tom Cross' pleadings are excellent. He is very thoughtful."
Heather Emmerson
Heather Emmerson has a significant reputation in the data protection field. Her work in information law most commonly arises in the context of human rights and public access to the reasoning behind decisions of public bodies and government ministers. She acts in civil claims from the First-tier Tribunal to the Supreme Court, and her work has related to such topics as data retention, high-profile data breaches and human rights issues pertaining to the use of biometric data.
"Heather Emmerson is very strategic and clever when coming up with points on procedure or substance that are exceptionally helpful to clients. She has a pre-planning brain, is a team player and is brilliant on paper."
"She's an impressive individual involved in some big litigation."
Peter Lockley
Peter Lockley is a barrister gaining strong recognition for his handling of freedom of information and data protection claims for individuals and public bodies, including local government and the ICO.
"Peter has it all: he's an expert, and is attentive, thorough, persuasive and charming."
"Peter is someone who is very well trusted by the ICO. He's very effective in court with a lovely submission style. He's good at teasing out points and good with cross-examination."
"Peter is very approachable, down to earth and easy to work with. His attention to detail and hearing preparation are superb."
Rupert Paines
Rupert Paines is an in-demand barrister with experience acting unled in data protection cases. His practice takes in many of the larger and more visible disputes in the field, including mass data breach claims and ICO actions.
"Rupert is well trusted by clients - with very senior clients putting him up on his own. He is excellent at acting on his own and performs above his call year."
"Rupert is hard-working and diligent."
Robin Hopkins
Robin Hopkins is a leading barrister who has unsurpassed experience in data protection and freedom of information instructions, encompassing everything from subject access requests and ICO actions to direct marketing data breaches. He is regarded as a staple presence in this practice area's most precedent-setting litigation.
"I have no hesitation putting Robin in front of even the most challenging of clients - he is sure-footed, immensely commercial and pragmatic and focuses on the answers that a client needs, rather than feeling the obligation to show off the breadth of his knowledge."
"Robin is wonderful to work with, excellent with clients, and almost always persuades the judge or panel and is successful."
"Robin Hopkins is the complete package - not just great technical skills, but exceptional client service and a wonderful manner. The most senior clients will find him personable and expert."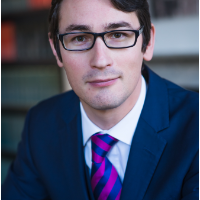 Christopher Knight
Christopher Knight lays claim to an impressive track record of participating in around 100 Information Tribunal cases, along with experience as Judicial Assistant to the Justices of the Supreme Court. He is frequently called upon to provide data protection commentary, and is a prolific author and blogger on this and related subjects. He acts for government and regulatory bodies in many of their major clashes with big data companies, as well as advising on consumer actions.
"Chris is very easy to work with and he gives clear advice."
"Chris is absolutely brilliant on public and information law. He is hyper-intelligent, a completely safe pair of hands and is very usable."
"Chris displays very high levels of knowledge. His sector expertise and commercial awareness shine through too."
Timothy Pitt-Payne KC
Timothy Pitt-Payne KC is uniquely experienced in taking on sophisticated and cutting-edge data protection and information law work, representing public sector bodies and private businesses alike. He augments his information law practice with experience in employment and public law generally.
"Tim is one of the leading experts in data protection and is instructed regularly by the ICO particularly in respect of complex, novel or high-profile cases. His knowledge and expertise are second to none."
"Tim is a very able and experienced counsel with huge knowledge of his specialist subject area. He's excellent with clients, he has first-rate advocacy skills and is a go-to KC for important and complex work."
"He has a wonderful academic understanding of the subject and a long history in the area."

Anya Proops KC
Anya Proops KC takes a leading role in many of the most prominent cases in the data protection field. She tackles critical disputes in relation to subjects including data breaches, subject access disclosure and the right to be forgotten. Her clients comprise a broad range of internationally active data controller entities.
"Anya is super experienced, very knowledgeable and very practical. She's one of the leading barristers in the area."
"She has so much experience and is a fountain of knowledge. She is highly sought after and is a really good advocate too. She's the go-to person if you want the top person on your side."
"Her advocacy style is engaging and forceful, and her cross-examination skills are devastatingly effective."
David Glen
David Glen boasts a strong track record of handling data protection disputes for an array of high-profile clients, including public sector entities, regulators and online service providers. He is well versed in the emerging trend of the DPA's use in false information claims, and is adept at litigating data protection concerns in a wide variety of courts and tribunals, including the European Court of Human Rights.
"David is very good and has a strong data protection practice."
"David functions as a silk; clients and judges hugely respect him."
Daniel Isenberg
Daniel Isenberg has a particularly strong reputation for acting in data breach claims or those following cyber attacks, such as the major case of Weaver and Others v British Airways.
"Daniel Isenberg is very user-friendly. He gives commercial advice, is nice to work with and is knowledgeable."
"He's very knowledgeable and presents complex issues in a very clear way. He's always a pleasure to work with."
Harini Iyengar
Harini Iyengar is often instructed by the Information Commissioner in a range of matters including enforcement actions and questions relating to the scope of data protection legislation.
"Harini Iyengar is extremely intelligent and very user-friendly, making it a pleasure to work with her."
"She has very broad and deep knowledge and is extremely good at presenting complex issues in a clear way. It's always a pleasure to work with her."
Stephen Kosmin
Stephen Kosmin regularly acts for and against regulators in large data breach cases. He is also involved in cases considering the evolution of this area of law and its interface with developing technologies, such as facial recognition.
"Stephen Kosmin is very good at presenting complex issues in a clear way and is always a pleasure to work with."
"Stephen has a wider background in commercial law and litigation so can draw upon this knowledge and experience when dealing with data protection or privacy matters."
Ranked Barristers at
11KBW
Provided by Chambers
Filter by
Silks (KC)
London (Bar)
Data Protection
---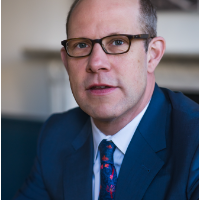 Juniors
London (Bar)
Data Protection
---