Lawyer profile
Wiramrudee (Pink) Mokkhavesa
Asia-Pacific 2023: Intellectual Property
---
About
Provided by Wiramrudee (Pink) Mokkhavesa
Asia-Pacific
Practice Areas
• Intellectual Property
Career
Wiramrudee (Pink) Mokkhavesa is a partner with extensive experience in brand protection, IP enforcement, and anticounterfeiting. Her practice is focused on IP portfolio strategy and management, including comprehensive protection of trademark, copyright, patent, and other intellectual assets in Asia and worldwide. She primarily represents multinational corporations and market leaders in electronic appliances, auto parts, consumer products, apparel, software, and luxury goods.
Pink is a member of the Intellectual Property Association of Thailand (IPAT), through which channel she regularly advocates for increased government action against counterfeit and infringing goods. Through her involvement in this committee, Pink collaborates with the Ministry of Commerce (Department of Intellectual Property), the Royal Thai Police, the Department of Special Investigation, the Metropolitan Police Bureau, the Economic Crime Police Division, the Ministry of Finance (Customs Bureau), the Ministry of Information and Communication Technology, the Ministry of Public Health (Food and Drug Administration), and the Ministry of Culture. Pink is also a member of the Enforcement Committee within the International Trademark Association, having previously served for four years on the Anti-Counterfeiting Subcommittee for East Asia and the Pacific.
Pink actively participates in several focus groups dedicated to amending IP laws and regulations and to instituting a mandatory IP course in all Thai universities to further IP awareness in Thai society. In addition, she regularly lectures on IP law at some of Thailand's leading universities. Pink is a member of the Thai Bar Association, the Lawyers Council of Thailand, and the Intellectual Property and Innovation Association (IPA).
Expert in these Jurisdictions
Thailand
Languages Spoken
• Thai
• English
Experience
• Developed and implemented a creative and cost-effective strategy to prevent infringement in Thailand of a 3D trademark registered in a foreign country. Although the client was unsuccessful in registering its 3D trademark in Thailand, the client nonetheless sought to prevent a competitor from importing into Thailand products that incorporated a similar 3D mark. We successfully collaborated with both Thai Customs and the Royal Thai Police and convinced Thai Customs to seize the infringing goods. The goods were confiscated and used as leverage to procure binding agreements from the opposing party to change the style of its product and satisfy other requirements.
• Acquired a registered trademark from an opposing party, who used the mark with the same kind of goods as produced by our client, for only THB 30,000 (about USD 1,000).
• Obtained a valid warrant and conducted a raid action within three days of receiving the urgent request from the client. At the time the client contacted us, we did not possess sufficient evidence to seek the warrant. Nonetheless, we timely acquired the necessary evidence, secured a warrant from the IP&IT Court, and oversaw a successful raid.
• Liaised with the Royal Thai Police to end a predatory business tactic. As our client operates in many provinces in Thailand, a competitor filed criminal charges of "false statement" against our client in many provinces in order to force our client to spend time and money travelling to meet police officers throughout Thailand. We convinced the Royal Thai Police that the cases were related and should be consolidated and tried in Bangkok.
• Forced an infringing party to change the names of its stores, change all of its signage, and execute a Deed of Execution within one week of receipt of our cease-and-desist letter. The signage of the opposing party's coffee shop contained a device and text that was quite similar to our client's registered trademark.
Education
University of Southern California Law School
LLM
Indiana University Bloomington Law School
LLM
Chambers Review
Provided by Chambers
Asia-Pacific
Intellectual Property - Thailand
Wiramrudee (Pink) Mokkhavesa is an IP lawyer in Thailand who is particularly well versed at handling litigation, as well as enforcement.
Strengths
Provided by Chambers
Slide 1 of 1
"We are grateful to work with Pink. She provides very clear and practical guidance, with a clear understanding of our goals."
"We are grateful to work with Pink. She provides very clear and practical guidance, with a clear understanding of our goals."
Discover other Lawyers at
Tilleke & Gibbins
Provided by Chambers
Filter by
Cambodia
General Business Law
---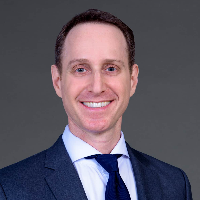 Jay Cohen
Head of General Business Law
Laos
General Business Law
---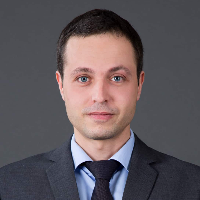 Dino Santaniello
Head of General Business Law
Thailand
Key Sectors
Provided by Tilleke & Gibbins
Industrials, Engineering and Manufacturing