Lawyer profile
Alan Adcock
Asia-Pacific 2023: Intellectual Property
---
About
Provided by Alan Adcock
Asia-Pacific
Practice Areas
• Corporate/M&A
• Intellectual Property
• Regulatory Affairs
Career
Alan Adcock is a partner in the Tilleke & Gibbins intellectual property and regulatory affairs groups, helping to oversee the firm's client work in these areas across ASEAN. He is recognized as a leading intellectual property lawyer based on his handling of corporate IP matters, including licensing and acquisitions, and his knowledge in life sciences, fluency in Mandarin, and outstanding client service. Since 2005, Alan has received recognition by Asialaw Leading Lawyers as one of Asia's leading business lawyers in the area of intellectual property, and he has been named a top IP lawyer in Thailand by The Legal 500 Asia Pacific and WTR 1000. Alan is also recognized as a leading IP strategist by IAM Strategy 300, an expert on patents in IAM Patent 1000, one of the world's foremost life sciences practitioners by IAM Life Sciences 250, and a leading life sciences regulatory lawyer by Who's Who Legal. He co-heads the firm's regional life sciences practice with Thomas Treutler.
Alan represents diverse clients, from pioneers in the life sciences to the biggest IP owners in the world and helps them achieve the dual goals of profit and protection. He has extensive experience in IP acquisitions, strategic structuring, technology transfer, and IP licensing and securitization agreements. He has handled various IP infringements and regulatory infractions involving labeling, advertising, clinical trials, product handling/warehousing, product registration, taxation, and import/export violations across most of Asia.
Alan is also closely involved in Tilleke & Gibbins' leading patent and trade secret litigation practice, focusing mainly on the pharmaceutical, agrochemical, and material science sectors. He handles local pre-litigation strategy and litigation management for infringement and invalidation matters and works regularly with external counsel globally when strategic tasks or evidence issues reach outside Southeast Asia.
Alan serves as a member of the International Trademark Association (INTA) Emerging Issues Committee, and a member of the INTA Presidential Task Force on Brand Restrictions. He has just ended six years on the INTA Legislation and Regulation Subcommittee for East Asia and the Pacific—the final two years serving as Chairman. Based on his long-standing and exemplary volunteer services for INTA, he was awarded the INTA Volunteer Service Award in 2016.
Alan is a past President of the Licensing Executives Society (LES) of Thailand, and a Co-Chair of the American Chamber of Commerce in Thailand's Food & AgriBusiness Committee. He is licensed to practice in New York and New Jersey and is admitted in the U.S. District Courts of Southern and Eastern New York.
Experience
• Conducted global intellectual property due diligence and advised on the transactional elements of a US$60 million equity participation by an international energy company in a U.S. company specializing in biobased chemicals. The collaboration will result in the establishment of bio-succinic acid production plants using natural raw feedstocks such as tapioca, cassava, maize, and other agricultural inputs for the downstream manufacturing of bio-based plastics.
• Assisted a client with a multijurisdictional acquisition of a major corn and palm oil brand with a deal value of USD 6,000,000, including the review and acceptance of the letter bid, preliminary due diligence, review of the disclosure statement, and the drafting, negotiation, and execution of the main acquisition agreement. We also provided all post-completion follow-up including trademark assignment recordals in more than 50 jurisdictions, release of various title encumbrances, transitional arrangements, rebranding, certification and labeling regulatory advice, and subsequent new agreements for supply and distribution.
• Helped a multinational food company comply with Thai FDA requirements. Advised the client on advertising and promotional materials in Thailand, with particular emphasis on the requirements of the FDA and the consequences of improper ad content.
• Acted on behalf of a major U.S.-based agrichemical manufacturer. The case involved termination of the client's distributor for breach of contract and IP (patent and trademark) infringement. In addition, we represented the client in re-registration of its full range of products with the Thai Ministry of Agriculture.
• Represented a leading producer of smartphones as its "point of contact" with all government authorities, which involved crafting an overall government relations strategy, establishing and cultivating relationships with officials, responding to government investigations, monitoring potential policy and regulatory developments, and seeking legislative and regulatory change on our client's behalf. We have also structured appropriate and effective solutions to the business and legal challenges faced by our client.
• Represented a multinational pharmaceutical company in its cancellation petition against a registered trademark based on the mark's similarity to an International Nonproprietary Name (INN) issued by the World Health Organization (WHO). The Board of Trademarks withdrew the trademark.
• Protected the intellectual property rights of a famous drug company in regard to an osteoporosis drug product passed off by another pharmaceutical company. The Supreme Court ordered the cancellation of the infringing party's mark.
• Represented a multinational pharmaceutical company in patent infringement litigation against a local generic company. Managed a major pharmaceutical-related patent during a trial on patent infringement.
• Acted as counsel to a major pharmaceutical company, which representation included liaising with the Thai FDA on marketing compliance issues, verifying that the client's marketing activities were in compliance with the complex regulations governing pharmaceutical practice in Thailand, and preventing and mitigating risk and loss.
• Represented a leading pharmaceutical company on regulatory due diligence in its spin-off of high revenue product lines (over the counter antihistamines, cough relief syrups, tablets and elixirs) to another pharmaceutical company.
• Represented a multinational cosmetics manufacturer in negotiating a multi-million dollar tri-party agreement between the Department of Agriculture, a local Thai university, and the client to set up a joint research and development program for sourcing and uncovering botanical ingredients in Thailand for their new product range.
Languages Spoken
• English
• Chinese
Expert in these Jurisdictions
Thailand
Education
Syracuse University College of Law/Columbia Law School
JD
Awards
Who's Who Legal: Southeast Asia
Franchise, Life Sciences, Patents and Trademarks
2022
Chambers Review
Provided by Chambers
Asia-Pacific
Intellectual Property - Thailand
Alan Adcock handles non-contentious IP matters, including franchising arrangements, and also has expertise in the life sciences space. He is especially well versed at handling cases requiring cross-border expertise.
Strengths
Provided by Chambers
Slide 1 of 1
"He is a good partner who directs and makes introductions to subject matter experts in the required jurisdictions."
"Alan is well rounded in commercial IP and very strong in client service."
"He is a good partner who directs and makes introductions to subject matter experts in the required jurisdictions."
"Alan is well rounded in commercial IP and very strong in client service."
Discover other Lawyers at
Tilleke & Gibbins
Provided by Chambers
Filter by
Cambodia
General Business Law
---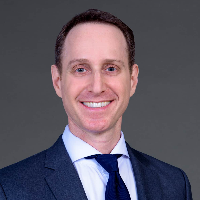 Jay Cohen
Head of General Business Law
Laos
General Business Law
---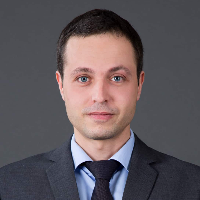 Dino Santaniello
Head of General Business Law
Thailand
Key Sectors
Provided by Tilleke & Gibbins