Lawyer profile
David Mol
Asia-Pacific 2023: General Business Law
---
Asia-Pacific Guide 2023
---
Ranked in 1 Practice Areas
Ranked in Guides
About
Provided by David Mol
Asia-Pacific
Practice Areas
• Corporate/M&A
• Employment
• Intellectual Property
• Regulatory Affairs
Career
David Mol, an associate in Tilleke & Gibbins' Phnom Penh office with considerable experience handling legal matters in Cambodia, is regarded by his clients and peers as a trusted advisor for doing business in Cambodia. He assists both domestic and foreign clients on complex matters relating to intellectual property, regulatory affairs, licensing, and corporate operations in Cambodia. His clients are diverse, ranging across industries that include consumer goods, sports, energy, technology, automotive and life sciences.
David has a strong network in Cambodia among the business community and he actively engages with the government, either on behalf of his clients, or to push for legislative changes or organize training events with authorities. His network includes the top intellectual property enforcement authorities in Cambodia, as well as connections with various ministries to ensure his clients are protected and duly represented while doing business in Cambodia.
David is an accomplished lawyer in Cambodia recognized by The Legal 500 Asia Pacific, which notes that he is "highly-rated for his work in corporate and commercial matters and other areas of expertise include life sciences, franchising and licensing matters." World Trademark Review features David in their WTR 1000 list of leading firms and individuals, stating that he "expertly navigates the requirements of brand protection in Cambodia and beyond." David is also recognized as a "Rising Star" in Cambodia by Asialaw and IFLR 1000.
David regularly writes and speaks on IP enforcement, consumer protection, and life sciences in Cambodia and beyond. He takes an innovate and solutions-oriented approach to tackling issues for his clients—even by pioneering new ways of operating in Cambodia if necessary.
David received a bachelor's degree in law and a master's degree in public international law from the University of Amsterdam.
Languages Spoken
• Dutch
• English
Experience
• Advised a healthcare services provider in Asia on its acquisition of 100% of the shares in a leading pharmaceutical and healthcare product distribution company in Cambodia, and took a leading role in the due diligence exercise, the drafting of transaction agreements, and the negotiations that brought the transaction to a successful close.
• Regularly advises three leading beverage companies on introduction of their products into Cambodia, covering labeling issues, product registration requirements, review of distribution agreements, advertising clearance, and advice on consumer protection concerns.
• Regularly organizes training events with government authorities on new legal developments or on our clients' products for anticounterfeit monitoring by enforcement authorities, including customs and police.
• Organized a landmark enforcement action for a leading automotive company against infringement of a registered industrial design, netting counterfeits valued at over USD 400,000. This was the first case in Cambodia based on an industrial design infringement, and triggered a procedural change within the government authority.
• Providing ongoing regulatory advice on a leading retailer of sporting goods; analyzed their full collection (over 200 different types of goods) to identify labelling issues, product registration requirements, and consumer protection aspects; and continuing to advise on the import and distribution of the client's highly regulated goods in Cambodia.
• Represented a leading agricultural company in Asia in taking enforcement actions against a major distributor of counterfeits, leading to the seizure and destruction of goods valued to over USD 500,000 helping to secure a substantial damages award for the client.
Education
University of Amsterdam
LLM
University of Amsterdam
LLB
Expert in these Jurisdictions
Cambodia
Chambers Review
Provided by Chambers
Asia-Pacific
General Business Law - Cambodia
David Mol is an associate at Tilleke & Gibbins in Cambodia who advises on a range of regulatory, transactional and employment matters for clients.
Strengths
Provided by Chambers
Slide 1 of 1
"David is exceptional in our dealings with him. His commercial and legal awareness allowed us to deal with issues swiftly as they arose."
"David is very responsive and easy to work with."
"David is exceptional in our dealings with him. His commercial and legal awareness allowed us to deal with issues swiftly as they arose."
"David is very responsive and easy to work with."
Discover other Lawyers at
Tilleke & Gibbins (Cambodia) Ltd
Provided by Chambers
Filter by
Cambodia
General Business Law
---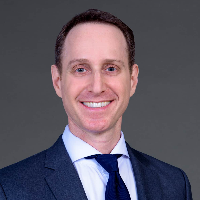 Jay Cohen
Head of General Business Law
Laos
General Business Law
---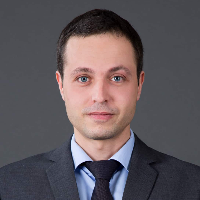 Dino Santaniello
Head of General Business Law
Thailand
Key Sectors
Provided by Tilleke & Gibbins (Cambodia) Ltd