Lawyer profile
Athistha Chitranukroh
Asia-Pacific 2023: Insurance, Technology, Media, Telecoms (TMT)
---
Asia-Pacific Guide 2023
---
Ranked in 2 Practice Areas
About
Provided by Athistha Chitranukroh
Asia-Pacific
Practice Areas
• Corporate/M&A
Career
Nop Chitranukroh is a partner and director of Tilleke & Gibbins' corporate and commercial group. She regularly advises clients across industries on a wide range of regulatory compliance matters relating to cybersecurity and data privacy, fintech, insurance, insurtech, and technology. She also represents multinational and local financial services, payments, and technology industry clients on a range of strategic matters, including market entry, M&As, and ongoing compliance across Southeast Asia.
Prior to joining Tilleke & Gibbins, Nop served as Thailand general counsel of an American multinational corporation, listed on the New York Stock Exchange, where she oversaw all operations within the legal department in Thailand. Nop was previously Asia-Pacific regional counsel for the same multinational finance and insurance corporation, based in Singapore. She has also served as a legal counsel at an industry-leading Irish-American financial services and software-as-a-service (SaaS) provider of payment processing software and related application programming interfaces (APIs) for e-commerce websites and mobile applications.
Widely recognized as a top practitioner in insurance and TMT legal practice in Southeast Asia, Nop is ranked as a leading lawyer in both technology and insurance industries in Thailand by Chambers Asia-Pacific, and has been identified as a Next Generation Partner in TMT by The Legal 500. She was named one of the Asia's top 40 lawyers under 40 by Thomson Reuters' Asian Legal Business, and most recently was ranked as a "National Leader" for data in Who's Who Legal Southeast Asia 2022.
Nop is a Certified Information Privacy Professional/Asia (CIPP/A) with the International Association of Privacy Professionals and serves as an advisory board member of Insurtech Asia. She has acted as a legal advisor for the Thailand Insurance Association for more than a decade.
Languages Spoken
• Thai
• English
Experience
• Advising a multinational American corporation listed on the S&P 500 on a number of M&A transactions, including its corporate restructuring in Thailand, conversion into a public company, transfer of an entire business to one of its Thai entity and a joint venture arrangement.
• Advising one of the world's largest international insurance broker groups on its M&A and corporate restructuring in Thailand, including a joint venture arrangement with Thai investors and investment structuring in the Indochina region.
• Advising one of the world's largest search engine companies on setting up operations in Thailand, including drafting, negotiating, and reviewing an extensive range of business and technology transactional arrangements. This includes setting up the client's insurtech and fintech business partnership with a local business operator.
• Assisted a British insurance broker in an insurtech matter, involving setting up its online insurance products marketplace in Thailand and advising on business arrangement structures with all of the top ten leading motor insurers in the Thai market.
• Advising a global technology company, based in Asia, on regulatory matters related to beacon devices, over-the-top (OTT) businesses, and data privacy regulatory requirements.
• Advising a global social media/technology company, based in Korea and Japan, on one of its largest joint venture arrangements with one of the largest local mobile carriers and transportation operators for its e-payment system and fintech-related business in Thailand.
• Advised one of the largest property and casualty insurers on a facultative reinsurance placement for a USD 870 million hydroelectric energy project involving parties from Thailand and Laos.
• Providing advice to a leading American broadband and telecommunications company on the launch of its fintech business in Thailand, and on data privacy regulatory matters.
Education
University of Wisconsin
LLM
Georgetown University
LLM
Chulalongkorn University
LLB
Awards
International Law Office Client Choice Awards
Client Choice: Insurance - Thailand
2019
Asialaw Client Service Excellence Awards
Client Service Excellence: Insurance - Thailand
2020
Expert in these Jurisdictions
Thailand
Chambers Review
Provided by Chambers
Asia-Pacific
Insurance - Thailand
Athistha Chitranukroh has considerable experience in bancassurance arrangements, insurance sector M&A, insurance regulations and coverage disputes. She also advises on collaborations between insurance players and financial services companies.
---
Technology, Media, Telecoms (TMT) - Thailand
Athistha Chitranukroh is an experienced lawyer in Thailand with strong TMT expertise, including in data privacy and insurtech matters.
Discover other Lawyers at
Tilleke & Gibbins
Provided by Chambers
Filter by
Cambodia
General Business Law
---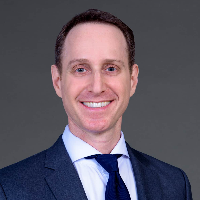 Jay Cohen
Head of General Business Law
Laos
General Business Law
---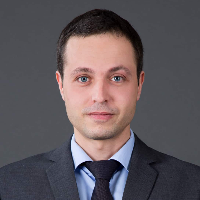 Dino Santaniello
Head of General Business Law
Thailand
Key Sectors
Provided by Tilleke & Gibbins
Technology, Media and Telecoms (TMT)