Lawyer profile
Chusert Supasitthumrong
Asia-Pacific 2023: Employment
---
About
Provided by Chusert Supasitthumrong
Asia-Pacific
Practice Areas
• Dispute Resolution and Litigation
• Employment
Career
Chusert Supasitthumrong, partner and director of Tilleke & Gibbins' dispute resolution and litigation group, is a trial and appellate lawyer with an extensive of helping clients achieve successful outcomes in the Thai court system. With unmatched expertise and qualifications in labor and employment dispute resolution, Chusert is recognized as the go-to lawyer for Thailand's largest employers for his ability to help clients solve critical employment disputes, from labor strikes to layoffs to contested for-cause terminations.
A formidable advocate with extensive experience litigating complex matters before the Labor Court and the Supreme Court, Chusert is equally successful in securing favorable settlements and contract terms for his clients. His labor practice includes advising clients in multiple-party labor disputes and collective bargaining negotiations. Chusert is one of just a handful of private practice lawyers in Thailand licensed as a Labor Relations Advisor with Thailand's Ministry of Labor, which enables him to engage directly with labor unions in negotiations on behalf of corporate clients.
Chusert also handles commercial disputes related to product liability, customs, maritime, international trade, company reorganizations, tax, and white-collar crime, and in his role as director of the firm's dispute resolution and litigation department provides guidance to teams working on contentious matters across virtually every practice area.
He is a regular speaker on these topics as well, presenting at regional legal conferences, for corporate clients at in-house seminars, and on televised programs. He is also a frequent contributor to the Bangkok Post and other leading periodicals.
Chusert was the exclusive winner for Thailand of the International Law Office Client Choice Award 2019 for Employment and Labor, and he is ranked by leading legal directories including Benchmark Litigation, Chambers Asia-Pacific, and Asialaw Profiles.
Languages Spoken
• Thai
• English
Experience
• Planned and executed the layoff of 1,900 employees. Thereafter, 279 of the affected employees submitted claims against the client in the total amount of THB 300,000,000. We successfully proved that our client had cause to terminate its employees and that such was done fully within applicable Thai law, resulting in judgment in our client's favor. This was a high-stakes matter because, if we had lost the labor cases, the approximately 1,600 additional employees would have filed claims totaling approximately THB 2,000,000,000. We also act as ongoing labor compliance counsel.
• Prevailed in a highly publicized termination case wherein the client sought court permission to terminate the president of a labor union based on her television appearance while wearing a controversial T-shirt. The president maintained that she had given such interview on her own time and that her actions were protected by the Constitution. Although she was supported by many NGOs, the court ruled in favor of our client.
• Negotiated a favorable settlement of a highly contested termination of a company director involving our client, the director, and the company of the spouse of the director. The dispute included two criminal cases and two civil cases (one of which involved a claim of THB 20,000,000). We successfully gathered evidence of the director's misconduct and leveraged that evidence to secure a favorable settlement for our client.
• Planned the layoff of approximately 1,000 persons and created a multifaceted strategy to manage the response of the employees and the labor union. The labor union mounted a strong challenge to our client's activities. Nonetheless, we successfully responded to the opposition and completed the downsizing of the company without any employee claim.
• Helped a manufacturer respond to the creation of a labor union and the lodging of a labor demand. We advised the client and created a plan of action for managing all issues. Ultimately, the employees stopped the process of the labor demand and withdrew the application for registration of the labor union.
• Represented a manufacturer in negotiations with a labor union on strike. We successfully negotiated the terms of a collective bargaining agreement (CBA) and, thus, expedited the conclusion of the strike. In the CBA, we secured favorable terms for our client and the return of certain management rights.
• Defended a leading apparel company in a THB 50,000,000 labor claim and in a criminal case brought against the client's director. We prevailed in both claims brought by the client's former HR manager.
• Represented a well-known Japanese manufacturer in the prosecution of both civil and criminal matters related to use of confidential trade secret and theft of client property. Our client reached a favorable settlement in the civil claims. In the criminal matter, we worked with the police and the public prosecutor and successfully secured sufficient evidence to support prosecution of the criminal claims.
• Represented one of the world's most recognizable fashion and luxury goods retailers in several commercial real estate disputes in Thailand arising from the disputed termination of a 30-year franchisee relationship. This representation includes negotiation and settlement of lease hold and commercial franchisee contracts with both the outgoing franchisee and the incoming franchisee partner, one of Southeast Asia's largest and most successful commercial retailers.
• Represented the precious metals division of a large Japanese multinational corporation in claims it filed against its shipper and freight forwarder for the loss of gold dram.
• Consulted on union negotiations, process and procedures under Thai law, and applicable standards and contract terms.
• Advised a large American supplier and manufacturer of semiconductors on employment issues for its Thai subsidiaries arising from flooding. More specifically, this dealt with restructuring employment, outsourcing arrangements, recovery planning as floodwaters receded, and laying off over 1,600 employees.
• Defended a multinational manufacturing company and its subsidiary in unfair termination lawsuits (after operations were withdrawn from Thailand following the 2011 floods) by 100 former employees. The plaintiffs' claims total USD 17.6 million in damages.
• Successfully represented global automobile manufacturers and other large multinational companies in high-value product liability cases.
• Successfully represented numerous global manufacturers in customs cases.
Education
Chulalongkorn University
LLB
Awards
International Law Office Client Choice Awards
Client Choice: Employment and Benefits - Thailand
2019
Expert in these Jurisdictions
Thailand
Chambers Review
Provided by Chambers
Asia-Pacific
Employment - Thailand
Chusert Supasitthumrong handles a range of employment matters, including workforce reduction and termination issues, as well as unfair dismissal claims.
Strengths
Provided by Chambers
Slide 1 of 1
"He is very strong and able to advise clearly on all matters."
"He is very strong and able to advise clearly on all matters."
Discover other Lawyers at
Tilleke & Gibbins
Provided by Chambers
Filter by
Cambodia
General Business Law
---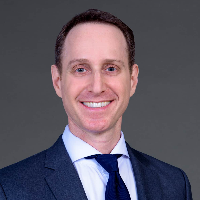 Jay Cohen
Head of General Business Law
Laos
General Business Law
---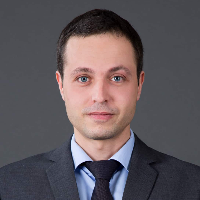 Dino Santaniello
Head of General Business Law
Thailand
Key Sectors
Provided by Tilleke & Gibbins
Industrials, Engineering and Manufacturing