Lawyer profile
Nutavit Sirikan
Asia-Pacific 2023: Competition/Antitrust
---
About
Provided by Nutavit Sirikan
Asia-Pacific
Practice Areas
• Competition and Trade
• Corporate/M&A
• Employment
Career
Nutavit Sirikan is an associate in Tilleke & Gibbins' corporate and commercial group in Bangkok. Nutavit advises both Thai and international clients on a range of transactional matters, including M&A transactions, due diligence, e-commerce, company formation, obtaining foreign business licenses, joint ventures, investment promotions, and capital markets.
Committed to the long-term success of his clients, Nutavit also provides pragmatic and holistic regulatory compliance strategies in relation to antitrust and competition, labor and employment, and technology, media, and telecommunications.
Nutavit holds an undergraduate law degree and a master's degree in business law from Thammasat University, and a master's degree in competition law from King's College London which he received with distinction. He is a member of the Thai Bar Association and the Lawyers Council of Thailand. Nutavit is fluent in both Thai and English.
Languages Spoken
• Thai
• English
Experience
• Entrusted by Restaurants Development Co., Ltd., a franchisee for KFC restaurants in Thailand, to provide legal advice on potential competition law issues relating to its franchise rights granted by Yum Restaurant International (Thailand) Co., Ltd., particularly with respect to local rules and restrictions on the expansion of franchise outlets.
• Reviewed a joint venture agreement and provided legal opinions and pragmatic strategies to avoid noncompliance with competition laws.
• Conducted in-depth analysis of e-commerce and payment transactions. Advised the client on compliance with foreign exchange regulations and anti-money laundering provisions, as well as financial fraud.
• Assisted a Korean client with banking and finance matters, including reviewing a construction contract, clarifying contractual terms, and helping the client raise a defense regarding an alleged breach of bank guarantee obligations.
• Advised a client on employment matters involving severance pay, extending employment contracts, employment after retirement, and employee drug testing. Provided practical legal opinions and recommendations on compliance with employment laws.
• Advised a fintech company on establishing its operations in Thailand to provide an e-payment platform and e-wallet services for its parent company's airline business. We assisted with the full range of corporate formation and regulatory matters, including consultation with the BOT and the Ministry of Commerce. We have since been retained to advise on all contractual and transactional matters arising out of their operations.
• Represented one of the world's leading e-commerce marketplace/digital wallet operators on legal compliance and strategies for potential new lines of online business in Thailand.
• Advising one of the largest mobile messenger application operators in Thailand on establishing a joint venture with one of Thailand's largest banks, to provide e-money and e-payment services through our client's mobile application.
Expert in these Jurisdictions
Thailand
Chambers Review
Provided by Chambers
Asia-Pacific
Competition/Antitrust - Thailand
Nutavit Sirikan is an associate in Bangkok who covers the gamut of competition law matters from merger filings and compliance advisory, to advising on the implications of joint venture agreements and cartel behaviour.
Strengths
Provided by Chambers
Slide 1 of 1
"He responds to our requests and questions very promptly and provides us with very clear advice."
"He is great to work with."
"He responds to our requests and questions very promptly and provides us with very clear advice."
"He is great to work with."
Discover other Lawyers at
Tilleke & Gibbins
Provided by Chambers
Filter by
Cambodia
General Business Law
---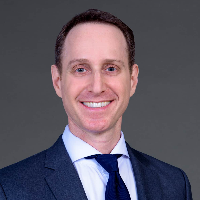 Jay Cohen
Head of General Business Law
Laos
General Business Law
---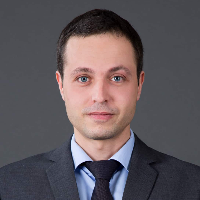 Dino Santaniello
Head of General Business Law
Thailand
Key Sectors
Provided by Tilleke & Gibbins
Technology, Media and Telecoms (TMT)