Lawyer profile
Sukontip Jitmongkolthong
Asia-Pacific 2023: Intellectual Property
---
About
Provided by Sukontip Jitmongkolthong
Asia-Pacific
Practice Areas
• Intellectual Property
Career
Sukontip Jitmongkolthong is a partner in the Tilleke & Gibbins intellectual property group. An expert in trademark, copyright, patent, and trade name legislation, Sukontip is routinely selected by international corporations for her proficient enforcement of valuable IP rights, with a focus on apparel, automotive, electronic, and fashion products, among other industries.
Her work includes pre-litigation assistance in cancellations and appeals against Board of Trademarks decisions, reviewing and/or drafting nondisclosure agreements and warning letters, mediation and negotiation, and coordinating with investigators, the Royal Thai Police, the Department of Special Investigations, and Customs in raid actions and other enforcement measures. Sukontip also frequently trains government authorities on product identification and is steadfast in making sure they continue to monitor Thailand's borders, ports, and marketplaces for counterfeit goods bearing our clients' marks.
Sukontip is an active member of the International Trademark Association (INTA), and sits on the Famous and Well Known Trademarks Subcommittee. She obtained her most recent professional training in Cross Border Technology Transactions from the Lex Mundi Institute in Monterey, California, and has also completed training in arbitration and patent law. She has also completed the Barrister-at-Law requirements of the Institute of Legal Education, Thai Bar Association.
Expert in these Jurisdictions
Thailand
Laos
Languages Spoken
• Thai
• English
Experience
• Implemented a groundbreaking legal strategy to protect the trademark rights of a Japanese camera company against online sellers of counterfeit products, making Tilleke & Gibbins the first firm to successfully use Thailand's Computer Crime Act to take down trademark-infringing websites.
• Represented numerous brand owners in product identification seminars throughout the ASEAN region to raise awareness about the widespread threats and impacts of the trade in counterfeit goods, and educated and coordinated with government officers in suppressing intellectual property rights infringement.
• Assisted a Thai food processing conglomerate to protect its famous packaging design in court by securing a landmark copyright and trade dress violation compensation award of more than THB 20 million (approximately USD 670,000).
• Coordinated with our in-house investigation unit to uncover the source of counterfeit batteries sold through online marketplaces and trace the sellers' whereabouts. Our assistance brought about a successful raid action, prevented the distribution of fake goods to end users, and continues to serve as a deterrent to other potential infringers in the market.
• Represented a highly regarded Japanese automotive and motorcycle manufacturer in several related design patent infringement matters. This culminated in a civil suit filed with Thailand's Central Intellectual Property and International Trade Court against the infringers, in which we secured a resounding victory for our client. In its landmark ruling, the court awarded our client the largest civil lawsuit compensation amount to date for a design patent infringement case in Thailand at THB 68.65 million (about USD 2.11 million) plus interest and fees.
• With in-house investigators, assisted a multinational bearings company in tracing counterfeit bearings sold in Bangkok and Chon Buri Provinces to the infringers' premises, thereby discovering the exact location of the dealer. Our assistance brought about two successful raid actions against two targets and prevented the distribution of fake goods, which netting more than 7,000 counterfeit items and serving as a deterrent to other potential infringers in the market.
• Assisted a world-renowned luxury jewelry and specialty accessories retailer in enforcing its trademark rights against a Thai company that was selling infringing products through various shops on social media and online platforms, with our actions including the filing of notices and takedown complaints to protect our client's exclusive rights to profit from their globally recognized trademarks.
• Acted for a leading global automobile manufacturer against counterfeit engines being sold on major social media platforms and through one of the world's largest online marketplaces. After conducting investigations, our strategy of filing numerous notices and takedown requests for the removal of the infringing pages and posts dramatically decreased the amount of illegal online activities affecting our client.
• Discovered that a company was using our client's company name and trademark without authorization. We sent a cooperation letter to the infringing company asking it to cease using our company's name. Within one week of issuing the letter, the company agreed to change its name.
• Protected the intellectual property rights of a famous drug company in regard to an osteoporosis drug product passed off by another pharmaceutical company. The Supreme Court ordered the cancellation of the infringing party's mark.
• Proved infringement and secured out-of-court settlements against several internationally connected companies that were infringing our client's patents. Our proof was derived from our investigation of the Thai market, acquisition of the infringing products, and extensive infringement analyses. The settlements included monetary damages, public acknowledgement of infringement in local newspapers, and binding commitments to stop importing the infringing products into Thailand.
• Represented a multinational pharmaceutical company in opposing the trademark registration of a mark for a generic nasal spray based on the mark's similarity to a registered trademark. The Registrar rejected the trademark application.
Represented the top U.S. direct sales company in Thailand against a Thai company that filed a criminal case and a civil case seeking damages for alleged wrongful acts and loss of reputation.
• Represented a leading Japanese electronics company in a patent infringement case against a Thai distributor which concluded in an amicable settlement through mediation in less than one year. The settlement included the seizure and disposal of existing counterfeit inventory, an agreement to stop the sale and marketing of counterfeit products, and a marketing awareness campaign educating the public on the differences between authentic and counterfeit products.
• Acted on behalf of a Swedish bearing manufacturer in cooperation with the Department of Special Investigation to conduct a raid action against a local company that was distributing counterfeit bearings to unsuspecting consumers. The raid, which took place near Bangkok, resulted in the seizure of 16,530 counterfeit products, which included more than 300 fake bearings worth over THB 10 million.
• Prepared and sent warning letters to three companies requesting that they stop using our client's trademark on their products. All three companies complied with our demands and stopped the infringement.
• Assisted a Thai food processing conglomerate to conduct its annual anti-counterfeiting campaign in Laos, which covers seven provinces including Vientiane, Champasak, Ta Kaek, Savannakhet, Salawan, Udomxai, and Luangprabang. The campaign targets shops selling counterfeit monosodium glutamate, and thus far, thousands of counterfeit products have been seized.
• Provided assistance to a Thai agricultural machinery company to initiate an administrative action in Laos against retail shops selling counterfeit lubricant products in Vientiane and Savannakhet. The administrative action created consumer awareness of counterfeit products. In addition, hundreds of counterfeit lubricant products were seized, and the results of this administrative action were published in local newspapers in Laos.
Education
Chulalongkorn University
LLM
Chambers Review
Provided by Chambers
Asia-Pacific
Intellectual Property - Thailand
Sukontip Jitmongkolthong in Bangkok is especially active on enforcement matters, often representing international companies with interests in Thailand.
Discover other Lawyers at
Tilleke & Gibbins
Provided by Chambers
Filter by
Cambodia
General Business Law
---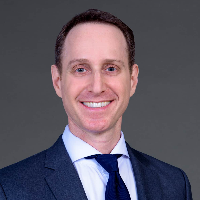 Jay Cohen
Head of General Business Law
Laos
General Business Law
---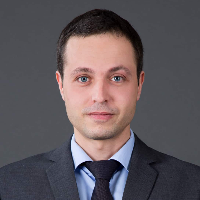 Dino Santaniello
Head of General Business Law
Thailand
Key Sectors
Provided by Tilleke & Gibbins
Industrials, Engineering and Manufacturing