Lawyer profile
Suebsiri Taweepon
Asia-Pacific 2023: Intellectual Property
---
About
Provided by Suebsiri Taweepon
Asia-Pacific
Practice Areas
• Dispute Resolution and Litigation
• Intellectual Property
Career
Suebsiri Taweepon is a partner in Tilleke & Gibbins' intellectual property (IP) department and co-head of the firm's technology industry group. He has been recognized as a top lawyer in the area of IP by publications such as The Legal 500 Asia-Pacific, WTR 1000, IAM Patent 1000, Benchmark Litigation, Asialaw Leading Lawyers, World IP Review, and Asia IP.
He has extensive experience in both contentious and non-contentious IP matters, with a particular focus on tech-related matters, including intellectual property litigation, enforcement, licensing, managing portfolios, and registration of IP rights. Suebsiri is also regularly involved in government consultations and has a great deal of experience in anticounterfeiting matters and strategic investigation plans.
Suebsiri is president of the Intellectual Property Association of Thailand (IPAT), co-chair of the Emerging IP Rights Committee of the Asian Patent Attorneys Association (APAA), and was appointed to be an advisor to the Committee on Considering the Draft Amendment to the Copyright Act at the Parliament of Thailand. He is also an adjunct lecturer on IP law at one of Thailand's most prestigious universities and several others, a prolific author of legal publications, and a regular speaker at domestic and international conferences.
Languages Spoken
• Thai
• English
Experience
• Won Thailand's highest-ever award for damages in an IP case at the Intellectual Property and International Trade Court against infringers of a client's invention patents, with an award of over THB 106 million (approximately USD 3.5 million), plus interest, on behalf of a world-leading pioneer in the aquaculture industry.
• Cooperated with the Department of Special Investigation (DSI) to execute sophisticated raid plans and successfully seized more than 1,000 fully assembled motorcycles worth more than THB 40,000,000 from a motorcycle factory in southern Thailand. The motorcycles were seized under the authority of the Thai Patent Act for the offense of criminal infringement of a well-known Japanese motorcycle company's design patents.
• Won a tremendous victory in one of the most complex patent litigation cases ever presented at the IP&IT Court on behalf of a U.S. multinational glass manufacturer. The case involved a Thai patent comprising various product and process claims in mirror-making technology. Our client was the defendant in a civil action brought by a top Japanese glass mirror maker, alleging infringement of its patent rights. In turn, our client filed a counterclaim asserting that the granted patent is invalid and should be revoked. After more than 30 days of hearings with testimonies of world-class experts from both sides, the Court rendered its judgment completely in favor of our client. The Court declared the plaintiff's patent invalid and unenforceable.
• Successfully defended and reached a favorable settlement on behalf of a large Thai automotive lighting company in patent litigation involving a French company in the same business of automotive lighting and the sale of automotive spare parts.
• Advising and working in collaboration with the Software Industry Promotion Agency, a public organization under the Ministry of Information and Communication Technology of Thailand. Advised on IPR-related issues for more than 50 Thai software companies and organized three seminars with more than 150 attendees over the project's three-year span.
• Secured a victory for the top producer of welding electrodes in Thailand against a local infringer in a landmark passing-off case before the Supreme Court of Thailand. The client's resounding success may be attributed to the defensive strategy of using multiple separate trademark registrations to collectively cover the entire package design.
• Represented a top Italian fashion design company in a case before the IP&IT Court. The IP&IT Court cancelled the defendants' 18 trademarks, awarded a substantial amount of compensation to the client, and issued a permanent injunction prohibiting the defendant from using marks similar to the client's trademarks and trade name.
• Advised a Fortune 500 health care services company and successfully secured its valuable trade secret from possible misappropriation by suspected infringers.
Provided strategic advice on trademark portfolio management and helped to combat several infringing logos on behalf of the world's largest international coffeehouse chain company.
• Advised and assisted a financial services company in protecting its computer software against unauthorized use and dissemination of copyrighted works.
• Represented a leading U.K.-based sportswear and football equipment supplier in a civil case against its former Thai distributor. Obtained an Anton Piller order and seized a total of 96,000 counterfeit items that were produced in breach of the defendant's contract with the client.
• Represented multinational companies in complex patent litigation matters in both prosecuting against patent infringement and defending against the alleged use of equivalent technology.
Education
Chulalongkorn University
LLB
Expert in these Jurisdictions
Thailand
Chambers Review
Provided by Chambers
Asia-Pacific
Intellectual Property - Thailand
Suebsiri Taweepon handles both contentious and non-contentious IP matters relating to trade marks, patents and copyrights, and he has specialist expertise in the technology sector.
Discover other Lawyers at
Tilleke & Gibbins
Provided by Chambers
Filter by
Cambodia
General Business Law
---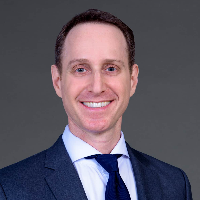 Jay Cohen
Head of General Business Law
Laos
General Business Law
---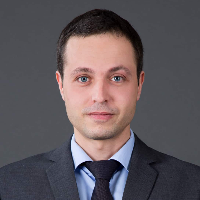 Dino Santaniello
Head of General Business Law
Thailand
Key Sectors
Provided by Tilleke & Gibbins
Industrials, Engineering and Manufacturing
Technology, Media and Telecoms (TMT)