Lawyer profile
Supasit Boonsanong
Asia-Pacific 2023: Projects & Energy
---
Asia-Pacific Guide 2023
---
Ranked in 1 Practice Areas
Ranked in Guides
About
Provided by Supasit Boonsanong
Asia-Pacific
Practice Areas
• Banking and Finance
• Corporate/M&A
Career
Supasit Boonsanong is a partner in Tilleke & Gibbins' corporate and commercial department and joint head of the firm's energy industry group. He specializes in complex cross-border energy industry transactions, including project finance and mergers and acquisitions, and oil, gas, and petrochemical industry operations. He regularly advises leading energy and natural resource companies on projects, joint ventures, licensing, supply, construction, and financing agreements. He also specializes in negotiating engineering, procurement and construction contracts (EPCs) for process plants, conventional power plants, tank farms, and renewable energy installations (solar, wind, biomass, and waste conversion).
Supasit is chief of the legal team advising Thai government authorities on legislative amendments to the country's petroleum laws, including drafting regulations, models of petroleum production sharing contracts, and risk service contracts under the Petroleum Act. He also teaches petroleum law and investment law at the Faculty of Law, Chulalongkorn University.
Supasit has over 18 years of experience at respected international law firms in Bangkok, and over 15 years as general counsel to Thailand's National Petrochemical Company.
Expert in these Jurisdictions
Thailand
Languages Spoken
• Thai
• English
Experience
• Advised a Thai storage tank services company on bidding preparation and negotiation of project documents for two EEC megaprojects for ports. The projects were valued at THB 30 billion each.
• Advised a SET-listed electricity distribution company in connection with its proposed investment in a rooftop solar company.
• Advised a publicly listed Thai printing company in connection with its acquisition of the printing business of one of Thailand's largest media companies.
• Advised a SET-listed industrial park company, as the borrower, in connection with a THB 1.625 billion loan arrangement from a Singaporean bank.
• Acted as legal advisor for drafting the Department of Mineral Fuels' regulations and model agreements on product-sharing agreements and risk service contracts, and assisted with decommissioning a national oil company.
• Advised project shareholders from Thailand and Korea on cross-border project development and project financing for design, development, construction, operation and maintenance of a major "greenfield" 65 MW hydroelectric plant in Laos.
• Advised a major Thai energy company on cross-border investment in a leading international retail/wholesale group with businesses across Europe.
• Advised a Thai small power producer (SPP) on the development and financing of a major gas-fired, combined-cycle power plant in Thailand, including advice on structuring the EPC contract and drafting all other project agreements.
• Conducted due diligence on the rehabilitation process of a state-owned telecommunications company.
Education
University of Dundee
LLM, Center for Petroleum Law and Mineral Studie
Chulalongkorn University
LLB
Chambers Review
Provided by Chambers
Asia-Pacific
Projects & Energy - Thailand
Supasit Boonsanong enters the rankings on the basis of his extensive involvement in advising energy and infrastructure companies on projects within Thailand, and abroad. He is especially focused on the oil and gas, renewable energy and transportation sectors.
Strengths
Provided by Chambers
Slide 1 of 1
"Supasit's understanding of Thai government matters is a real asset to navigating transaction considerations."
"Supasit's understanding of Thai government matters is a real asset to navigating transaction considerations."
Discover other Lawyers at
Tilleke & Gibbins
Provided by Chambers
Filter by
Cambodia
General Business Law
---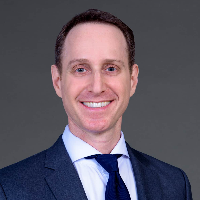 Jay Cohen
Head of General Business Law
Laos
General Business Law
---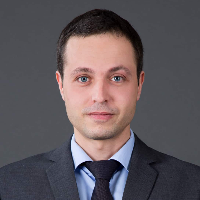 Dino Santaniello
Head of General Business Law
Thailand
Key Sectors
Provided by Tilleke & Gibbins