Lawyer profile
Shiv Raja
UK 2024: Employment: Senior Executive
---
About
Provided by Shiv Raja
UK
Practice Areas
Shiv specialises in employment and partnership law. He advises senior executives, partners, LLP members, companies, partnerships and LLPs on a range of contentious and non-contentious workplace issues. His recent experience includes partner exits, discrimination, whistleblowing, compulsory retirement and expulsion.
Shiv advises clients from a variety of sectors on all aspects of their employment, from reviewing contracts to contentious exits involving unfair dismissal, whistleblowing and discrimination. He has significant experience advising senior executives on the negotiation of their settlement agreements. He is particularly interested in employee and partner competition cases and has advised a number of senior individuals on restrictive covenants and team moves, and has experience of litigating in the Employment Tribunal and High Court and regularly assists with the resolution of disputes. Shiv provides clear, commercial and pragmatic advice to all his clients.
Career
Shiv joined Fox in 2019. Shiv trained at Allen & Overy and qualified as a solicitor in 2014.
Professional Memberships
Employment Lawyers Association and the Association of Partnership Practitioners. Shiv is also a Freeman of the City of London Solicitors' Company.
Publications
Shiv has written a number of articles, including in Accountancy Daily, The Accountant and People Management. He has also appeared on 'Foxed', the firm's podcast, discussing issues relating to team moves.
Work Highlights
- Advising a large professional services firm on issues arising out of a member's long-term sickness absence, including advising the firm on its options and how to manage the risk of a disability discrimination claim associated with a potential compulsory retirement.
- Advising the director of a company on how to respond to the company following a resolution of the board that the director should be removed from their post, including assisting with the preparation of a submission to the board, advising on potential options and advising on settlement terms.
• Advising a equity broker in relation to discriminatory conduct against him and negotiating terms of exit in accordance with his objectives, to include retention of a sign-on bonus.
• Advising a law firm in relation to an investigation and subsequent disciplinary action against a partner concerning sharing of confidential client information, dishonesty and integrity issues.
Languages Spoken
English and Gujarati
Education
London School of Economics and Political Science
LLB
2007 - 2010
Discover other Lawyers at
Fox & Partners
Provided by Chambers
Filter by
London (Firms)
Employment: Senior Executive
---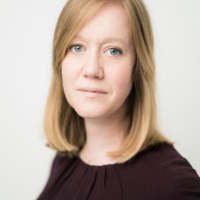 UK-wide
Partnership: Contentious
---