Lawyer profile
Robyn Neely
USA 2023: Environment
---
About
Provided by Robyn Neely
USA
Practice Areas
Robyn Neely is chair of Akerman's Environment and Natural Resources Practice. She focuses her practice on environmental site contamination issues related to real estate and corporate sales, acquisitions, and leases, including pre-acquisition, pre-leasing, and pre-foreclosure due diligence analysis. Robyn's practice also includes managing the investigation and remediation of contaminated properties and brownfield redevelopment, including innovative solutions to risk management with risk-based corrective actions. Her clients include private equity firms, homebuilders, residential apartment developers, hotels and resorts, lenders, international manufacturers, cell tower developers and service providers, municipal governments, and REITs throughout the United States. Robyn's comprehensive environmental experience includes the assessment and remediation of sites impacted by arsenic, petroleum, chlorinated solvents, chlorinated pesticides, PCBs, asbestos, and radon, and involves risk-based closures and other alternative strategies for site closure, as well as environmental compliance matters including defense of enforcement actions under CERCLA, RCRA, and state environmental laws. Her experience also has included industrial wastewater, air quality, landfills, and hazardous waste. In consultation with engineers, geologists, and other technical experts, she assists with environmental due diligence, compliance, and risk assessments, and develops practical and cost-effective strategies to address existing contamination or environmental violations.
Chambers Review
Provided by Chambers
USA
Environment - Florida
Robyn Neely works on a range of environmental matters, including advising clients on regulatory issues.
Discover other Lawyers at
Akerman LLP
Provided by Chambers
Filter by
District of Columbia
Bankruptcy/Restructuring
---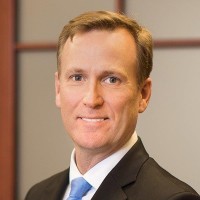 Construction
---
Florida