Lawyer profile
Stacy Bercun Bohm
USA 2022: Construction
---
About
Provided by Stacy Bercun Bohm
USA
Practice Areas
Board Certified by The Florida Bar in Construction Law and a LEED® Accredited Professional, Stacy Bercun Bohm represents developers, contractors, subcontractors, and design professionals in complex construction contract, project administration, and litigation matters. She is one of the first lawyers in Florida to achieve both Board Certification and LEED accreditation. Stacy structures and negotiates complex commercial and residential construction contracts for design and construction of healthcare facilities, offices and campuses, shopping centers, supermarkets, warehouses, mixed-use high rise buildings, hotels and condominiums, golf courses, custom-designed homes, stadiums and arenas, retail, houses of worship, cultural arts centers and facilities, airport projects, and senior living facilities. With a litigation practice in both state and federal courts, she represents clients in construction disputes involving Chinese drywall, breach of contract, class actions, foreclosures, payments, bond claims, defects, and liens. She frequently utilizes alternative dispute resolution proceedings, such as arbitration and mediation, and has served as an arbitrator in American Arbitration Association and State Court Non-Binding Arbitration proceedings resolving construction issues related to contracts, payments, and construction defects.
Chambers Review
Provided by Chambers
USA
Construction - Florida
Stacy Bohm represents owners and developers in connection with contract negotiation and other construction issues pertaining to major development projects.
"Stacy Bohm has extensive experience and expertise with construction contracts and risk. Her general knowledge of industry norms is very helpful for negotiating business terms." "She's extremely pragmatic and efficient with matters." "Stacy is responsive, smart, thorough and efficient; a great partner."
Discover other Lawyers at
Akerman LLP
Provided by Chambers
Filter by
District of Columbia
Bankruptcy/Restructuring
---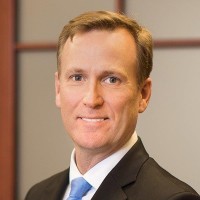 Construction
---
Florida