Lawyer profile
Steve Grigas
USA 2022: Healthcare
---
About
Provided by Steve Grigas
USA
Practice Areas
A former interim Medicaid Director, Assistant Deputy Secretary, Deputy General Counsel, and Chief Medicaid Counsel for the State of Florida, Steven Grigas has presided over the State of Florida's $15 billion Medicaid program with particular focus in managed care, disease management, pharmacy services, long term care, and hospital services. Steven is well-versed in Medicaid policies and procedures, reimbursement issues, program integrity, and fraud control. His deep healthcare sector knowledge is widely recognized, and he frequently conducts presentations at both the state and federal level. Steven is also an accomplished litigator with considerable experience in administrative, state, and federal courts. In addition to his legal education, he holds an MBA from the University of Miami, and has worked in various capacities in both federal and state government.
Chambers Review
Provided by Chambers
USA
Healthcare - Florida
Steve Grigas advises on regulatory and compliance matters, including as part of Chapter 11 filings. He is noted for his Medicaid experience.
Discover other Lawyers at
Akerman LLP
Provided by Chambers
Filter by
District of Columbia
Bankruptcy/Restructuring
---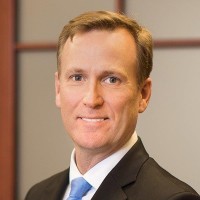 Construction
---
Florida