Lawyer profile
Jason Lichtstein
USA 2022: Environment
---
About
Provided by Jason Lichtstein
USA
Practice Areas
Jason Lichtstein focuses his practice on the cleanup and redevelopment of brownfields and other contaminated sites in the Southeast U.S. A Florida and Georgia Bar member, his practice includes a broad range of environmental transactional, environmental regulatory compliance, and state incentives matters and in emerging environmental law and policy developments relating to Environmental, Social, and Governance (ESG), climate change, and sustainability issues. A two-time President of the Florida Brownfields Association (FBA), he has significant experience in the cleanup, redevelopment, reuse, and repurposing of brownfields and a wide variety of contaminated properties. He has also been involved in the drafting, lobbying, and passage of brownfields legislation, expanding incentives for site cleanup and redevelopment. Jason is a member of the Steering Committee of the National Brownfields Coalition.
Chambers Review
Provided by Chambers
USA
Environment - Florida
Jason Lichtstein is active in brownfield redevelopments and environmental cleanups.
"Jason was very helpful and prompt on everything we worked on." "He's a very good attorney."
Discover other Lawyers at
Akerman LLP
Provided by Chambers
Filter by
District of Columbia
Bankruptcy/Restructuring
---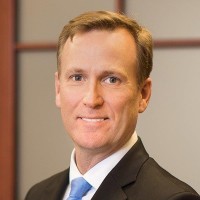 Construction
---
Florida