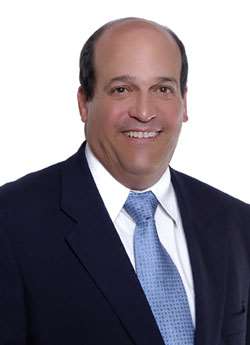 Individual profile
Roberto Lewis
High Net Worth 2022: Private Wealth Law
---
About
Provided by Roberto Lewis
High Net Worth
Awards
Recommended in Private Wealth Law section of Chambers High Net Worth Guide
Chambers & Partners
Recommended in Offshore Law
Legal 500
Practice Areas
Estate Planning, Trusts & Private Foundations
Career
Mr. Roberto Lewis has been the sole Director of the Fiduciary Unit for almost a decade. He is a member of the Management Committee of Morgan & Morgan. During his tenure he has put together a team of practitioners that cater to the needs of affluent clients from Panama and the Latin American region. Clients include family offices and law firms that depend on Mr. Lewis´s advice for the creation of effective asset protection and succession structures. Wealth preservation and distribution are his areas of expertise as well as corporate vehicles and foundations. He has a broad range of institutional clients located in South and Central America and in Miami, Florida.
Mr. Roberto Lewis is President of the Board of MMG Bank Corporation, a general license bank in the Republic of Panama giving him additional insight and knowledge into the needs of wealthy clients. He is also a member of the Board of the Panamanian Association of International Lawyers which groups the biggest law firms in the country.
Mr. Lewis has been called upon by the Panamanian government in helping it craft legislation that will help the jurisdiction comply with OECD and FATF requirements.
Professional Memberships
National Bar Association of Panama, Asociacion de Abogados Internacionales, Consejo Empresarial de América Latina (CEAL)-Panama Chapter.
Languages Spoken
Spanish, English.
Chambers Review
Provided by Chambers
High Net Worth
Private Wealth Law - Panama
Roberto Lewis has "extensive experience, gives very savvy advice and practical solutions for complex issues," says one interviewee. Another commentator states that Lewis "is very professional, diligent and committed to client service." Lewis has extensive expertise in private foundations matters as well as offshore private wealth. One market insider says he is "very well regarded and experienced" adding that "he is a highly recommended guy in this field." Another says Lewis is "very responsive, knowledgeable and creative."
Articles, highlights and press releases
2 items provided by Morgan & Morgan
Discover other Individuals at
Morgan & Morgan
Provided by Chambers
Filter by
Panama
Private Wealth Law
---