Lawyer profile
Cynthia Pornavalai
Asia-Pacific 2023: Real Estate, Corporate/M&A
---
Asia-Pacific Guide 2023
---
Ranked in 2 Practice Areas
Ranked in Guides
About
Provided by Cynthia Pornavalai
Asia-Pacific
Languages Spoken
• English
• Japanese
• Filipino
• Thai
Practice Areas
• Banking and Finance
• Capital Markets
• Corporate/M&A
• Property
Career
Cynthia M. Pornavalai is a champion of business rights in Thailand. From advising foreign investors on mergers, acquisitions, banking and finance, and investing in Thailand to counseling major players in the Thai property market to helping lenders or debtors through debt restructuring and business reorganization matters, Cynthia's practice is as varied as the business goals of her successful clients.
Cynthia is fluent in English, Japanese, Filipino, and Thai. Cynthia received in-depth legal training at Kyoto University, completing her LLB, LLM, and Doctor of Laws course. Drawing on her strong Japanese language and legal skills, she has developed a niche practice helping Japanese businesses invest and succeed in Thailand.
Also a prolific author and an in-demand speaker, Cynthia has penned numerous authoritative texts and has spoken in various conferences in Thailand and abroad. She is a Founding Member of the International Insolvency Institute and a member of the Japanese Securities Dealers Association.
Chambers Asia-Pacific 2021 recognizes Cynthia as a leading lawyer in Thailand in the areas of Corporate/M&A and Real Estate.
Experience
• Advised a diversified manufacturing company in regard to Thailand acquisition financing related to its global acquisition of a plastic division in a USD 11.6 billion cash deal. We assisted in the acquisition of the Thai subsidiaries of the plastic division.
• Assisted a Japanese venture capital company in drafting standard form investment agreements. The form agreements applied to various forms of investment both in stock and loans and to SME companies with listing prospects within a specified period.
• Represented a Thai company in financing negotiations with a Malaysian investment group. Documentation and negotiations involved major creditors, the court, and the investor group.
• Advised a key client on its various property joint venture projects with a major property group, including financing agreements, project joint venture agreements, and legal and tax structuring of specific condominium projects.
• Represented a group investing in various high-end villa projects targeting the European market in Hua Hin and Phuket.
• Acted as counsel to the developer of various condominium projects in Pattaya. Our involvement covered all aspects of the condominium project, including legal structuring of investor groups, financing, land acquisition, and contracts.
• Advised on a mixed development of an entire island, including land acquisition, development and construction permits, joint venture agreements, financing, customer and supplier contracts, and the legal and tax structure.
• Represented a group of investors in their acquisition of beachfront properties for resort development.
• Assisted a medical center with company formation in a short period of time to facilitate the timely commencement of business operations.
• Secured a license for our client to operate as a dealer of derivatives and related securities with the Thai SEC and obtained other necessary licenses and permits for our client to operate in Thailand.
• Provided assistance to a manufacturer of beverage-filling machines to accomplish the first registration of machinery ownership by a foreign entity with no subsidiary in Thailand. In the past, only registered Thai companies or foreign entities with subsidiaries in Thailand were allowed to register such machinery ownership. The machinery was valued at USD 5,260,000.
• Represented a major U.S. telecommunications and software vendor in negotiations with five Thai mobile telecom operators to deploy mobile number portability (MNP) in Thailand. We successfully negotiated the deal to full deployment, which included a build operate and agreed optional transfer build out. We also handled the formation of the client's Thai subsidiary and associated visa/work permits and required Thai bank guarantees. MNP is now up and available in Thailand, and we continue to advise the client on mobile virtual network operator regulations and the offering of SMS services.
• Represented two major Japanese banks in preparing security documents for a syndicated loan financing valued at approximately USD 190 million.
• Assisted a major Japanese bank leading a syndicated term loan transaction with a listed credit card operator in Thailand. The loan was not secured by any borrower assets.
• Assisted a Thai guarantor on a guarantee transaction for its foreign subsidiary's financing facility, and coordinated actions between four jurisdictions (the U.K., Singapore, Jersey, and Thailand).
• Advised a Singaporean hotel group on a loan facility (and ancillary) agreements with a top Asian bank, to finance construction of a hotel in Bangkok. It was secured by a land mortgage, a parent company guarantee, a Letter of Credit, and an assignment of operating accounts.
• Assisted a worldwide distributor of dental and healthcare related products, listed on the NASDAQ, in an acquisition and joint venture with a market-dominant Thai distributor of medical and dental equipment.
• Worked with a major law firm in China to represent a Chinese state-owned enterprise in a cross-border acquisition of 20-30% shares in a leading Thai company producing paper pulp and bioelectricity, with capital of approximately THB 2.6 billion.
• Assisted a listed Singaporean company in the hospitality industry in their acquisition of a medium-sized hotel in Thailand valued at approximately THB 600 million. Participated in all stages of the acquisition, from initial due diligence up to the transaction close, and provided guidance on all legal matters concerning local regulations surrounding corporate, property, and labor laws.
• Worked with a Chinese law firm representing a Chinese state-owned enterprise in setting up a joint venture with a major producer and exporter of cassava starch in Thailand.
• Represented a U.S. manufacturer and distributor of air conditioners in the setup of a joint venture, with a Thai partner, to acquire an air conditioner manufacturing plant. The team assisted the client in all stages of the transaction from legal due diligence to closing. We also advised on necessary procedural steps and permits required before and after the acquisition.
• Represented a foreign property developer in the purchase of an aggregate plot of land with various unrelated owners, and provided guidance on land purchase and regulations surrounding foreign investments in Thailand.
Education
Kyoto University
Doctor of Laws course
University of the Philippines
BA
Expert in these Jurisdictions
Thailand
Chambers Review
Provided by Chambers
Asia-Pacific
Real Estate - Thailand
Cynthia Pornavalai handles a range of matters, including real estate financing and leasing agreements, as well as hotel management agreements. She is recommended for her real estate and construction agreements.
---
Corporate/M&A - Thailand
Cynthia Pornavalai is a partner in Bangkok. She often acts for foreign clients, including from Japan, on matters in various sectors, including real estate and technology.
Strengths
Provided by Chambers
Slide 1 of 1
"She does good work and is very easy to work with."
"It is a pleasure to work with Cynthia on different matters."
"She does good work and is very easy to work with."
"It is a pleasure to work with Cynthia on different matters."
Discover other Lawyers at
Tilleke & Gibbins
Provided by Chambers
Filter by
Cambodia
General Business Law
---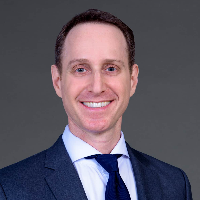 Jay Cohen
Head of General Business Law
Laos
General Business Law
---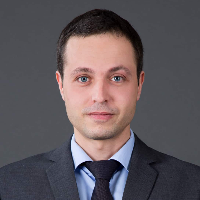 Dino Santaniello
Head of General Business Law
Thailand