Lawyer profile
Arlene K Kline
USA 2022: Labor & Employment
---
About
Provided by Arlene K Kline
USA
Practice Areas
Arlene Kline is a veteran litigator defending labor and employment matters on behalf of banking, hospitality, healthcare, manufacturing, media, distribution, transportation, software, and non-profit sector clients. Clients value her comprehensive practice, including policy development, compliance, audits, litigation, and appeals. A significant aspect of her practice also includes counseling on compliance with the public accommodation provisions of the Americans with Disabilities Act (including its application to websites and mobile apps), and avoidance of such claims. In addition, she also routinely advises, trains, and counsels clients on issues involving discrimination, retaliation, and sexual harassment. Arlene litigates in state and federal courts, with experience defending claims involving Title VII, Section 1981, ADEA, FLSA, ADA (Titles I and III), FMLA, PDA, and the Florida Civil Rights Act. Clients also turn to her for appellate matters in state and federal courts, as they relate to employment claims. As part of a broader practice, Arlene litigates unfair competition and trade secrets, and she defends legal malpractice claims.
Chambers Review
Provided by Chambers
USA
Labor & Employment - Florida
Arlene Kline is a strong choice to handle high-stakes employment disputes as well as advising on compliance issues.
"Arlene is always available and gives practical advice." "She is a very strong lawyer, very smart and up-to-date."
Discover other Lawyers at
Akerman LLP
Provided by Chambers
Filter by
District of Columbia
Bankruptcy/Restructuring
---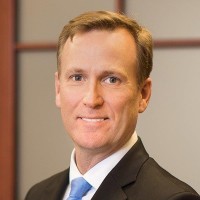 Construction
---
Florida