Lawyer profile
Esther McKean
USA 2022: Bankruptcy/Restructuring
---
About
Provided by Esther McKean
USA
Practice Areas
Esther McKean focuses her practice on business bankruptcy, creditor's rights, and commercial litigation. She helps creditors and trustees in bankruptcy proceedings recover assets, obtain relief from the automatic stay, and negotiate plan provisions. Esther also represents debtors in bankruptcy proceedings and has significant experience in the restaurant, retail, hospital and healthcare and real estate sectors. She is Board Certified in Business Bankruptcy Law by The American Board of Bankruptcy Certification. Esther also has significant commercial and foreclosure litigation experience in state court. She regularly represents local businesses in construction litigation, and lenders and servicers in foreclosure and receivership proceedings.
Chambers Review
Provided by Chambers
USA
Bankruptcy/Restructuring - Florida: North & Central
Esther McKean is noted for her work on Chapter 11 and Chapter 7 cases. Clients including trustees and corporations benefit from her knowledge of bankruptcy proceedings.
"She's able to unpick the layers of complicated cases and work out deals with parties to move forward." "She's very responsive, knowledgeable, and does good work."
Discover other Lawyers at
Akerman LLP
Provided by Chambers
Filter by
District of Columbia
Bankruptcy/Restructuring
---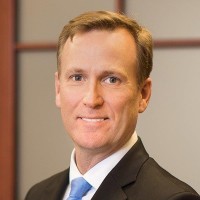 Construction
---
Florida