Lawyer profile
António Pinto Leite
Global 2023: Dispute Resolution, Dispute Resolution: Most in Demand Arbitrators
---
Global Guide 2023
---
Ranked in 2 Practice Areas
Ranked in Guides
About
Provided by António Pinto Leite
Global
Practice Areas
Litigation, Arbitration.
Career
Chairman of the Arbitration Centre of the Portuguese Chamber of Commerce and Industry (2019-2022). Chairman of the Portuguese Arbitration Association (2017-2019). Portuguese Member of the International Court of Arbitration of ICC (2016-2018). Chairman of the Portuguese ICC Committee (2015-2016). He plays an active role in international litigation and arbitration proceedings.
Professional Memberships
Member of the ICC Arbitration Portuguese Committee. Brazilian Committe of Arbitration.
Publications
Author of articles in specialised publications.
Personal
Law degree (University of Lisbon). Leading Professional Service Firms program (Harvard Business School). Postgraduate Studies in Industrial Law (University of Lisbon). Invited Professor on Arbitration Law at Nova University. International Conferencist.
Discover other Lawyers at
Morais Leitão, Galvão Teles, Soares da Silva & Associados
Provided by Chambers
Filter by
Angola
General Business Law: International Firms
---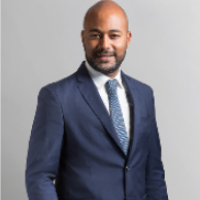 Bruno Xavier de Pina
Portugal expertise based abroad
Claudia Santos Cruz
Portugal expertise based abroad
Mozambique
General Business Law: International Firms
---
André de Sousa Vieira
Portugal expertise based abroad
Portugal