Lawyer profile
Filipe Vaz Pinto
Global 2023: Dispute Resolution
---
Global Guide 2023
---
Ranked in 1 Practice Areas
Ranked in Guides
About
Provided by Filipe Vaz Pinto
Global
Practice Areas
Dispute Resolution.
Career
Co-head and Partner of the dispute resolution department, with his practice focused on arbitrations connected to Portuguese-speaking countries, including in particular, Angola, Brasil, Cape Verde, Mozambique and Portugal.
Acts as counsel in domestic and international arbitrations, and related judicial proceedings in a variety of industry sectors, including aviation, banking, construction, defense, energy, food and beverage, infrastructures, insurance, media and advertising, mining, public-private partnerships, transfers of technology and telecommunications.
Also acts regularly as Arbitrator in domestic and international cases, ad hoc or under institutional rules.
Board Member of the Portuguese Arbitration Association, President of the ICC Portuguese National Arbitration Committee and member of the ICC Arbitration Commission. Former Vice-President of the Commercial Arbitration Center of the Portuguese Chamber of Commerce and Industry. Lecturer in postgraduation courses.
Professional Memberships
Portuguese Bar Association.
Personal
Law Degree Nova University of Lisbon. LL.M University of California, Berkeley.
Chambers Review
Provided by Chambers
Global
Dispute Resolution - Portugal
Filipe Vaz Pinto is well versed in commercial arbitrations, including those under ICC and LCIA rules. He is also well placed to advise clients on energy and construction arbitrations.
Discover other Lawyers at
Morais Leitão, Galvão Teles, Soares da Silva & Associados
Provided by Chambers
Filter by
Angola
General Business Law: International Firms
---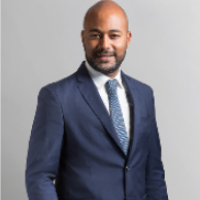 Bruno Xavier de Pina
Portugal expertise based abroad
Claudia Santos Cruz
Portugal expertise based abroad
Mozambique
General Business Law: International Firms
---
André de Sousa Vieira
Portugal expertise based abroad
Portugal