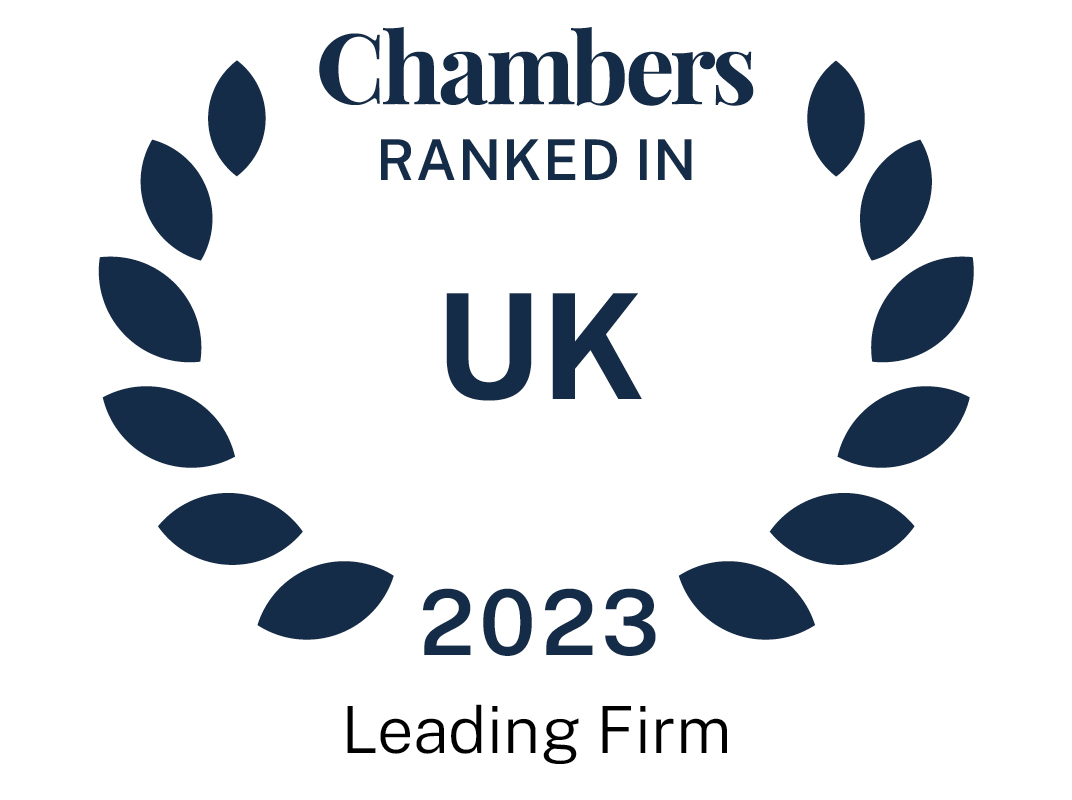 About
Provided by Eversheds Sutherland
UK
Firm Details:
Chief Executive Officer (International): Lee Ranson
Managing Partner (International): Keith Froud
Number of partners: 700+
UK Offices: Belfast, Birmingham, Cambridge, Cardiff, Edinburgh, Ipswich, Leeds, London, Manchester, Newcastle, Nottingham
International Offices: 68 offices across 33 countries including: Abu Dhabi, Amman, Amsterdam, Atlanta, Austin, Baghdad, Belfast, Beijing, Berlin, Berne, Birmingham, Bratislava, Brunei Darussalam, Brussels, Bucharest, Budapest, Cambridge, Cardiff, Chicago, Doha, Dubai, Dublin, Durban, Dusseldorf, Edinburgh, Erbil, Geneva, Hamburg, Hameenlinna, Helsinki, Hong Kong, Houston, Ipswich, Johannesburg (Bryanston and Melrose Arch), Jyvaskyla, Leeds, London, Luxembourg, Madrid, Manchester, Milan, Moscow, Munich, New York, Nottingham, Newcastle, Paris, Pori, Port Louis, Prague, Riga, Riyadh, Rome, Rotterdam, Sacramento, San Diego, Shanghai, Singapore, Stockholm, St. Petersburg, Tallinn, Tampere, Tunis, Turku, Vienna, Vilnius, Warsaw, Washington DC and Zurich.

In addition, Eversheds Sutherlands has relationship law firms in nearly 200 jurisdictions including India, Latin America and Russia.CONTACTS:
Company Commercial:
Practice Head: Keri Rees
Banking & Finance: Simon Waller
Capital Markets: Stephen Nash
Commercial Contracts: Richard Prowse
Competition/Trade/Antitrust/EU: Ros Kellaway
Corporate M&A: Richard Moulton
Data Protection: Paula Barrett
Financial Services: Pamela Thompson
IP: Simon Crossley
Investment Funds: Ronald Paterson
Private Equity: Richard Moulton
Tax: David Jervis

HR:
Practice Head: Diane Gilhooley
Employment & Labour: Diane Gilhooley
Benefits: Danny Blum/Matthew Gorringe
Pensions: Francois Barker

Litigation & Dispute Management:
Practice Head: Paul Worth
Commercial Dispute Resolution: Gary Pellow
Consulting: Graham Richardson
Financial Disputes & Investigations: Chris Busby
Real Estate Litigation: Paul Moorcroft
Construction & Engineering: Simon Oats

Real Estate:
Practice Head: Gurjit Atwal
Corporate Real Estate: Helen Thomas
Development & Leasing: David Jones
Investment: Bruce Dear
Property & Projects: Kath Roberts
Real Estate Finance: James Trafford
Regeneration: Mukhtiar Tanda
Residential Development/Housebuilding: Phil Medford

THE FIRM
As a global top 10 law practice (Law 360), Eversheds Sutherland provides legal solutions to a global client base which includes 128 of the Fortune 200, 70 of the Fortune 100 and 39 of the Fortune 50.

With 68 offices in 34 countries, lawyers across the business operate seamlessly to deliver the legal know-how and strategic alignment that clients need to help further their business interests. Clients describe the lawyers as creative and well-versed in cutting edge legal work – they listen well in order to understand how and where to be most effective and add the greatest value.

The business is known for shaping its advice to the unique circumstances and challenges of each project, and ensuring the right people are in the right places to offer insight and certainty — from the day-to-day to the most complex, multi-jurisdictional matters.

The 2889 lawyers and 886 partners are united by a commitment to service excellence through a solution-oriented approach. Each person knows their clients' businesses, the industries and markets they operate in and, above all, they understand that great relationships yield the best outcomes.PRINCIPAL AREAS OF WORK/GLOBAL SERVICES/PRACTICES

Commercial & IT: 100+ partners operating with substantial experience in negotiating, drafting and advising on sourcing agreements, strategic relationships, licensing agreements and other critical agreements and relationships.
Competition, EU & Trade: Advice and representation on matters relating to competition and antitrust; international trade and investment issues, including: EU law, the Committee on Foreign Investment in the United States, export controls, import relief, sanctions, anti-money-laundering and anti-corruption compliance.
Construction & Engineering: Advice on every aspect of the industry, including construction project development, negotiating and preparing contracts and documents, project financing, bidding and bonding, permit and land use and environmental compliance.
Corporate: 700+ corporate lawyers in locations around the world, advising on M&A, IPOs, takeovers, private equity, venture capital, debt and equity issues, fund formation, corporate reorganisation, corporate governance and company secretarial.
Corporate Crime/White Collar Crime & Investigations: Advises on anti-bribery and corruption, environmental health and safety, export controls, sanctions and anti-money laundering, fraud and white collar, global compliance and crisis management, investigations and public inquiries.
Employment: Extensive experience advising on discrimination law, global contracts and policies, global mobility and immigration, labour and trade union issues, people in M&A and outsourcing, restructuring and redundancy.
Energy & Infrastructure: 300 energy and infrastructure lawyers advising on agriculture, softs and metals trading; clean energy and sustainability; gas and coal; electric power; energy and infrastructure disputes; energy and infrastructure finance and regulations; energy trading; environmental; mining; nuclear; oil and gas; PPP/social/ transport Infrastructure; and water.
Finance, Financial Services Regulation & Investment Products: 400+ legal and regulatory advisers and consultants advising corporations, funds and financial institutions on the full range of transactions, regulatory and compliance issues.
Insurance: Work covers public/private M&A, portfolio transfers, public/private finance, restructurings, disputes, regulatory compliance and enforcement, new product development, tax, reinsurance and captive insurance matters.
Intellectual Property: Full range of services including copyright, IP litigation, media, patents, reputation management, technology and communications disputes, trademark and trade secret.
Litigation & Dispute Management: 400+ litigation attorneys able to handle the most complex cross border disputes and regulatory challenges. The team includes experienced trial lawyers, arbitration specialists, mediators and former prosecutors/regulators.
Pensions, benefits & Executive Compensation: 145+ lawyers providing legal advice across multiple jurisdictions.
Real Estate & Planning: One of the world's largest full service real estate teams covering commercial, residential and industrial. Known for asset management, data centres, regeneration, infrastructure and advising funds.
Tax: 150 attorneys active in every area of taxation, from structuring complex transactions and designing insurance and financial products to advising domestic and cross-border business operations.

OFFICES
Visit: www.eversheds-sutherland.com to discover its global network and contact details.
Ranked Offices
Provided by Eversheds Sutherland
Contributions
2 Contributions provided by Eversheds Sutherland
Slide 1 of 1
Trends and Developments | Mauritius
Trends and Developments | Mauritius
Eversheds Sutherland rankings
UK Guide 2023
Filter by
East Anglia
Construction
1 Department
2 Ranked Lawyers
Department
Lawyers
Employment
1 Department
4 Ranked Lawyers
Information Technology
1 Department
1 Ranked Lawyer
Department
Lawyers
East Midlands
Corporate/M&A: Mid-Market and Private Equity
1 Department
1 Ranked Lawyer
Department
Corporate/M&A: Mid-Market and Private Equity
Lawyers
Employment
1 Department
2 Ranked Lawyers
London (Firms)
Banking & Finance: Borrowers: Lower Mid-Market
1 Department
Department
Banking & Finance: Borrowers: Lower Mid-Market
Banking & Finance: Lenders: Lower Mid-Market
1 Department
Department
Banking & Finance: Lenders: Lower Mid-Market
Banking & Finance: Mid-Market
2 Ranked Lawyers
Commercial and Corporate Litigation
1 Department
Department
Commercial and Corporate Litigation
Articles, highlights and press releases
6 items provided by Eversheds Sutherland
Slide 1 of 3
Maciej Jóźwiak promoted to partner
As of 1 April 2020 the group of partners of the Polish office of Eversheds Sutherland were joined by Maciej Jóźwiak, head of the dispute resolution practice and Michał Markowski, who heads the firm's banking and finance practice
Slide 2 of 3
Wierzbowski Eversheds Sutherland is changing the name
On 1 February 2020 Wierzbowski Eversheds Sutherland changed its name to Eversheds Sutherland Wierzbowski Sp. k. Other registration details remain unchanged. The name change does not affect the firm's identity and scope of its activity.
Slide 3 of 3
Michał Drozdowicz joins Wierzbowski Eversheds Sutherland
Michał Drozdowicz joined Wierzbowski Eversheds Sutherland on 21 October 2019. As a partner, he will manage the Public Sector & Energy practice. His expertise covers public contracts and public procurement. He has nearly 20 years of experience providing legal advice to businesses.