UK Bar Guide 2023
London (Bar) Chancery: Commercial
---
26 Ranked Lawyers
Chambers Review
Provided by Chambers
Chancery: Commercial - London (Bar)
An instructing solicitor describes Serle Court as "a go-to chancery set," explaining: "The barristers are at the top of their game, incredibly approachable, and not afraid to get their hands dirty and muck in when things get really busy: they are true team players." The set houses an enviable bench of senior and junior barristers, and is regularly called upon to undertake the most complex cases in the market. Recent examples of these include Allianz Global Investors and Others v RSA Group Insurance, a group litigation brought by current and former shareholders against the insurance group; The Public Institution for Social Security v Al-Rajaan, a fraud claim for over USD800 million arising out of alleged bribery in respect of banking and investments of the state pension fund of Kuwait; and Wong v Grand View PTC, thought to be the largest contentious trust litigation ever. In addition to offering expertise in the handling of high-profile domestic disputes, the team is highly regarded for its expertise in litigation arising in offshore jurisdictions, with members being routinely instructed in cases in Hong Kong, the Cayman Islands, the BVI and Bermuda.
Client service
"The clerks are first-rate. They are always very responsive and helpful."
"Steven Whitaker is a star. He is always so helpful."
"The clerks at Serle Court are always very responsive to any queries raised and are quick to return with any required information in a timely fashion."
Steven Whitaker is the head clerk.
Notable Practitioners
Provided by Chambers
Elizabeth Jones KC
"A great operator with a real presence in court."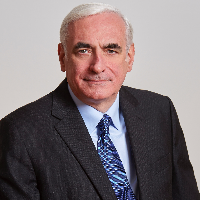 Philip Jones KC
"Hugely insightful, very helpful and responsive, and excellent in conference with clients. He is exactly what you want from an experienced chancery silk: he gives a lot of direction and is also very down to earth and easy to work with."
"A very elegant advocate." "He has a supreme intellect."
Philip Marshall KC
"Philip is an excellent advocate who consistently impresses."
"He works very well in a team and is very supportive."
"He's a force of nature when it comes to this field."
"Both precise in his drafting and great at cross-examination."
Jonathan Adkin KC
"User-friendly, easy to deal with and good at cross-examination, he takes a difficult case and runs with it."
"Very commercial and bright."