Contact details
---
Email address
Contact number
UK Bar Guide 2023
London (Bar) Family/Matrimonial
---
10 Ranked Lawyers
Chambers Review
Provided by Chambers
Family: Children - London (Bar)
A set with substantial strength in public and private children law matters, and the further capability to handle financial proceedings. The 35-plus family barristers here are well versed in highly sensitive matters involving non-accidental injury, child death, sexual abuse, FGM, fictitious illness and child trafficking. They are also equipped to handle TOLATA, Schedule 1 and parental alienation cases. Clients include highly vulnerable individuals, as well as parents, guardians and local authorities. Commentators say: "The barristers here have good experience in the field and you can rely on them to handle complex legal matters."
Client service
"The clerks are excellent. They are friendly and helpful. They will remind you about forthcoming hearings in advance, which is helpful when you're busy. They will also try and find someone to assist even at short notice."
Senior clerk Paul Bloomfield is immensely experienced, having been with the set since 1981. His team includes James Stammers, who himself has been at the set for 26 years, and Adam Grant.
"They're always approachable and very professional. They find availability even at the last minute."
Notable Practitioners
Provided by Chambers
Sally Jackson
Sally Jackson covers the full range of family cases, from complex children proceedings to high-value divorce disputes. She often acts in disputes involving non-disclosure and complex business structures. Jackson also frequently handles such financial issues as Schedule 1 and TOLATA applications.
"Sally Jackson is an excellent advocate; she's highly intelligent, she has very good relationship skills and she cross-examines with charm and deadly precision."
"She's an excellent counsel, who prepares well and has detailed knowledge of her cases."
Philippa Jenkins
Philippa Jenkins is an expert in public law children work who routinely appears on behalf of local authorities, guardians and children in the Family Court at all levels. She often acts on behalf of vulnerable clients in non-accidental injury cases among other sensitive matters. Jenkins also appears in private children proceedings.
"Very professional and efficient, she liaises with the instructing solicitor and makes the client feel they can trust her."
"A very capable, robust advocate who deals with clients in a clear manner."

Kyri Lefteri
Kyri Lefteri is a specialist children lawyer who appears at all levels of tribunal up to the Court of Appeal. He represents local authorities, parents, guardians, children and other family members, and further handles private law and abduction proceedings, some of which are international in scope.
"A personable, strong and highly capable advocate who approaches cases in a pragmatic fashion."
"He's an excellent advocate who is a pleasure to work with and very good at non-accidental injury cases."
Laura Harrington
Laura Harrington is a well-respected advocate with experience of handling some of the most sensitive types of public children work. She regularly appears in proceedings involving child deaths, non-accidental injuries and sexual abuse. She has advocated in the High Court and frequently acts on behalf of local authorities, as well as guardians and parents.
"A favourite with clients who is very approachable and offers level-headed advice."
"She puts in a lot of hard work and is extremely personable."
Giles Bain
Giles Bain, the co-head of chambers, focuses on complex public law children cases, representing parents, children and local authorities. His practice sees him engaged in serious matters including those relating to sexual abuse and non-accidental injury.
"Giles Bain is calm and collected; his approach really helps especially with difficult clients."
"It's a pleasure to work with Giles. He's incredibly competent, has a wonderful way about him and is really composed in difficult and challenging cases. He's sensible and gets everyone talking together to work things through."
Christopher Poole
Christopher Poole handles the whole spectrum of children-related issues, from non-accidental injury to abuse, medical treatment and forced marriage cases. Christopher is joint head of chambers and is commended for his work on behalf of local authorities in serious matters. In addition, he has handled matters concerning sensitive cultural and religious differences.
"Christopher Poole always delivers a fantastic service and is a pleasure to deal with."
"He's easy to work with, confident, caring and thorough."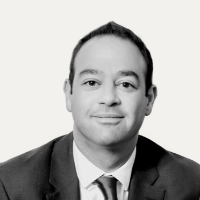 Andrew Shaw
Andrew Shaw is noted for his expert representation of parents, children and local authorities in a wide range of public and private law children cases. He is highly experienced in handling matters involving complex medical and psychological evidence, and is regularly instructed in non-accidental injury cases.
"Andrew Shaw is very efficient, hard-working and able to build a very good working relationship with the client."
"An excellent advocate, he never fails to impress with his knowledge and preparation."
Sam Wallace
Sam Wallace is an experienced junior noted for his expert handling of complex children law cases involving serious non-accidental injuries. He is regularly instructed in matters concerning forced marriage, FGM, child death, fictitious illness and allegations of abuse. His varied client list includes children, parents and local authorities.
"Sam Wallace is a very competent barrister who is easy to work with."
"He always gets to grips with his clients' cases and puts them really well."
Sarah Nuttall
Sarah Nuttall undertakes complex public law cases concerning allegations of sexual abuse, non-accidental injury, and honour-based violence. She regularly handles matters involving highly vulnerable parties and cases with an international element.
"A talented advocate whose submissions are intelligent and well researched. She really gets to grips with the issues in a case and asks questions that go to the heart of the matter."
Saiqa Chaudhry
Saiqa Chaudhry acts for local authorities, parents and children in public and private law matters. She is an expert in care proceedings, many of which involve complex medical issues, and regularly handles matters concerning accidental injury and cases of factitious illness. She also sits as a Deputy District Judge on the Midlands Circuit for civil and family law cases.
"A wise and very bright barrister, who is extremely good with clients."
"She is a persuasive and articulate advocate, highly regarded for her knowledge and her ability to rapidly assimilate complex facts in the most difficult cases."
Ranked Barristers at
New Court Chambers
Provided by Chambers
Filter by
Juniors
London (Bar)
Family: Children
---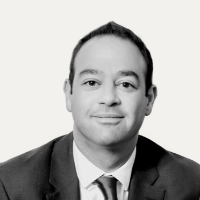 Family: Matrimonial Finance
---