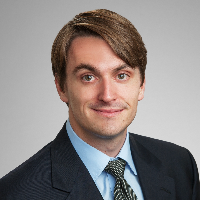 Lawyer profile
Ted Dillman
USA 2023: Bankruptcy/Restructuring
---
About
Provided by Ted Dillman
USA
Practice Areas
Ted Dillman, a partner in the Los Angeles office of Latham & Watkins, represents debtors, creditors, investment funds, and buyers in corporate restructuring, distressed M&A, and out-of-court workouts, as well as special situations finance and corporate matters. Mr. Dillman serves as Vice Chair of the firm's Retail & Consumer Products Industry Group.
Mr. Dillman regularly helps clients navigate large-scale corporate bankruptcies, cross-border restructurings, and a variety of special situations transactions across industries. He also represents hedge funds, private equity funds, direct lenders, and strategic buyers in a wide range of challenged M&A and finance matters.
Professional Memberships
Former president and permanent member of the Board of Governors of the Financial Lawyers conference; Member of the American Bankruptcy Institute, the ABA Business Bankruptcy Committee, and the Turnaround Management Association.
Personal
JD, University of Southern California 2008;
BA, University of California, Berkeley, 2005
Chambers Review
Provided by Chambers
USA
Bankruptcy/Restructuring - California
Ted Dillman's practice spans restructuring and distressed mergers and acquisitions to Chapter 11 bankruptcy proceedings.
Discover other Lawyers at
Latham & Watkins LLP
Provided by Chambers
Filter by