Lawyer profile
Lawrence Peikes
USA 2023: Labor & Employment
---
About
Provided by Lawrence Peikes
USA
Practice Areas
Larry represents the interests of management in all aspects of the employer-employee
relationship and is particularly experienced in litigation defense. He has
advocated for employers in a wide range of employment cases—before arbitrators,
mediators, and government agencies as well as in state and federal courts. In a field
where most attorneys rarely appear before a judge, let alone a jury, Larry has
successfully tried cases on both the federal and state levels. Despite his extensive
courtroom experience, Larry is first and foremost dedicated to finding the best, most
pragmatic business solutions to personnel relations challenges, with an eye toward
avoiding litigation.
Larry's practice encompasses the full range of employment law issues, including
workplace discrimination, sexual and other forms of harassment, wrongful discharge,
wage-and-hour compliance, non-competition agreements, trade secret protection,
and contract negotiations. Larry represents employers in administrative proceedings
before such agencies as the U.S. Equal Employment Opportunity Commission; the
Connecticut Commission on Human Rights and Opportunities; the New York State
Division of Human Rights and its New York City counterpart; the National Labor
Relations Board; the U.S., Connecticut, and New York Departments of Labor; and
other administrative bodies charged to enforce federal and state labor laws.
When litigation proves unavoidable, Larry and his team of seasoned employment
lawyers have an enviable record of success, disposing of lawsuits on motions, at trial,
and by way of advantageous settlements. What sets Larry apart is his knack for
swaying jurors, as exemplified by a string of defense verdicts in jury trials including
most recently
▪ Defending a wire-and-cable manufacturer in federal court against claims of
retaliatory discharge and disability discrimination, with the favorable verdict
being upheld by the U.S. Court of Appeals for the Second Circuit.
▪ Prevailing before a federal court jury in New York City in an off-the-clock
wage-and-hour case for a telecom client, where the jury returned a defense
verdict following less than 20 minutes of deliberation.
▪ Vindicating a hospital client in a highly charged whistleblower suit in
Connecticut state court.
▪ Procuring a defense verdict from a Connecticut state court jury in a
contentious gender discrimination case.
Apart from litigation, Larry's practice entails day-to-day counseling of employers
large and small, with respect to all aspects of the employment relationship,
including employee terminations and discipline, performance management,
collective bargaining, employment contracts, workplace discrimination issues,
investigation and resolution of sexual harassment complaints and other charges of
wrongdoing, compliance with federal and state wage payment laws, enforcement
of restrictive covenants, union avoidance, policy development and
implementation, human resources best practices, and alternative dispute
resolution. The ultimate goal is to maintain compliance with the myriad rules and
regulations governing the employment relationship, avoid unnecessary litigation,
conserve time and company resources, and develop strategies that minimize legal
risk while promoting the client's overriding business interests.
Larry frequently lectures and writes on employment law issues ranging from sexual
harassment and developments under federal and state civil rights legislation to
wage-and-hour laws to restrictive covenants. Among other academic initiatives,
Larry is a Co-Editor-in-Chief of Bloomberg/BNA's Fair Labor Standards Act treatise,
a contributor to that publisher's treatise The Family and Medical Leave Act, and
Co-Editor of the Employment Law volume of the Connecticut Practice Series.
In addition, Larry is a founding member of the Wage & Hour Defense Institute of
the Litigation Counsel of America, a nationwide network of experienced and
carefully screened wage-and-hour defense attorneys dedicated to advocating the
interests of management on pay issues. Larry is also an active member of the
American Bar Association's Labor and Employment Law Section and previously
served as the management-side Co-Chair of its Federal Labor Standards
Legislation Committee.
Chambers USA has ranked Larry in the Labor & Employment category since 2012
and notes that he continues to be recognized for his handling of employment
litigation in representing management in wage-and-hour, restrictive covenant, and
discrimination cases. In 2021, Larry was elected as a fellow of the College of Labor
and Employment Lawyers.
Larry received his J.D. with honors from The George Washington University's
National Law Center and a B.A. from the University of Maryland.
Chambers Review
Provided by Chambers
USA
Labor & Employment - Connecticut
Lawrence Peikes is highlighted for his expertise handling a range of employment disputes. This expertise covers wrongful discharge and wage and hour claims.
Strengths
Provided by Chambers
Slide 1 of 1
"Lawrence has been exceptional."
"Lawrence has been exceptional."
Discover other Lawyers at
Wiggin and Dana LLP
Provided by Chambers
Filter by
Connecticut
USA - Nationwide
Franchising
---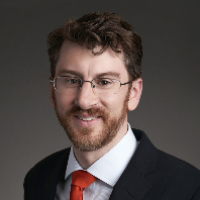 International Trade: Export Controls & Economic Sanctions
---