Lawyer profile
Mark Kaduboski
USA 2022: Corporate/M&A
---
About
Provided by Mark Kaduboski
USA
Practice Areas
Mark has spent almost twenty-five years helping business clients execute mergers, acquisitions, divestitures, joint ventures, minority investments, and other strategic transactions.
As Chair of the firm's Mergers and Acquisitions Practice Group, he has extensive experience assisting both privately and publicly held businesses operating in numerous industries, from life sciences and outsourcing to manufacturing and financial services, as they advance their corporate strategies. Mark's clients include numerous Fortune 500 companies as well as private equity firms, family offices, and the portfolio companies of those investors.
Known for providing practical, actionable guidance, Mark has led hundreds of transactions, with an aggregate value of several billion dollars. These deals are generally "middle market" in size, involve privately held targets, and are often cross-border in nature. As a result of this international focus, Mark is also the firm's representative to the TerraLex global legal network.
• Mark regularly assists the portfolio companies of leading global private equity firms in executing their acquisition-focused growth strategies in the U.S. In the past six years, he has assisted a global facilities service company owned by a leading European P.E. firm with a hundred acquisitions as it builds a U.S. market presence.
• Mark also represents several leading global business-process outsourcing company in acquisitions of businesses and technology assets in the U.S. He has handled over a dozen such transactions in the past decade.
• Mark often assists entrepreneurs in the sale of their companies, such as with the sale of a European development-stage life sciences company to Bristol-Myers Squibb in a transaction worth as much as $520 million.
Mark's experience also includes advising emerging-growth and other closely held businesses on general corporate matters, and public companies on securities law compliance and corporate governance.
Chambers Review
Provided by Chambers
USA
Corporate/M&A - Connecticut
Mark Kaduboski is adept at a range of transactions, including M&A.
Discover other Lawyers at
Wiggin and Dana LLP
Provided by Chambers
Filter by
Connecticut
USA - Nationwide
Franchising
---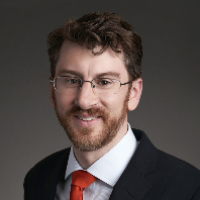 International Trade: Export Controls & Economic Sanctions
---
Outsourcing
---