Lawyer profile
Jorge Simões Cortez
Europe 2023: General Business Law: Corporate
---
About
Provided by Jorge Simões Cortez
Europe
Practice Areas
Corporate/M&A.
Career
Joined the firm in 2006. Worked as legal adviser with the BPI Investment Bank (1990-99) and as a consultant at the law firm Osório de Castro, Verde Pinho, Vieira Peres, Lobo Xavier e Associados (1999-2006). Since 1990, lectured classes and seminars, namely at Porto Management School and Law Faculty of the Portuguese Catholic University.
Professional Memberships
Portuguese Bar Association.
Publications
«As formalidades da transmissão de quotas e acções no direito português», in AAVV, Questões de Direito Societário em Portugal e no Brasil (Coord. Fábio Ulhoa Coelho, Maria de Fátima Ribeiro), Almedina, 2002.
Personal
Law degree (1990) and Master's Degree in Commercial and Business Law (2004): Law Faculty, Portuguese Catholic University. Ph.D in Commercial and Business Law (2020): Law Faculty, University of Porto.
Chambers Review
Provided by Chambers
Europe
General Business Law: Corporate - Porto
Jorge Simões Cortez stands out for his market reputation in corporate mandates. He advises on the sale of telecoms infrastructure and the negotiation of sharing agreements in cross-border transactions.
Discover other Lawyers at
Morais Leitão, Galvão Teles, Soares da Silva & Associados, SP, RL.
Provided by Chambers
Filter by
Porto
Portugal
Banking & Finance
---
Filipe Lowndes Marques
Head of Banking & Finance
Capital Markets
---
Competition/European Law
---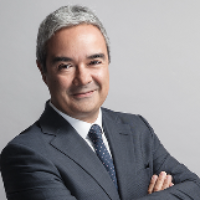 Luís do Nascimento Ferreira
Head of Competition/European Law