Lawyer profile
Joana Duro
Europe 2023: General Business Law: Public Law
---
About
Provided by Joana Duro
Europe
Practice Areas
Administrative and public procurement.
Career
Joana Duro works in several areas of administrative law, including regulatory and administrative contracts and public procurement, acting as legal counsel for several public and private entities, administrative litigation and arbitration processes.
She regularly provides legal advice to both awarding entities and tenderers on the several phases of procurement procedures, as well as on other areas of administrative law, mainly in the areas of urban planning and expropriations, both in procedural matters as well as in administrative litigation.
Joana regularly participates as speaker in public law seminars and conferences and as lecturer in postgraduate courses on public procurement law and is a member of the Public Procurement Group of CEDIPRE (Center for Studies in Public Law and Regulation, Coimbra Faculty of Law). She was also an invited assistant professor at the School of Law of the University of Minho.
Professional Memberships
Portuguese Bar Association.
Personal
Law Degree (Faculty of Law, University of Porto, 2011). Master's Degree in Administrative Law (School of Law of the University of Minho, 2014).
Chambers Review
Provided by Chambers
Europe
General Business Law: Public Law - Porto
Joana Duro consistently attracts praise for her contributions to the firm's public law team. She advises on contentious and non-contentious matters relating to telecom concessions.
Discover other Lawyers at
Morais Leitão, Galvão Teles, Soares da Silva & Associados, SP, RL.
Provided by Chambers
Filter by
Porto
Portugal
Banking & Finance
---
Filipe Lowndes Marques
Head of Banking & Finance
Capital Markets
---
Competition/European Law
---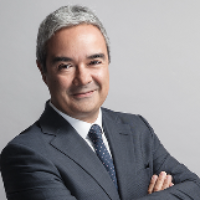 Luís do Nascimento Ferreira
Head of Competition/European Law