Lawyer profile
Bernardo Maria Lobo Xavier
Europe 2023: General Business Law: Corporate
---
About
Provided by Bernardo Maria Lobo Xavier
Europe
Practice Areas
Corporate M&A, Real Estate.
Career
Bernardo Lobo Xavier joined the firm in 2006 and became a partner in 2008. He is the coordinator of the Porto office and coordinates a corporate team as well. Bernardo is widely experienced in both M&A and real estate having participated in several relevant transactions. He also provides advice and regular assistance on different aspects of the ongoing commercial activities of our clients. From 1990 to 2006 he practised law at Osório de Castro, Verde Pinho, Vieira Peres, Lobo Xavier e Associados.
Professional Memberships
Portuguese Bar Association (1992).
Personal
Law Degree (Law Faculty of the University of Coimbra, 1989).
Chambers Review
Provided by Chambers
Europe
General Business Law: Corporate - Porto
Bernardo Maria Lobo Xavier handles corporate transactions, real estate acquisitions and the negotiation of lease agreements. He is well known among market commentators as a key partner in the firm's Porto office.
Discover other Lawyers at
Morais Leitão, Galvão Teles, Soares da Silva & Associados, SP, RL.
Provided by Chambers
Filter by
Porto
Portugal
Banking & Finance
---
Filipe Lowndes Marques
Head of Banking & Finance
Capital Markets
---
Competition/European Law
---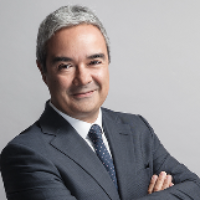 Luís do Nascimento Ferreira
Head of Competition/European Law