Lawyer profile
Jason W Pfeiffer
USA 2022: Litigation: General Commercial
---
About
Provided by Jason W Pfeiffer
USA
Practice Areas
Jason Pfeiffer is an experienced trial lawyer who has earned a national reputation for excellence in catastrophic loss, toxic tort, and products liability litigation. His clients range from industrial plant owners and subrogated property insurers to product manufacturers and individuals who suffer devastating injuries in fires and explosions. He represents clients as plaintiffs and defendants. Jason navigates the complex issues associated with fires and explosions, with a particular emphasis on combustible dust events.
Jason drives results. From pre-suit investigations through trial and appeal, Jason resolves complex cases at all stages of litigation, frequently before suit is filed or through voluntarily dismissal. When representing plaintiffs, Jason has obtained recoveries in excess of $100 million—including four 8-figure recoveries and more than ten cases with recoveries of at least $1 million.
Career
For nearly 20 years, Jason has litigated many of the country's most significant industrial disasters, including five matters investigated by the Chemical Safety and Hazard Investigation Board.
Personal
University of Kansas School of Law, J.D. (1998); Law Review.
Augustana College, B.A. magna cum laude (1995).
Chambers Review
Provided by Chambers
USA
Litigation: General Commercial - Minnesota
Jason Pfeiffer chairs the business litigation team. His trial experience includes cases relating to product liability and toxic torts.
"Jason is a phenomenal lawyer and business partner."
Discover other Lawyers at
Robins Kaplan LLP
Provided by Chambers
Filter by
Minnesota
New York
Antitrust: Mainly Plaintiff
---
USA - Nationwide
Antitrust: Plaintiff
---
Native American Law
---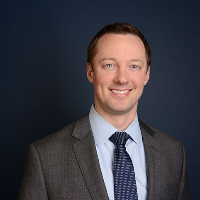 Product Liability: Plaintiffs
---