Lawyer profile
Jake Holdreith
USA 2022: Intellectual Property
---
About
Provided by Jake Holdreith
USA
Practice Areas
Intellectual Property and Technology Litigation; Hatch-Waxman Litigation; License Disputes; Patent Litigation; Strategic IP Monetization; Trademark, Advertising, and Brand Litigation; Trade Secret Litigation; Antitrust and Trade Regulation; Government and Internal Investigations
Career
Jake Holdreith is a member of the Robins Kaplan Executive Board and leads the firm's Health and Life Sciences Group. He counsels clients and leads trials of complex lawsuits, including intellectual property, regulatory, antitrust, and constitutional litigation. His cases include pharmaceuticals, medical devices, telecommunications, and electronics.
Mr. Holdreith has delivered multiple trial successes in complex, high-stakes cases, including multi-million dollar verdicts as plaintiff and successful business outcomes and judgments of no liability as defendant. He has experience with matters in the United States, Europe, and Japan. He is an experienced courtroom advocate and trusted business advisor including for pharmaceutical clients in Hatch-Waxman, 505(b)(2), and ANDA matters. He also provides strategic counseling during due diligence and formulation development.
Chambers says Mr. Holdreith "comes recommended for his strengths in high-value IP disputes, particularly in the healthcare and life sciences spaces." His clients attest that he is "very good at developing and communicating strategy" and "acutely aware of business concerns."
Mr. Holdreith is a dual citizen of Germany and the U.S. and speaks fluent German. He provides pro bono immigration legal assistance to asylum seekers.
Education
University of Iowa College of Law
J.D.
1990
Macalester College
B.A.
1987
Chambers Review
Provided by Chambers
USA
Intellectual Property - Minnesota
Jake Holdreith regularly acts for plaintiffs and defendants in high-value patent disputes.
"Jake is a smart, practical and tenacious litigator who can be wholeheartedly recommended."
Discover other Lawyers at
Robins Kaplan LLP
Provided by Chambers
Filter by
Minnesota
New York
Antitrust: Mainly Plaintiff
---
USA - Nationwide
Antitrust: Plaintiff
---
Native American Law
---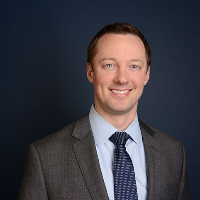 Product Liability: Plaintiffs
---