Lawyer profile
Ryan Marth
USA 2022: Antitrust
---
About
Provided by Ryan Marth
USA
Education
University of Minnesota Law School
J.D.
2003
University of Oslo
Fulbright Scholar
2000
Practice Areas
Antitrust and Trade Regulation; Appellate Advocacy and Guidance; Business Litigation; Corporate Finance and Securities; Mergers and Acquisitions; Privacy and Cybersecurity Litigation
Career
Ryan Marth represents plaintiffs and defendants in complex antitrust litigation and counsels clients on all aspects of antitrust compliance, including pricing and distribution policies, mergers and acquisitions, and joint ventures. His practice includes advising businesses that are victims of cartel or dominant-firm behavior on their remedies under U.S. and foreign competition laws, representing these businesses before state and federal courts and regulatory bodies, and collaborating with non-U.S. counsel when appropriate to help them obtain relief abroad. He also defends businesses against investigations and litigation involving accusations of anticompetitive conduct when they arise. Mr. Marth served as lead attorney in In re Payment Card Interchange Fee and Merchant Discount Antitrust Litigation, which resulted in a $6.26 billion settlement believed to be the largest for a private antitrust case in the 120-year history of the Sherman Act.
Professional Memberships
Former Chair, Minnesota State Bar Association Section of Antitrust Law; Former Vice Chair, Joint Conduct Committee, American Bar Association Section of Antitrust Law; Federal Bar Association
Chambers Review
Provided by Chambers
USA
Antitrust - Minnesota
Ryan Marth is a respected antitrust practitioner who represents clients in litigation as well as providing compliance advice.
"He is a super advocate."
Discover other Lawyers at
Robins Kaplan LLP
Provided by Chambers
Filter by
Minnesota
New York
Antitrust: Mainly Plaintiff
---
USA - Nationwide
Antitrust: Plaintiff
---
Native American Law
---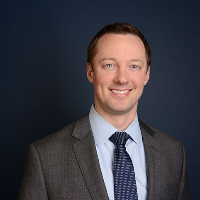 Product Liability: Plaintiffs
---