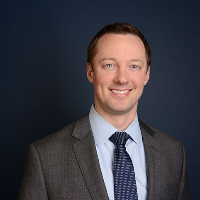 Lawyer profile
Timothy Billion
USA 2022: Native American Law
---
About
Provided by Timothy Billion
USA
Practice Areas
Tim Billion focuses his practice on complex and high-stakes civil litigation. He has represented clients in a wide variety of cases, including trust and fiduciary litigation, contract and fraud claims, earn-out disputes, class action lawsuits, personal injury claims, constitutional litigation, internal investigations, and criminal proceedings. Tim also advises tribes across the country.
Professional Memberships
Minnesota State Bar Association;
American Bar Association, Council of Appellate Lawyers, South Dakota state chair;
South Dakota State Bar Association, Committee on Diversity and Inclusion;
South Dakota State Bar Indian Law Committee, Co-chair;
South Dakota Trial Lawyers Association, Barrister editor (2019 – 2020);
Second Circuit Bar Association, Vice President (2020), President (2021).
Publications
Quiet Trusts; The Benefits of Privacy in Estate Planning, The Robins Kaplan Spotlight, Vol. 6, No. 4 (Winter 2022)
Brendan Johnson, Timothy Billion, Context Matters: Fiduciaries and the Rule Against Self-Dealing, The Robins Kaplan Spotlight, Vol. 6, No. 3 (Fall 2021)
Eric Magnuson, Timothy Billion, Life After Settlement: Crafting Agreements to Avoid Future Disputes, The Robins Kaplan Spotlight, Vol. 6, No. 2 (Summer 2021)
Timothy Billion, Lindsey Hanson, Pro Bono Publico–For the Public Good, The Robins Kaplan Spotlight, Vol. 5, No. 4 (Winter 2021)
Teresa Fariss McClain, Timothy Billion, Picking Your Team: Getting The Right Trustee Or Personal Representative Appointed In A Wrongful Death Case, The Robins Kaplan Spotlight, Vol. 5, No. 1 (Spring 2020)
Personal
University of Minnesota Law School, J.D. magna cum laude, Order of the Coif (2013); Minnesota Law Review, Managing Editor and Social Chair (2012-2013), Staff Member (2011-2012).
Grinnell College, B.A. in History, with honors (2008).
Participates with the Innocence Project in community service.
Chambers Review
Provided by Chambers
USA
Native American Law - USA - Nationwide
Timothy Billion has experience representing tribal clients in a range of litigation matters including tribal lending enterprises, trespass issues and ownership rights.
"Tim has an ability to parse complex issues in a way that is approachable and pragmatic."
Discover other Lawyers at
Robins Kaplan LLP
Provided by Chambers
Filter by
Minnesota
New York
Antitrust: Mainly Plaintiff
---
USA - Nationwide
Antitrust: Plaintiff
---
Native American Law
---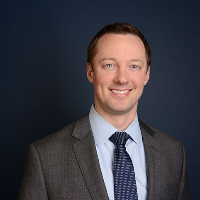 Product Liability: Plaintiffs
---