Lawyer profile
Christopher K Larus
USA 2022: Intellectual Property
---
About
Provided by Christopher K Larus
USA
Education
University of Minnesota
J.D., cum laude
University of Wisconsin, Madison
B.S.
Practice Areas
Intellectual Property and Technology Litigation; Patent Litigation; Strategic IP Monetization; Trade Secret Litigation; Trademark, Advertising, and Brand Litigation; Copyright Litigation; License Disputes
Career
For more than 25 years, Christopher Larus has helped his clients protect and enforce their intellectual property rights. He tries complex patent, trademark, copyright, trade secret, and licensing cases, representing both plaintiffs and defendants in courts throughout the country, and in both national and international arbitration. Mr. Larus has extensive first chair trial experience and has served as lead counsel in more than 50 patent cases. He has planned and implemented licensing campaigns involving a broad range of IP assets and technologies. Mr. Larus serves as Chair of the Robins Kaplan LLP National Intellectual Property and Technology Litigation Group.
Mr. Larus has been recognized as a leading IP litigator both in Minnesota and across the nation, with recent recognition from Intellectual Asset Management, World Trademark Review, Managing Intellectual Property, The National Law Journal, Super Lawyers, and Benchmark Litigation. He is also listed in The Best Lawyers in America.
Mr. Larus is an appointed arbitrator for American Arbitration Association Commercial Disputes Panel, World Intellectual Property Organization (WIPO) Center for Dispute Resolution, and China International Economic and Trade Arbitration Commission (CIETAC).
Chambers Review
Provided by Chambers
USA
Intellectual Property - Minnesota
Christopher Larus has extensive experience acting on patent, trademark and trade secret disputes, as well as representing clients in arbitrations.
"Chris is a fantastic lawyer. He is a clear communicator, and business leaders appreciate his consistent attention to their goals in litigation.""He has a very strong understanding of our needs and is a sophisticated attorney."
Discover other Lawyers at
Robins Kaplan LLP
Provided by Chambers
Filter by
Minnesota
New York
Antitrust: Mainly Plaintiff
---
USA - Nationwide
Antitrust: Plaintiff
---
Native American Law
---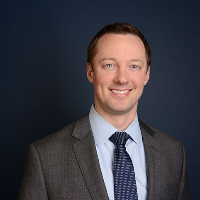 Product Liability: Plaintiffs
---