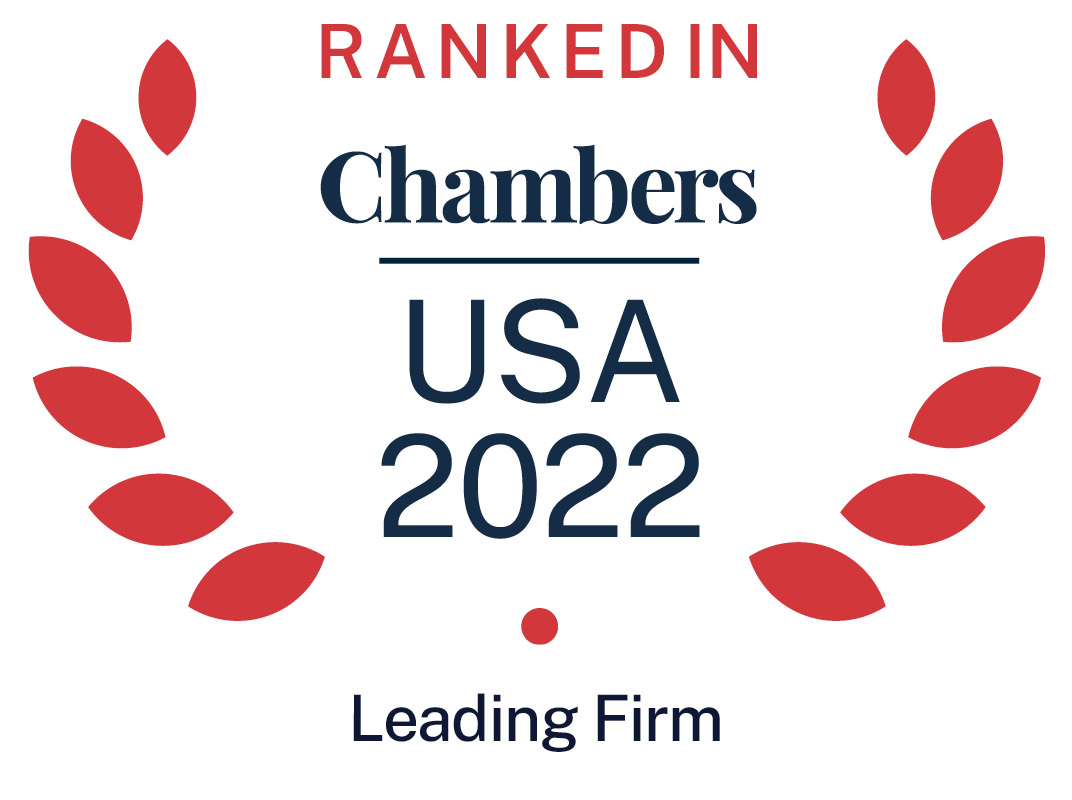 About
Provided by Vedder Price
USA
CEO & President: Michael A. Nemeroff
Number of partners worldwide: 153
Number of other lawyers worldwide: 116
Firm Overview:
Vedder Price is a thriving general-practice law firm with a proud tradition of maintaining long-term relationships with clients. The firm serves clients of all sizes and in virtually all industries from its offices in Chicago, New York, Washington, DC, London, San Francisco, Los Angeles, Singapore and Dallas.
Main Areas of Practice
Executive Compensation & Employee Benefits:
Successfully represented the senior executive team of MB Financial with structuring and negotiation of transaction-related employment/compensation arrangements relating to its sale to Fifth Third Bancorp.
Assist public companies, CEOs and CFOs in negotiation and implementation of new employment arrangements.
Assist clients in the design of innovative retirement and health care plans that cover thousands of employees.
Key Clients:
ArcelorMittal USA LLC
Hewlett Packard Enterprise Company
Huron Consulting Group, Inc.
Central Steel & Wire Company
Contact: Christopher T. Collins
+1 (312) 609 7706
[email protected]
Finance & Transactions:
Represented:
Balmoral Funds in its acquisition of Resco Products
GWS Tool Group, a portfolio company of L Squared Capital Partners, in its sale to Sandvik
Spectra Aerospace and Defense, a portfolio company of Vance Street Capital, in its acquisition of Galleon Embedded Computing
Arcline Investment Management in its acquisition of Dwyer Instruments
Key Clients:
Ally Corporate Finance
L Squared Capital Partners
CIT Group
The Edgewater Funds
Wynnchurch Capital
Duchossois Capital Management
Levine Leichtman Capital Partners
Contact: Michael A. Nemeroff
+1 (312) 609 7858
[email protected]
Financial Institutions:
Members include former senior officials of the OCC, OTS, SEC, FINRA and the US Department of Justice, and actively represent banking and savings in the following capacity:
M&A and other strategic initiatives
Fintech partnerships and affiliations
Securities underwriting and placement
De novo institution formation
Executive compensation
Technology licensing
Enforcement
Contact: Daniel C. McKay, II
+1 (312) 609 7762
[email protected]
Contact: James W. Morrissey
+1 (312) 609 7717
[email protected]
Global Transportation Finance:
Represented Goldman Sachs and Credit Agricole Corporate and Investment Bank, the initial purchasers, in connection with asset-backed securitization of 19 commercial aircraft sponsored by Merx Aviation
Represented SKY Leasing, as borrower, in an approximately $540M revolving warehouse credit facility with MUFG, Natixis and Societe Generale, as lead arrangers and lenders, along with a syndicate of other lenders
Key Clients:
Air Canada
Aero Capital Solutions
BBAM
Castlelake
Citibank
Macquarie Bank
Deutsche Bank
ITE Management
Trinity Industries
Contact: Geoffrey R. Kass
+1 (312) 609 7553
[email protected]
Government Contracts:
Sustained protest at GAO challenging the U.S. Air Force's award of a contract for engineering, development, integrations and sustainment services in support of satellite systems demonstrating that awardee was ineligible because it failed to meet the solicitation's mandatory requirement for small business participation
Sustained protest at GAO challenging the U.S. Navy's award of $534.9M task order to provide contractor logistics support for F-5 N/F and F-16 A/B aircraft due to unfair interchanges
Key Clients:
Raytheon
Amentum
Peraton
Kratos Defense
ANHAM
Chemonics
Contact: Kevin P. Connelly
+1 (202) 312 3338
[email protected]
Intellectual Property:
Offer a full-service patent, copyright, trademark and technology law practice, including obtaining, enforcing, licensing and defending clients' intellectual property rights
Key Clients:
Satco Lighting Products
Kyocera Senco Brands, Inc.
Glanbia Performance Nutrition, Inc. (Ireland)
SKF USA, Inc.
California Pizza Kitchen
Contact: Robert S. Rigg
+1 (312) 609 7766
[email protected]
Investment Services:
Represented:
DWS Funds, DBX ETFs, Driehaus Funds, Great-West Funds, Janus Henderson Funds and Nuveen Funds in regulatory matters and securities offerings
Dimensional Fund Advisors
Independent Directors of significant fund complexes, including American Century Funds, Columbia Funds, First Trust ETFs, Franklin Templeton Funds, Guggenheim Funds, Invesco ETFs, Principal Funds and SPDR ETFs
ICI Mutual on litigation and insurance claim-related matters
Contact: Cathy O'Kelly
+1 (312) 609 7657
[email protected]
Contact: Bruce A. Rosenblum
+1 (202) 312 3379
[email protected]
Contact: Joseph Mannon
+1 (312) 609 7883
[email protected]
Labour & Employment:
Provide labour counsel to clients in the health care, retail, transportation, construction, professional services and food and beverage industries
Offer counsel on employee discipline decisions and personnel policies while enhancing employee relations and minimising litigation risk
Deliver customised training for staff and management and conduct privileged investigations of workplace discrimination, harassment and wrongful conduct
Key Clients:
Astellas Pharma Europe Limited
Ferrara Candy Company
Follett Corporation
PepsiCo, Inc.
Contact: Elizabeth N. Hall
+1 (312) 609 7795
[email protected]
Litigation & Arbitration:
Handle complex commercial disputes in federal and state court and in arbitrations
Represent companies and individuals in SEC, CFTC, DOJ and FINRA proceedings
Defend class actions alleging violations of the federal and state statutes, including the Securities Act, Exchange Act, FDCPA, FCRA, TCPA, Illinois Biometric Privacy Act
Conduct internal investigations for public and private companies as well as for audit committees
Contact: Thomas P. Cimino, Jr.
+1 (312) 609 7784
[email protected]
Ranked Offices
Provided by Vedder Price
Vedder Price rankings
USA Guide 2022
Filter by
California
Banking & Finance
1 Ranked Lawyer
Labor & Employment: Highly Regarded
1 Department
Department
Labor & Employment: Highly Regarded
Litigation: White-Collar Crime & Government Investigations
1 Ranked Lawyer
Illinois
Banking & Finance
1 Department
Department
Bankruptcy/Restructuring
1 Department
2 Ranked Lawyers
Department
Lawyers
Corporate/M&A
1 Ranked Lawyer
Corporate/M&A & Private Equity
1 Department
Department
Corporate/M&A & Private Equity
Employee Benefits & Executive Compensation
1 Department
4 Ranked Lawyers
Department
Employee Benefits & Executive Compensation
Lawyers
Labor & Employment
3 Ranked Lawyers
Labor & Employment: The Elite
1 Department
Department
Labor & Employment: The Elite
Litigation: White-Collar Crime & Government Investigations
1 Department
2 Ranked Lawyers
Department
Litigation: White-Collar Crime & Government Investigations
Lawyers