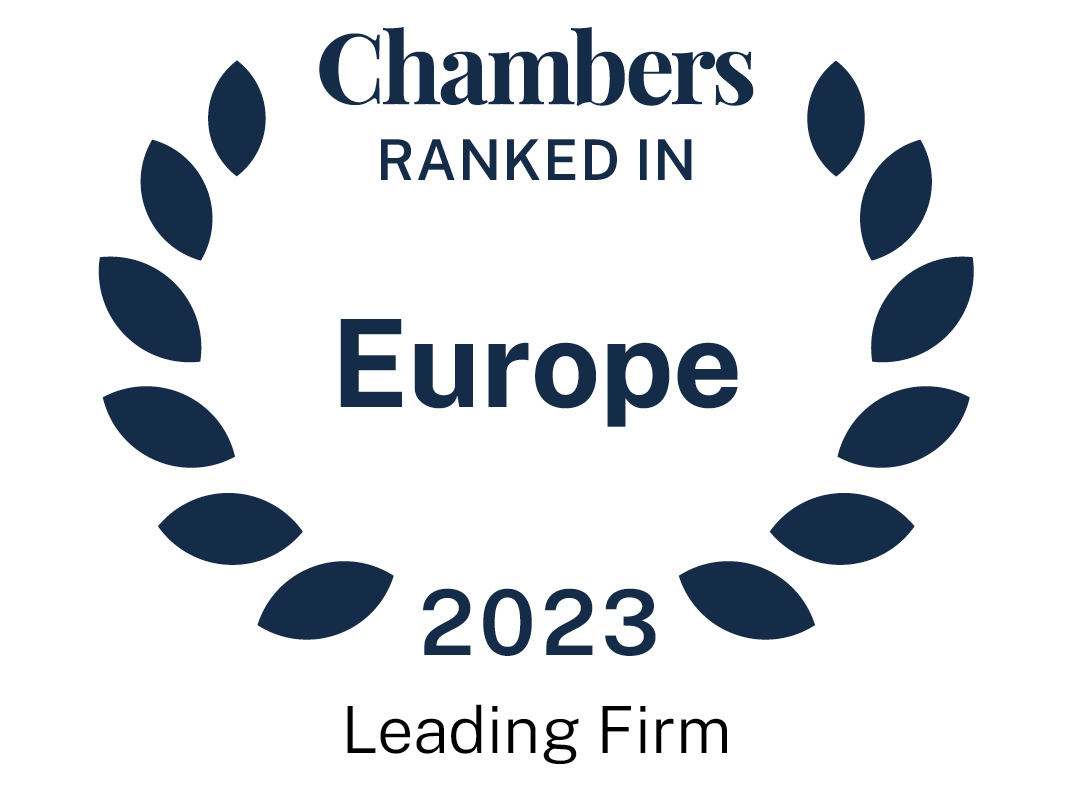 About
Provided by VdA
Europe
Managing Partner: Paula Gomes Freire
Number of partners: 56
Number of lawyers: 300+
Team: 470+
Follow us on LinkedIn
Firm Overview:
With over 46 years of experience, Vieira de Almeida (VdA) is an international law firm noted for top-quality legal advice and cutting-edge innovation. A profound business know-how coupled with a highly specialised cross-sector legal practice enable the firm to effectively meet the increasingly complex challenges faced by clients. VdA offers robust solutions based on consistent standards of excellence, ethics and professionalism, and is acknowledged as a leading provider of legal services by the most reputed professional organisations, international publications and research institutions. VdA has consistently and consecutively received the industry's most prestigious awards and nominations.
Through VdA Legal Partners clients have access to a wide sectorial coverage and a team of lawyers across 7 jurisdictions: Portugal, Angola, Cabo Verde, Equatorial Guinea, Mozambique, Sao Tomé and Príncipe and Timor-Leste.
Main Areas of Practice:
The firm advises an international community of leading national and multinational corporations, financial institutions and governments. VdA is recognised for its client-focused approach, consistently creating ground-breaking solutions to help clients operate at the forefront of their industries. These include:
■ Agribusiness
■ Aviation
■ Banks
■ Defence
■ Distribution
■ Energy
■ Fast Moving Consumer Goods
■ Funds
■ Healthcare
■ Insurance
■ Lifesciences
■ Mining
■ Oil & Gas
■ Ports & Airports
■ Private Equity & Venture Capital
■ Public Administration
■ Public Sector Companies
■ Rail Infrastructures
■ Real Estate
■ Regulatory Entities
■ Road Infrastructures
■ Shipping
■ Social Economy (Foundations, Associations)
■ Space
■ Technology & Innovation
■ Telecoms
■ Tourism
■ Water & Waste
International Work:
VdA Legal Partners consolidates VdA's international footprint, bringing together all the lawyers and independent law firms affiliated with VdA for the provision of integrated legal services in Lusophone and Francophone Africa, as well as Timor-Leste.
The firm has a unique blend of exceptional technical expertise, a commercial mindset and in-depth knowledge across industries and local markets. Each mandate is tenaciously handled by multidisciplinary teams comprised of subject-matter specialists and local practitioners. Lawyers at VdA work as a team regardless of their physical location: enthusiastic client service is part of their DNA, wherever the client may be.
The firm's international reach is further enhanced through a set of working relationships with some of the most reputed law firms in Europe, America – particularly Brazil – Asia and Africa.
Ranked Offices
Provided by VdA
Contributions
15 Contributions provided by VdA
VdA rankings
Europe Guide 2023
Filter by
Porto
General Business Law
1 Department
Department
General Business Law: Corporate
1 Ranked Lawyer
Lawyers
General Business Law: Employment
2 Ranked Lawyers
Lawyers
Benedita Fernandes Gonçalves
General Business Law: Public Law
1 Ranked Lawyer
General Business Law: Tax
2 Ranked Lawyers
Lawyers
Portugal
Banking & Finance
1 Department
5 Ranked Lawyers
Department
Lawyers
Capital Markets
1 Department
5 Ranked Lawyers
Department
Lawyers
José Pedro Fazenda Martins
Competition/European Law
1 Department
2 Ranked Lawyers
Department
Articles, highlights and press releases
64 items provided by VdA