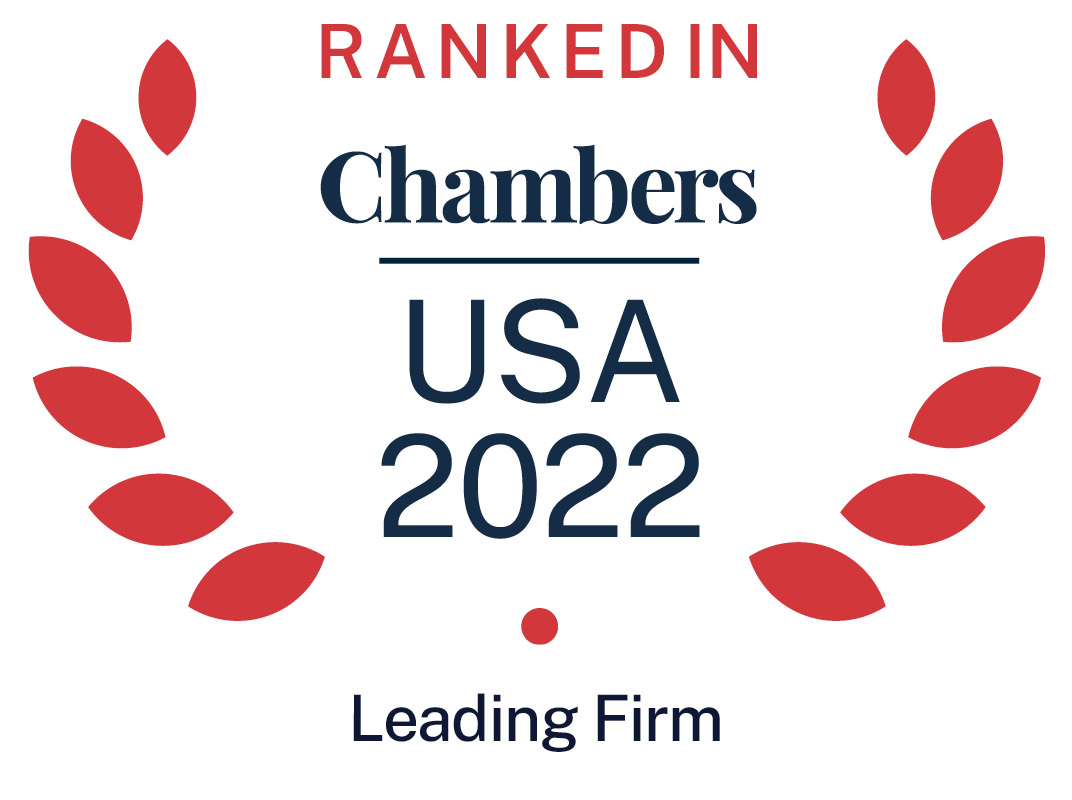 About
Provided by Troutman Pepper
USA
Chair: Stephen E. Lewis
Vice Chair: Thomas M. Gallagher
Managing Partner: Thomas J. Cole Jr.
Chair, Partner Compensation Committee: Andrea M. Farley
Firm Overview:
Troutman Pepper is a national law firm with more than 1,200 attorneys strategically located in 23 U.S. cities. The firm's litigation, transactional, and regulatory practices advise a diverse client base, from startups to multinational enterprises. The firm provides sophisticated legal solutions to clients' most pressing business challenges. Learn more at troutman.com.
Main Areas of Practice:
Troutman Pepper has noted depth across industry sectors, including energy, financial services, health sciences, insurance, and private equity, among others.
Construction:
For decades, Troutman Pepper's nationally recognized construction practice has been quickly and effectively handling some of the largest, most sophisticated construction projects in the world in federal and state courts nationwide and in domestic and international arbitration forums.
Corporate:
Consistently recognized as a top-tier practice, the firm's corporate lawyers regularly handle multimillion- and multibillion-dollar transactions, utilizing a deep understanding of clients' businesses and the competitive markets in which they operate to help them achieve their objectives.
Energy:
Troutman Pepper proactively identifies and manages the challenges posed by both federal and state regulations for utilities and other major stakeholders and helps clients develop and bring new opportunities to market. The firm has handled matters with outcomes that have altered how energy is valued, distributed, stored, and sold.
Finance:
Regional, national and global lenders, borrowers and other stakeholders turn to the firm's finance attorneys for a wide range of matters, from financing new opportunities to evaluating and implementing restructuring and workout strategies.
Financial Restructuring & Insolvency:
The restructuring team works hand in glove with the firm's finance and corporate attorneys to provide clients with creative solutions in financial restructuring and insolvency matters that prioritize recovery or return on investment.
Health Sciences:
Troutman Pepper has a long track record of helping health sciences clients achieve remarkable successes. From the discovery of breakthrough therapies to improving the delivery of patient care, this team supports clients' business goals while guiding them through the unique and ever-changing complexities of the industry.
Insurance & Reinsurance:
As trusted counsel to insurance companies around the world, the firm is widely recognized for representing insurers on some of the toughest matters they face, including complex claims and high-exposure coverage and reinsurance issues.
Intellectual Property:
This nationally ranked team of attorneys, patent agents and other professionals develops and implements global protection and commercialization strategies for clients with intellectual property assets in virtually all industry areas.
Litigation:
Whether it is high-stakes, bet-the-company cases, sensitive government investigations or complex insurance coverage cases, clients consistently bring the firm their toughest challenges. When litigation is unavoidable, Troutman Pepper offers clients a deep bench of first-chair trial attorneys and appellate attorneys with a strong record.
Private Equity:
The firm advises private equity clients in the full range of investments and dispositions encountered in the life cycle of an investment fund.
Real Estate:
Clients continually call on this team for complex real estate transactions because they know that the firm makes their business goals a priority. The firm seamlessly delivers real-time, innovative solutions to help them identify real estate opportunities, increase efficiencies and minimize risk.
Tax:
The firm's tax practice is different from that of most major law firms – the team goes beyond just answering tax questions by providing independent, practical advice, tailored to each client's local and global business objectives.
Technology:
Troutman Pepper has a rich history representing clients in the technology space and advises vendors and technology users, as well as venture capital and private equity firms that focus on investing in technology companies.
Other Notable Practice Areas:
Capital Projects & Infrastructure
Consumer Financial Services
Cybersecurity, Information Governance, & Privacy
eDiscovery & Data Management
Employee Benefits & Executive Compensation
Environmental & Natural Resources
Government & Regulatory
International
Labor & Employment
Lobbying & Public Affairs
Multifamily Housing Finance
Private Wealth Management
Offices:
Atlanta, Georgia
Berwyn, Pennsylvania
Boston, Massachusetts
Charlotte, North Carolina
Chicago, Illinois
Detroit, Michigan
Harrisburg, Pennsylvania
Los Angeles, California
New York, New York
Orange County, California
Philadelphia, Pennsylvania
Pittsburgh, Pennsylvania
Portland, Oregon
Princeton, New Jersey
Raleigh, North Carolina
Richmond, Virginia
Rochester, New York
San Diego, California
San Francisco, California
Silicon Valley, California
Virginia Beach, Virginia
Washington, D.C.
Wilmington, Delaware
Ranked Offices
Provided by Troutman Pepper
Contributions
1 Contribution provided by Troutman Pepper
Troutman Pepper rankings
USA Guide 2022
Filter by
California
Construction
1 Department
3 Ranked Lawyers
Department
Lawyers
Insurance: Insurer
1 Department
2 Ranked Lawyers
Department
Lawyers
Delaware
Bankruptcy/Restructuring
1 Department
4 Ranked Lawyers
Department
Lawyers
Corporate/M&A
1 Ranked Lawyer
Lawyers
Real Estate
1 Ranked Lawyer
Lawyers
District of Columbia
Construction
1 Ranked Lawyer
Lawyers
Insurance: Insurer
1 Department
1 Ranked Lawyer
Department
Lawyers
Georgia
Banking & Finance
1 Department
1 Ranked Lawyer
Department
Lawyers
Banking & Finance: Mainly Regulatory
1 Department
1 Ranked Lawyer
Department
Banking & Finance: Mainly Regulatory
Articles, highlights and press releases
1 item provided by Troutman Pepper