PRA - Raposo, Sá Miranda & Associados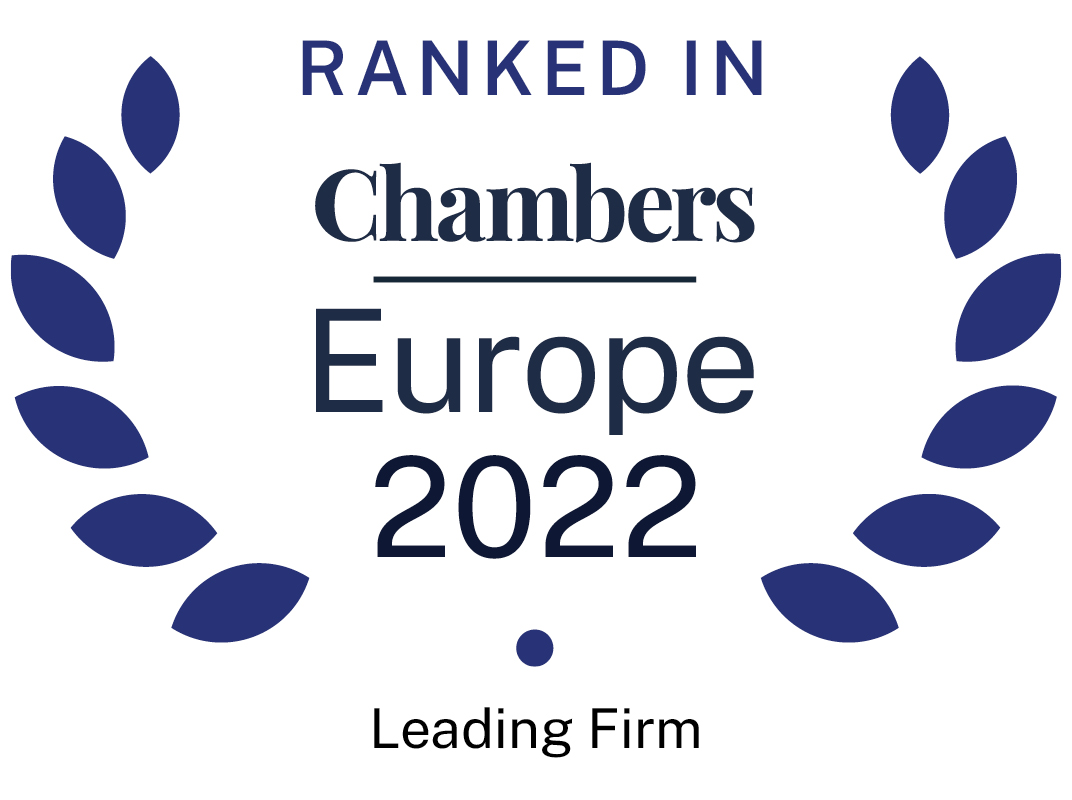 About
Provided by PRA - Raposo, Sá Miranda & Associados
Europe
Chairman of the Board of Directors: Pedro Raposo
Partners: Pedro Raposo, Miguel Miranda, Almeida Correia, Carlos Duque, Ney da Costa, Catarina Costa Lopes, Pedro Sá, Susana Santos Valente, André Pinto Rocha, Helena Braga Marques, David Coelho, Noel Gomes, Joana de Sá, Rute Oliveira Serôdio, Tiago Fiuza, Clélia Brás; Lin Man; Daniel Torres Gonçalves.
Number of partners: 21
Number of lawyers: 120
Languages: Portuguese, English, French, Spanish, German, Japanese
Firm Overview:
Founded in 2001, PRA-Raposo, Sá Miranda & Associados, Sociedade de Advogados, S.P., R.L. offers a well-structured and oriented organisation to its clients, enabled with a set of human and technical resources which can provide integrated legal advice, law practice and specialised legal training. Its services are aimed at corporate clients, individuals, public entities and professional associations. The firm has now the collaboration of more than 160 professionals with a high-level of expertise, organised by 12 areas of practice and 6 economic units, prepared to respond with promptness, quality, accuracy and efficiency to the challenges posed in the various areas of business. In addition to the areas of practice the Units specialized in transport and medicine and pharmacy offer a global response to the needs of these sectors, guaranteeing a specific expertise to clients operating in these economic sectors. PRA is also closer to its clients through its own offices in Lisbon, Oporto, Algarve, Leiria, Azores and Évora.
Main Areas of Practice:
Administrative Law & Public Procurement: The team of administrative law and public procurement of PRA is prepared to handle the challenges rendering legal services, in the administrative law area, to public and private entities. On what concerns public procurement the firm advises the contracting authorities from the very beginning of their pre-contractual proceedings and during all of its phases until awarding and subsequently during the contract performance.
Contact: David Coelho Email: [email protected]
Commercial, Contracts & Competition: The commercial, contracts and competition area has as its main objective the monitoring of companies and entrepreneurs in all kinds of businesses, financial and commercial transactions, in all sectors of the economic activity. The team covers specifically the general consulting in commercial and contract law, planning and structuring investments in Portugal and abroad.
Contact: Miguel Miranda Email: [email protected]
Corporate: The corporate area is divided in corporate governance, operations and internationalisation. It is oriented to the monitoring of our client's daily tasks and compliance, as well as, to the several transactions and operations, from a simple equity transfer to the execution of a SPA. The team acts in various operations and in the incorporation of corporate vehicles in various jurisdictions.
Contact: Pedro Raposo Email: [email protected]
Credit Recovery & Insolvency:This area has extensive experience in all regular or alternative means of judicial recovery, ensuring, conducting and monitoring all the mechanisms, leading to the insolvency or recovery of collective or individuals. The recovery of credit focuses on extrajudicial debt negotiation, conducted through a specialised structure in the pre-litigation stage. The team is also responsible for large-scale litigation.
Contact: Susana Santos Valente Email: [email protected]
Family & Inheritance Law: In the field of private law, the family and inheritance area is directed to all the matters related with family, children and successions law. The team acts in a preventive way, with legal assistance and counselling, and in a later phase, with judicial or extra-judicial solution of conflicts.
Contact: Almeida Correia Email: [email protected]
Intellectual Property & Privacy: This area comprises every branch of IP, copyright and related rights, industrial property rights and also privacy and personal data. Its activity aims the enforcement, protection, maintenance of all intellectual property rights, both national and international, while providing consultancy, negotiation and agreements, litigation, registration of trademarks, patents, models and other intellectual creations.
Contact: Gonçalo Gil Barreiros Email: [email protected]
Labour: The firm's lawyers assist companies and individuals, so that they act in permanent compliance. This team operates through the monitoring of the employer and of the employee, on hiring, duration and termination of employment contracts. The firm further ensures the elaboration of internal regulations and codes of conduct.
Contact: Joana de SáEmail: [email protected]
Litigation & Arbitration: This area is directed to consultation, preventive assistance and litigation in the fields of civil and commercial law, which are not specifically in any of the other practice areas, as well as infraction procedures and criminal-cases, ensuring the monitoring since the grounding phase. The team advises and monitors arbitrations in all the several phases.
Contact: Carlos Duque Email: [email protected]
Real Estate: This practice area is responsible for providing consultation, assistance and legal representation in the areas of real estate, property and urban planning, without disregarding the other areas of private law.
Contact: Clélia Brás Email: [email protected]
Tax: The firm provides, in an integrated form, tax consultancy services. The team supports in the resolution of several issues, within the framework of its clients activities. This advisement is provided both to private individuals and companies in a wide range of business sectors. The team also advises in the compliance of tax obligations.
Contact: Nuno Oliveira Santos Email: [email protected]
Ranked Offices
Provided by PRA - Raposo, Sá Miranda & Associados
Portugal
Porto

Rua Nossa Senhora de Fátima, 177, Piso 7, Porto, Porto, Portugal, 4050-427

View ranked office
Contributions
1 Contribution provided by PRA - Raposo, Sá Miranda & Associados
Slide 1 of 1
Law and Practice | Portugal
The general counsel's comprehensive guide | Portugal
Law and Practice | Portugal
The general counsel's comprehensive guide | Portugal
PRA - Raposo, Sá Miranda & Associados rankings
Europe Guide 2022
Filter by
Porto
General Business Law
1 Department
Department
General Business Law: Corporate
2 Ranked Lawyers
Lawyers
Portugal
Corporate/M&A
1 Department
2 Ranked Lawyers
Department
Lawyers
Intellectual Property
2 Ranked Lawyers
Lawyers
Public Law
1 Department
2 Ranked Lawyers
Department
Lawyers