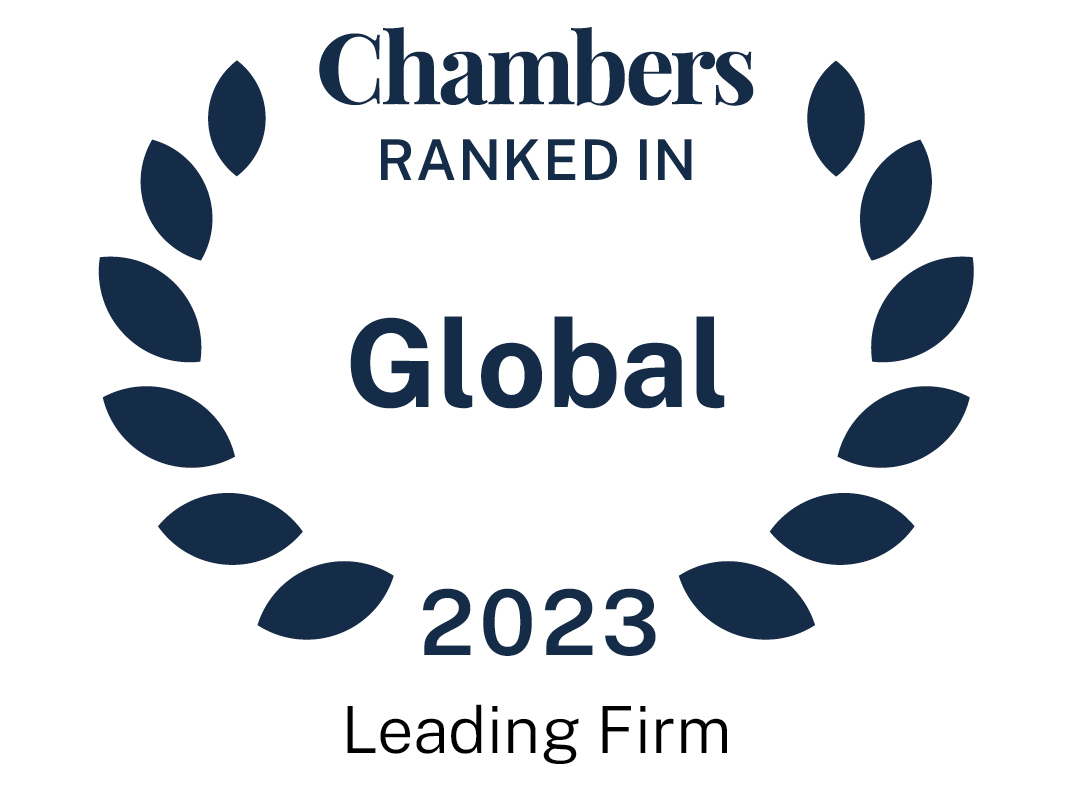 About
Provided by Jeantet
Global
Management Committee: Catherine Saint Geniest, Karl Hepp de Sevelinges
Number of partners: 35
Languages: Arabic, Chinese, English, French, German, Hungarian, Italian, Romanian, Russian, Spanish
Firm Overview:
Jeantet is a leading French business law firm since it was founded in 1924. The firm provides to clients the know-how and experience of its lawyers in the strategic areas of business law, both as advisors and litigators, covering a wide range of legal, tax and regulatory specialities. Aware of economic, technological, sectoral and legal developments, we develop reliable and practical solutions adapted to their challenges.
For four generations of lawyers, Jeantet has been recognised for its independence, its international dimension and its leading role on the economic and legal scene. As a "full-service firm", we are able to quickly assemble dedicated, multi-disciplinary teams that are able to adapt to the different situations faced by our clients. Our lawyers work in cooperation with leading academics and professionals in their field. The technical expertise that results from these exchanges characterises Jeantet's methods, creativity and legal excellence.
Main Areas of Practice:
Administrative:
The firm's practice is characterised by a wide ranging and innovative approach to the vital, and sometimes complex and conflicting relationships, between companies and the French and European Union governments.
Arbitration:
Jeantet decided to strengthen its international arbitration practice in 2018, with a dedicated team. To the already existing African and Middle Eastern related files has been added an emphasis on CEE related files, in strong cooperation with local teams. The team assists its clients in commercial and investment arbitration proceedings as well as in the annulment, enforcement and recognition procedures.
Banking & Finance:
The banking and finance practice is one of the firm's recognised activities. The practice advises clients in their domestic or cross-border financing transactions or marketing of financial products. Jeantet designs tailor-made solutions, which are creative and rigorous, always working according to the most exacting international standards.
Competition:
The department assesses the impact of French and EU competition law on major transactions and agreements, negotiates and files merger notifications, co-ordinates multiple national filings, helps clients develop compliance programmes and undertakes litigation before Courts or administrative authorities.
Compliance:
Jeantet assists economic players in the face of the growing increase in Compliance rules. Through a multidisciplinary Task Force, advises clients in all aspects, notably in Governance, Risk Management and Regulatory matters in particular for competition and banking matters.
Corporate/M&A:
Mergers and acquisitions are one of the firm's leading activities. The richness and diversity of the talents and experiences of the teams enable the firm to advise clients in all phases of their strategic operations, whether corporate finance or external growth, as well as in the private equity sector.
Criminal Liability of Companies & Managers:
The team advises in all stages of the proceedings from the police and judicial inquiries to appearance before the specialised courts and the public authorities. Lawyers also provide executive training programmes and compliance programmes, as well as organisation of a company's internal authorisation procedures.
Employment:
Jeantet supports French and foreign companies in all issues concerning employment law, offering both advice and litigation support. The team is known for its expertise in the social management of business restructuring processes. The team also represents clients in collective and individual litigation.
Energy, Natural Resources & Infrastructure:
Jeantet provides a vast range of legal services for its clients in the oil, gas, mining, electricity, and renewable energy sectors at every stage of their development and investment projects in Europe, Africa and the Middle East.
General Commercial Litigation:
The team advises management and companies in civil and criminal proceedings. Jeantet is particularly active with regards to 'corporate' disputes: litigation between share- holders, liability of corporate officers, post-acquisition litigation, and stock market litigation.
IP, Tech & Data:
Working closely with other departments at the firm, the IP, tech and data team has extensive experience, particularly in all data protection issues.
Real Estate:
Jeantet advises its clients, including institutional investors, OPCI's, investment funds, financial institutions, property developers and users on all legal aspects of their complex real estate transactions (structuring, drafting and negotiation of documentation, audit, etc.).
Restructuring & Insolvency:
Jeantet supports businesses and their directors, sharehold ers and partners in both out of court proceedings and legal proceedings to overcome difficulties. The practice also provides assistance to investors wishing to implement a plan to support or take over a business in difficulty and to court-appointed officers, administrators and legal representatives.
Stock Market/Capital Markets:
Jeantet provides its experience and know-how in corporate governance and shareholder disputes, structured financial products or employee savings plans. The practice also encompasses a litigation dimension, before civil or criminal courts. The firm's team advises clients in all of their interactions with the stock market regulator.
Tax:
The team's lawyers provide their expertise both directly to their clients, and also to the firm's other departments, which they support in complex cases. These can involve merger and acquisition transac tions, financings, particularly real estate and employment law issues.
Main Sectors:
Jeantet provides clients with innovative and cuttingedge advice across a spectrum of practice areas combined with a sector-wide approach of their issues.
International Work:
With 200 professionals and thanks to its network of "best friends" composed of the best foreign law firms, the firm is operational in more than 145 juridictions. As a result, Jeantet is able to represent its clients in cross-border litigation and assist them in all their international issues. With offices in Casablanca, Geneva, Kiev, and Budapest, Jeantet is the only French institutional law firm fully integrated in these jurisdictions, offering a full range of services. Via its 3 strategic Desks (in Africa, Central/Eastem Europe - China), the firm is able to pursue an international development strategy in these high growth potential areas as well as in other countries deemed strategic for the firm.
The firm is particularly active in the energy and mining sectors, and Jeantet lawyers are steadily involved in international arbitration in these areas. The firm's long-standing presence in Africa has also enabled it to build a local advisory network covering the entire African continent.
With the opening of three offices in Central and Eastern Europe in 2015, Jeantet has become the only French; and one of the few continental law firms to be present in this part of Europe where French companies are particularly active. 'lhe three offices offer full legal services, with a focus on M&A and Arbitration/litigation files.
Jeantet also regularly advises German-speaking clients. The German desk consists of both French and German Law qualified lawyers. This enables Jeantet to fully understand its clients' specific needs and to provide tailormade advice. Lawyers advise German-speaking clients on their investments in France and assist French clients in their operations in German-speaking countries.
Ranked Offices
Provided by Jeantet
Contributions
2 Contributions provided by Jeantet
Slide 1 of 1
Trends and Developments | France
More than ever, climate issues - particularly those relating to the impact of companies' activities...
Trends and Developments | France
More than ever, climate issues - particularly those relating to the impact of companies' activities...
Jeantet rankings
Global Guide 2023
Filter by
Africa-wide
Corporate/Commercial: OHADA Specialists
1 Ranked Lawyer
Lawyers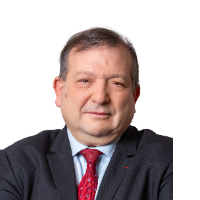 Projects & Energy
1 Ranked Lawyer
Lawyers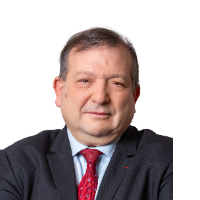 France
Banking & Finance: Financial Services Regulation
1 Ranked Lawyer
Lawyers
Corporate/M&A: High-end Capability
1 Department
2 Ranked Lawyers
Department
Corporate/M&A: High-end Capability
Lawyers
Bertrand Barrier
Foreign expert for Ukraine
Karl Hepp de Sevelinges
Foreign expert for Germany
Litigation
1 Department
1 Ranked Lawyer
Department
Lawyers
Projects & Energy: International
1 Ranked Lawyer
Lawyers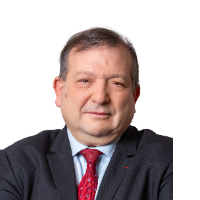 Morocco
Corporate/Commercial
1 Department
1 Ranked Lawyer
Department
Lawyers
Articles, highlights and press releases
137 items provided by Jeantet