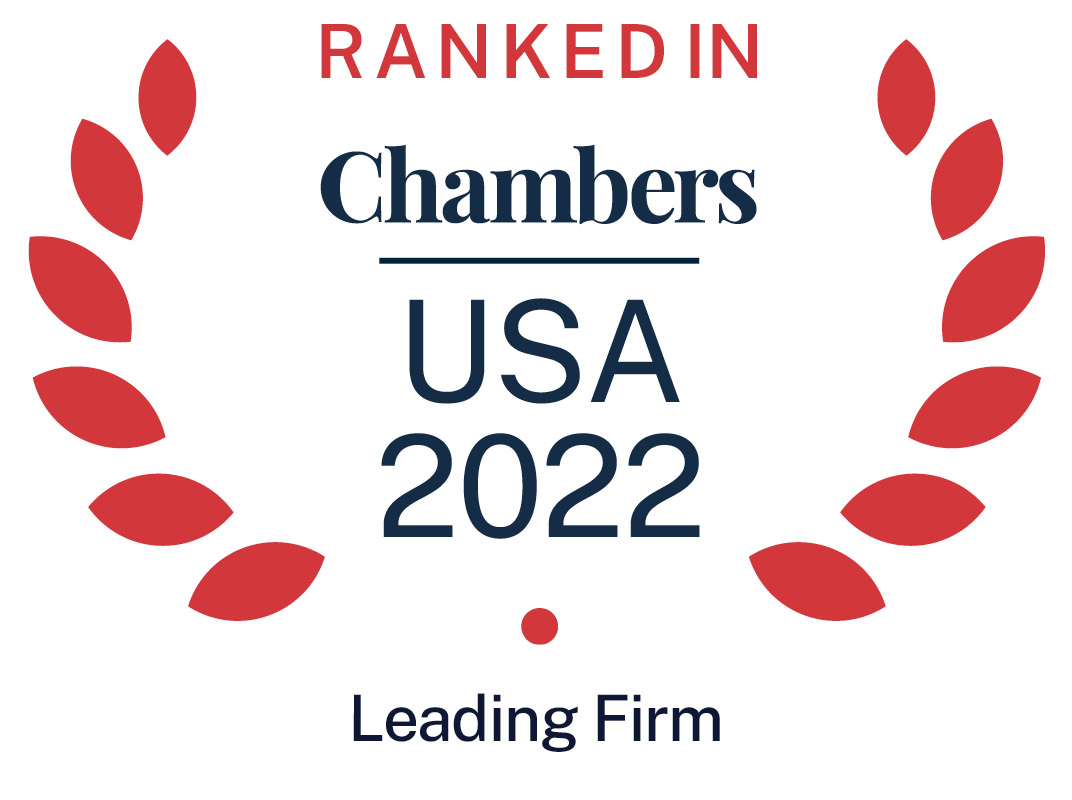 About
Provided by Clifford Chance LLP
USA
Firm Overview:
Clifford Chance US is a full-service law firm advising domestic and multinational clients in the US and around the world.
The firm's clients include many of the world's leading businesses. They rely on us for superior service, market-leading expertise and commercial counsel on their most important and challenging matters. The firm have built their US practice to meet these demands domestically and internationally.
On cross-border matters, and for clients with a full range of multijurisdictional needs, their capabilities are unmatched. The team of 300+ lawyers in New York and Washington, DC works closely with the firm's network of international lawyers. Uniquely, that network includes a team of US-qualified attorneys who practice on the ground in Asia Pacific, Europe and South America.
Similarly, their US Tech Group – part of the firm's 400-lawyer-strong Global Tech Group – provides a new model in blending their technology expertise to deliver advice across transactional and litigation practices addressing both opportunity and risk.
Collaboration is a core value within their culture. It means that the firm work as a team to look at their clients' needs from their perspective and offer innovative solutions that are not tied to a particular office, practice area or attorney. It also means that when catastrophic events occur, such as the COVID-19 pandemic, or cyber breaches, their partners can quickly mobilize a first-rate global team to work with regulators across all jurisdictions and help with the incident response.
Main Areas of Practice
Banking & Finance:
The firm's US Banking & Finance group represents financial institutions and corporates in connection with all manner of financial products, including complex national and multinational insolvency and restructuring proceedings, acquisition finance, project finance, bank lending, asset finance, equipment leasing and debt trading.

The firm's asset finance teamis among the best and most active in the world in advising on large aircraft finance transactions.
Their projects attorneys regularly represent lenders, development finance institutions, export credit agencies, sponsors and developers on financings for projects in the US and across Latin America.
The firm's US financial restructuring group is fully integrated with one of the world's leading bankruptcy and insolvency teams and is uniquely positioned to advise on complex multinational restructuring matters. The firm also have a full-service global debt and claims trading practice, providing the world's largest financial institutions with the platform to access the global marketplace successfully. The team is devoted to the secondary market trading of par and distressed bank loans, bankruptcy claims, equity interests, trade receivables and sovereign-backed obligations.
Finally, the firm's US Financial Services Regulatory Group comprises attorneys from transactional and litigation practices to create a single access point for advice on risks and regulatory obligations across international markets.
Contact:Zarrar Sehgal, Partner (New York)
Tel:+1 212 878 8403
Email:[email protected]
Capital Markets:
Their US Capital Markets practice advises on the full range of capital-raising transactions in the US, representing issuers, underwriters, sponsors and selling stockholders. Product coverage includes IPOs (for both US and non-US companies listing on US exchanges), secondary equity, private placements, preferred equity, equity-linked products, debt and high-yield offerings. The firm provide advice on all aspects of securities laws and regulations, and in relation to US registrations with the SEC and listings on all US exchanges.
The team has an outstanding reputation for developing innovative solutions in the area of specialty finance, especially in relation to permanent capital vehicles and alternative REIT structures. Their US REIT practice has been ranked Tier 1 for more than a decade and includes four REITs partners ranked by Chambers USA. They are recognized leaders in equity and mortgage REITs, listed and non-listed REITs, US and non-US REITs and innovative REITs.
Their registered funds practice advises on a significant proportion of closed-end fund IPOs in the US market. Their representation on closed-end funds includes advising fund sponsors and underwriters on the launch of US closed-end funds.
The teams US Structured Finance Group is at the forefront in structured finance, securitization, real estate and structured funds, and is one of the most active counsel to CLO managers and among the most active issuer's counsel for residential and small-balance commercial mortgage-backed securities. The team is a leader representing borrowers in repos and warehouses for all mortgage products. The firm represent investors in consumer debt including marketplace loans, student loans and credit card receivables, and in agency, private, cash and synthetic CRT transactions, winning North American law firm of the year at SCI's Capital Relief Trades Awards 2020. The team has an active and innovative trade finance practice, is experienced in aviation capital markets transactions, and highly respected for its US swaps and derivatives expertise, including assisting clients in the review and negotiation of ISDA Master Agreements and associated credit support documentation. In Latin America, the firm hold uncontested leadership on the securitization of milestone-based Governmental payments and hybrid multi-source, multi-currency solutions.

The team is frequently instructed on cross-border capital markets matters, with a principal focus on debt and equity transactions for sovereigns, quasi-sovereigns and corporates in Latin America.
Contact:Lee Askenazi, Partner (New York)
Tel:+1 212 878 8230
Email:[email protected]
Corporate:
The firm have long advised clients on high-end, business-critical mergers, acquisitions, dispositions and joint ventures in the US. The firm represent a diverse client base consisting of both private and public companies as well as private equity houses, banks, asset managers, insurers, sovereign wealth funds, hedge funds and others. The firm's lawyers advise on the full spectrum of M&A products and services, and they regularly handle US inbound foreign direct investments for non-US clients leveraging the firm's global footprint.

Their award-winning US Insurance team is a leader in complex M&A transactions, innovative risk-transfer and capital-raising transactions, representations and warranties insurance, insurtech and strategic regulatory matters, and their lawyers have done pioneering work in the non-payment insurance space. They are the leader in forming alternative capital insurance and reinsurance companies, having advised on deals with an aggregate value of more than US$14 billion in the life insurance and P&C insurance space.
Their Funds & Investment Management team advises on an especially broad range of mandates, with notable strength in the US real estate and asset/structured finance sectors. The firm have extensive experience with private equity, real estate and debt funds, as well as large limited partner investments and secondaries transactions.
The firm's US Antitrust team advises on civil and criminal investigations, merger control and joint venture matters, federal court class action litigation, competition compliance and broader complex antitrust and regulatory matters.
Contact:Sarah Jones, Partner (New York)
Tel:+1 212 878 3321
Email:[email protected]

Contact:Benjamin Sibbett, Partner (New York)
Tel:+1 212 878 8491
Email:[email protected]
Litigation & Dispute Resolution:
The US Litigation & Dispute Resolution team represents many of the largest global financial institutions, leading companies, governments and international organizations, as well as individuals from the business community, in some of the market's largest and highest-profile US disputes.
The firm help clients resolve complex disputes in a manner that reflects their global business objectives, and they are frequently called upon to conduct critical domestic and cross-border investigations. The team defends multifaceted and high-risk securities class actions and boasts a highly regarded white collar and enforcement capability.
The firm's trial expertise includes all types of civil and criminal cases before juries and judges in multiple jurisdictions, as well as appellate matters before national and international courts and tribunals. In addition to helping clients through the challenges of a trial, their US litigators offer in-depth guidance regarding the development of compliance programs to assist in minimizing future risks.
Contact: Robert Houck, Partner (New York)
Tel:+1 212 878 3224
Email:[email protected]nce.com
Real Estate:
The firm's US Real Estate group focuses on the legal issues and commercial challenges involved in dealing with acquisitions and sales, preferred equity structures, joint ventures, limited partnerships, REITs and other co-investment arrangements, leasing, mortgage loans and credit facilities and mezzanine loans.
The group advises on the full suite of real estate asset classes in the US, including office, retail, industrial, manufactured housing, senior housing, hotels and hospitality, land for development, multifamily and residential and medical office.They firm are also a market leader for cross-border transactions and regularly represent investors, including foreign investors, in the acquisition of trophy-type properties and large portfolios in the US that often require complex structuring and significant tax planning.
Contact:Ness Cohen
Tel:+1 212 878 8217
Email:[email protected]
Tax, Pensions & Employment:
The Tax team is routinely sought out by clients to help them move transactions forward, regularly advising on US and international taxation, covering corporate and commercial transactions, equity and debt offerings, real estate and private equity funds and investments, financing and securitization transactions, tax-efficient structured transactions, insurance taxation, charitable organizations and the resolution of tax disputes.

Clifford Chance LLP understand the rapidly changing US tax rules, and they combine that with easy access to the firm's global network of tax attorneys with extensive knowledge of international tax systems and how they interlink. The team is trusted by clients to ensure that deal structures fit with their broader business goals and risk tolerance.
Their Employee Benefits and Executive Compensation lawyers regularly advise domestic and multinational companies on critical employment matters in the context of M&A transactions, including the treatment of equity compensation, negotiating employment agreements and pension plan terminations. The firm's ERISA team advises on all aspects of Title I of ERISA, including fiduciary issues in connection with the investment of employee benefit plan assets as well as the fiduciary responsibility requirements that pension plan investment committees must comply with.
Contact:David Moldenhauer, Partner (New York)
Tel:+1 212 878 8384
Email:[email protected]
Ranked Offices
Provided by Clifford Chance LLP
USA
Washington, DC

2001 K Street NW, Washington, DC, District of Columbia, USA, 20006-1001

View ranked office
Contributions
8 Contributions provided by Clifford Chance LLP
Clifford Chance LLP rankings
USA Guide 2022
Filter by
District of Columbia
Antitrust
2 Ranked Lawyers
New York
Corporate/M&A
2 Ranked Lawyers
Corporate/M&A: Highly Regarded
1 Department
Department
Corporate/M&A: Highly Regarded
Employee Benefits & Executive Compensation
2 Ranked Lawyers
Insurance: Transactional & Regulatory
1 Department
Department
Insurance: Transactional & Regulatory
Intellectual Property: Patent
1 Ranked Lawyer
Lawyers
Litigation: Securities
1 Ranked Lawyer
Litigation: White-Collar Crime & Government Investigations
3 Ranked Lawyers
Litigation: White-Collar Crime & Government Investigations: The Elite
1 Department
Department
Litigation: White-Collar Crime & Government Investigations: The Elite
Tax
1 Department
3 Ranked Lawyers
Department
Lawyers
Technology
1 Ranked Lawyer
Lawyers
USA - Nationwide
Capital Markets: Securitization: ABS
1 Department
Department
Capital Markets: Securitization: ABS
Articles, highlights and press releases
9 items provided by Clifford Chance LLP