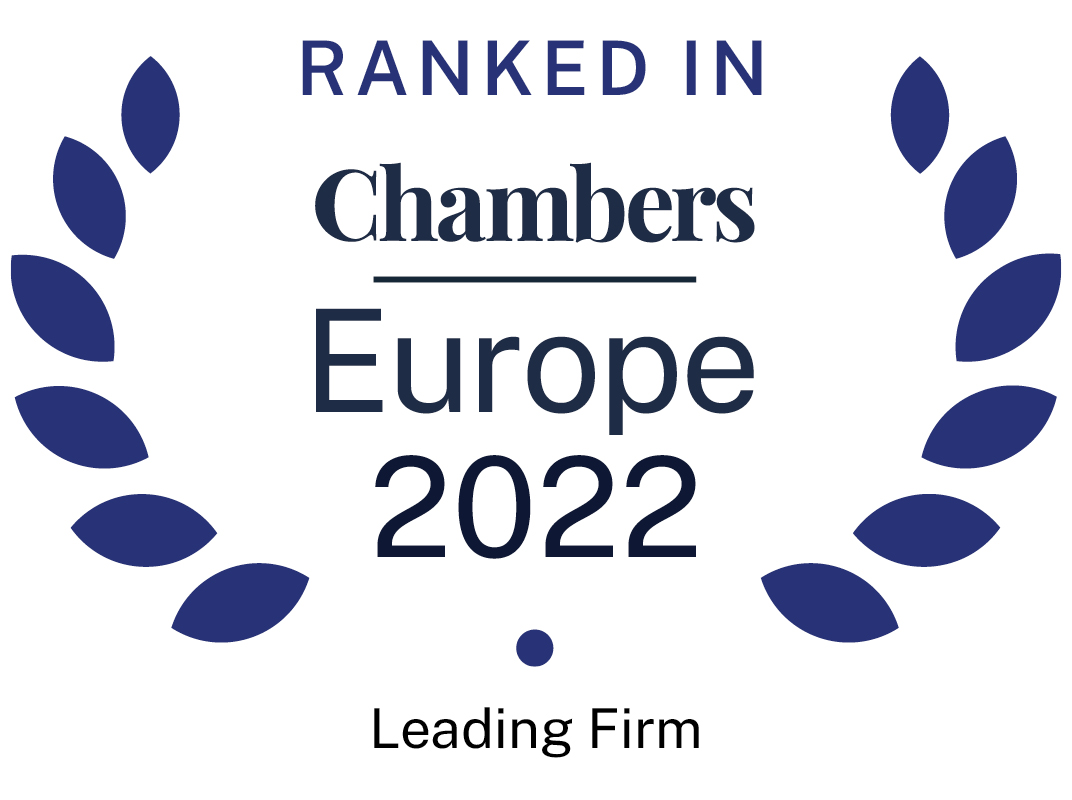 About
Provided by Clifford Chance LLP
Europe
Managing Partner: Matthew Layton
Senior Partner: Jeroen Ouwehand
Number of partners: 565
Number of fee-earners: 3600
Firm Overview:
Clifford Chance is one of the world's pre-eminent law firms with significant depth and range of resources across five continents. As a single, fully integrated, global partnership, the firm prides itself on its approachable, collegiate and team based way of working. The firm always strives to exceed the expectations of its clients, which include corporates from all the commercial and industrial sectors, governments, regulators, trade bodies and not for profit organisations. The firm provides them with the highest quality advice and legal insight, which combines the firm's global standards with in-depth local expertise.
Main Areas of Practice:
Capital Markets:
The capital markets practice comprises over 420 partners and lawyers who concentrate on securities transactions and other products sold into the capital markets. The practice is founded on a full-service US and UK securities law capability, complemented by local securities law expertise in each of the key financial centres. It provides practical, integrated legal advice covering the full spectrum of global capital raising activities including public and private domestic and international offerings of traditional debt and equity securities as well as convertible and other derivative and structure securities.
Corporate:
The corporate practice, which comprises over 790 partners and lawyers worldwide, provides clients with a single law firm that combines a market leading practice with specialist, local expertise. Its global transaction capability includes English, US and civil law expertise in the key financial centres across the UK, Europe, the Americas, Middle East and Asia- Pacific. The practice represents many of the world's leading multinational and national corporations, financial institutions and sponsors on the largest and most complex transactions across the globe – from public takeovers, mergers and cross border acquisitions to strategic alliances, joint ventures, outsourcings and restructurings. The firm's cross-border M&A experience is enhanced by a depth of sector expertise across financial institutions, energy and infrastructure, TMT, insurance, healthcare, private equity, real estate, funds and investment management, industrials, consumer goods & retail and transport and logistics.
Finance:
Clifford Chance's finance practice, which comprises over 700 legal advisers worldwide, is the leading international finance practice of any law firm. The practice provides highly commercial and practical advice across the full spectrum of financial products including syndicated lending and leveraged and acquisition finance, asset finance, derivative products, project finance, financial regulatory, insolvency, restructuring and structured finance. It advises regulatory authorities, supranational bodies, governments and government agencies and actively helps to shape the market through working with market organisations to develop documentation, policy and best practice.
Litigation & Dispute Resolution:
The firm has a team of over 500 litigators internationally and has experience in the full range of litigation and dispute resolution issues that their clients face. The lawyers work with clients to resolve disputes efficiently and effectively – whether through arbitration, litigation or other techniques. They also work with clients to develop compliance programmes that minimise future litigation risks. The firm offers clients a seamless team for cross-border disputes, with expertise in individual jurisdictions but also an understanding of the interplay between different legal systems. The team also advises on regulatory enforcement and criminal investigations into corporate activity across multiple jurisdictions.
Real Estate:
Clifford Chance's leading real estate practice offers UK, European, Asian and US real estate capability. Over 500 partners and lawyers worldwide advise the real estate industry's leading players on the entire property 'life-cycle' from the initial acquisition, development, leasing, joint venturing and financing through to the final exit, as well as tax structuring, PFI/PPP, corporate outsourcing, planning, environment and litigation.
Tax:
Clifford Chance has one of the world's largest international tax groups within a single law firm, with over 160 tax advisers worldwide. The firm is uniquely placed to provide leading edge advice to clients, and the practice is structured on an integrated global basis. Local tax groups within the practice work closely with areas such as securitisation, securities, M&A, corporate restructuring, private equity, real estate and funds. The pan-European VAT Group advises on all areas of VAT and has particular strength advising on novel and complex issues in the structured finance, financial services, corporate finance and real estate sectors.
Employment, Employee Incentives & Pensions:
Clifford Chance's employment, employee incentives and pensions groups comprises over 120 legal advisers worldwide. The teams of experienced employment, employee incentives, ERISA, immigration and pensions specialists work with clients from a wide range of sectors to address local and cross-border issues.
Ranked Offices
Provided by Clifford Chance LLP
Contributions
8 Contributions provided by Clifford Chance LLP
Clifford Chance LLP rankings
Europe Guide 2022
Filter by
Barcelona
Corporate/Commercial
1 Department
1 Ranked Lawyer
Department
Lawyers
Dispute Resolution
1 Department
2 Ranked Lawyers
Department
Lawyers
Public Law
1 Ranked Lawyer
Belgium
Banking & Finance
1 Department
2 Ranked Lawyers
Department
Lawyers
Capital Markets
1 Department
1 Ranked Lawyer
Department
Lawyers
Competition: EU
1 Department
2 Ranked Lawyers
Department
Lawyers
Corporate/M&A
1 Department
3 Ranked Lawyers
Department
Lawyers
Dispute Resolution
1 Department
Department
Dispute Resolution: Litigation
1 Ranked Lawyer
Articles, highlights and press releases
9 items provided by Clifford Chance LLP