Contact details
---
Email address
Contact number
UK Bar Guide 2023
London (Bar) Education
---
16 Ranked Lawyers
Chambers Review
Provided by Chambers
Education - London (Bar)
11KBW retains its reputation as a leading set for education matters, and houses a deep bench of barristers experienced in the handling of the full range of disputes. Particular areas of strength for the team include cases concerning SEN, discrimination claims and examination disputes, and members are regularly called upon to act for universities, schools and local authorities, as well as teachers, parents and students. The set's barristers also field expertise in school reorganisations, admissions and exclusions, and employment disputes arising in the education sector. 11KBW successfully defended a High Court challenge to a local authority's discharge of its duties under Section 19 of the Education Act 1996. Members also defended a disability discrimination case in the County Court against London Metropolitan University. "11KBW have really good in-depth knowledge of the education sector," said one interviewee.
Client service
"Chris Smith is excellent. He responds quickly and is extremely helpful."
"Lee Cutler is very responsive."
"The clerks always come back to me quickly and with options."
Joint senior clerks Mark Dann and Lucy Barbet lead the clerking team.
Notable Practitioners
Provided by Chambers
James Goudie KC
James Goudie KC is an accomplished education practitioner with experience in a variety of other areas, including administrative law, environmental law and employment law. He regularly advises local government and universities on challenges against admissions procedures and construction projects. His broad education expertise results in him being instructed on anything from novel Special Educational Needs and Disability Tribunal (SENDIST) matters to academy conversions and higher education work. He is also adept at handling cases involving allegations of discrimination.
"James has stacks of knowledge and experience."
Tom Cross
Tom Cross is a leading junior with a thriving practice handling education, commercial law and human rights-related cases. He is regularly instructed by individuals, schools and higher education institutions, and has extensive experience appearing before the Upper Tribunal and Court of Appeal. He is also regularly called upon to act for local authorities and central government.
"Tom is diligent and hard-working."
"Tom is super smart and an expert public lawyer."
"Tom is an experienced barrister. He is approachable and good with clients."
Paul Greatorex
Paul Greatorex is a top choice for a number of different education cases, including those concerning special educational needs and Equality Act claims. He also has notable experience in student disputes and disciplinary proceedings, frequently instructed by local authorities and universities.
"Paul is a genuine expert on SEN and will really understand the sector and the law."
"Paul is a really helpful and responsive barrister."
Peter Oldham KC
Peter Oldham KC acts in all manner of education disputes concerning schools, universities and other education authorities, including those relating to discrimination, admissions and exclusions, governance and special needs. He has extensive expertise in reorganisation matters.
"Peter is a reputable practitioner who contributes to the Education Bar in novel and interesting ways. He is a strong advocate."
"Peter is very knowledgeable. He knows the SEN framework back to front."
Clive Sheldon KC
Clive Sheldon KC is an erudite silk who handles education law as part of a broad public law practice. He is frequently engaged in special educational needs, admissions and exclusions, and discrimination claims, and acts for schools, universities and local authorities. He also has significant experience in employment cases within the education sector.
"Clive is a class act and a force to be reckoned with."
"Clive is a very safe pair of hands. He is hugely respected and a genuine heavyweight in public law, education particularly."
Nigel Giffin KC
Nigel Giffin KC has over three decades of experience of advising on both education-specific matters and a vast array of issues that intersect with education law. He is particularly adept at judicial review cases.
"Nigel is incredibly calm but very authoritative."
Jonathan Moffett KC
Jonathan Moffett KC has a strong education practice and frequently handles disputes relating to school admissions, discrimination and educational provision for pupils with SEN. He has considerable court experience, having appeared before various courts, including the ECtHR. His clients include several local authorities and governmental bodies as well as universities.
"Jonathan is an outstanding barrister."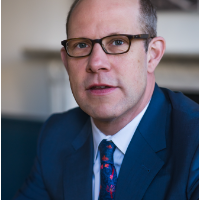 Andrew Sharland KC
Andrew Sharland KC routinely advises local authorities, schools and further education colleges. Sharland is highly praised for his knowledge of SEN, admissions and contract law.
"Andrew is very hands-on and good to deal with. He is methodical and structures his arguments well."
Jonathan Auburn KC
Jonathan Auburn KC advises an array of prominent clients in the education sector, including several local authorities and the Secretary of State for Education. Areas of particular interest include SEN funding challenges and school closures. He has acted in a number of notable judicial reviews.
"Jonathan is a considered advocate who is very personable and a pleasure to work with."
"Jonathan is a genuine education specialist."
"He has a fantastic understanding of education law and is really great at dealing with clients."
Katherine Eddy
Katherine Eddy is a well-known education barrister with considerable experience in disputes, including those involving aspects of public law, contract law and employment law. She has a burgeoning practice and particular experience of cases in the higher education sector.
"Katherine is an impressive and very knowledgeable barrister."
Aileen McColgan KC
Aileen McColgan KC has an established practice that takes in SEN proceedings and equality law claims. She acts for both claimants and defendants, including prominent universities and local authorities. Advisory work represents a significant part of her practice, and she has considerable experience in advising and chairing disciplinary and other panels.
"Aileen is a top-class practitioner."
"She is a good advocate with a thorough knowledge of public law issues."
"Aileen is very passionate about what she does."
Harini Iyengar
Harini Iyengar has a broad education practice encompassing special needs tribunals, judicial reviews and disciplinary proceedings. Her clients include several university and school students, as well as schools, colleges and universities.
"Harini is an excellent barrister."
Jane Oldham
Jane Oldham advises on a range of cases including judicial review challenges, local authority disputes, and matters relating to academies. Clients include a host of schools, as well as higher and further education institutions.
"Jane provides very detailed and helpful advice. She is very approachable and responsive."
Zoe Gannon
Zoe Gannon is regularly called upon to act for universities, colleges, schools and local authorities in a wide range of education matters. She is experienced in the handling of discrimination cases and judicial review challenges to school decisions.
"Zoe is my go-to for higher education matters. She is clear, concise, technically strong and an all-round pleasure to work with!"
"Zoe is responsive, reliable and good to work with."
Joanne Clement KC
Joanne Clement KC is a dynamic education junior with particular expertise in cases concerning special educational needs, school reorganisations and academy conversions. She has a strong track record advising local authorities, universities and schools. She is regularly instructed in disability discrimination claims, challenges to exam results and student disciplinary matters.
"Joanne is an expert in education law."
"She is phenomenal."

Ben Mitchell
Ben Mitchell is sought after for his experience handling politically sensitive claims in the sector. He has appeared in judicial review and tribunal proceedings and advises universities and public bodies on education law issues. He has a PhD in the right to education.
"Ben is talented and able to make very strong arguments in court."
"He is excellent with clients."
Ranked Barristers at
11KBW
Provided by Chambers
Filter by
Silks (KC)
London (Bar)
Education
---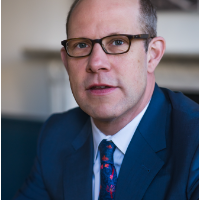 Juniors
London (Bar)
Education
---