Lawyer profile
William A Starshak
USA 2023: Banking & Finance
---
About
Provided by William A Starshak
USA
Practice Areas
Commercial Finance
Career
Bill Starshak is a principal in the firm's Commercial Finance Group. His practice focuses on the representation of financial institutions in a variety of lending transactions, including cash-flow and asset based loans, unitranche structures, mezzanine financings and leveraged buy-out transactions. Mr. Starshak has extensive experience working on international finance transactions for both United States and foreign financial institutions and worked with the United Nations Commission on International Trade Law to draft a legislative guide for countries to modernize their secured transactions laws. Additionally, he has represented private equity funds and corporate clients in financing transactions as well as in domestic and international mergers and acquisitions.
Mr. Starshak is a frequent panelist at the Secured Finance Association's International Asset Based Lending Conference and speaks often on cross-border lending issues throughout North America and Europe. Mr. Starshak is ranked by Chambers USA in Banking & Finance.
Mr. Starshak recently served on the Board of Directors for Meritas, law firms worldwide. He is also a founding member of the U.S. Soccer Development Council of the United States Soccer Federation and is a member of the Chicago-Hamburg Sister Cities Committee.
Mr. Starshak received his law degree, cum laude, from Northwestern University in 1999. In 1994, he received his B.A. in foreign affairs and history, with high distinction, from the University of Virginia. Mr. Starshak is a former Robert Bosch Fellow (1999-2000). He practiced in Chicago, Germany and London prior to joining Goldberg Kohn. Mr. Starshak is admitted to practice in the states of Illinois and New York.
Chambers Review
Provided by Chambers
USA
Banking & Finance - Illinois
William Starshak often represents lenders in domestic and cross-border asset-based financings. He is also recognized for his experience in advising borrowers on restructurings.
Strengths
Provided by Chambers
Slide 1 of 1
"William is talented, high quality and well regarded."
"William is talented, high quality and well regarded."
Discover other Lawyers at
Goldberg Kohn Ltd
Provided by Chambers
Filter by
Illinois
Banking & Finance
---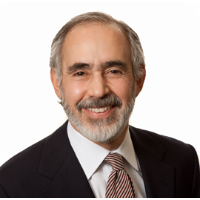 Michael C Hainen
Head of Banking & Finance
Bankruptcy/Restructuring
---
Randall Klein
Head of Bankruptcy/Restructuring
Dimitri Karcazes
Head of Bankruptcy/Restructuring
Litigation: General Commercial
---