Lawyer profile
Jeremy Downs
USA 2023: Bankruptcy/Restructuring
---
About
Provided by Jeremy Downs
USA
Practice Areas
Bankruptcy & Creditors' Rights
Career
Jeremy Downs is a principal in the firm's Bankruptcy & Creditors' Rights Group. He regularly represents senior secured lenders in corporate bankruptcies and workouts. A significant portion of his practice involves representing junior lenders and large unsecured creditors. Having successfully navigated several clients through complex automotive restructurings, liquidations and contract disputes, Mr. Downs has developed a particularly strong set of creditors' rights skills related to manufacturing and supply industries.
His general bankruptcy experience includes the negotiation, documentation and litigation of debtor-in-possession financing, use of cash collateral, asset sales, relief from the automatic stay, and various related procedural matters. His workout experience includes the negotiation and documentation of out-of-court restructurings and liquidations through forbearance agreements, receiverships, assignments for benefit of creditors, and UCC sales.
Mr. Downs works closely with the firm's Litigation Group in connection with disputes that arise in the course of his practice, as well as with the firm's Commercial Finance Group in connection with financing matters. Highlights of his automotive industry experience include the negotiation of access and accommodation agreements in several bankruptcy cases and workouts, advising fleet purchasers and Tier I and II suppliers with respect to their contract rights and remedies, and supporting distressed M&A transactions.
Mr. Downs is admitted to practice in Illinois and the United States District Courts for the Northern District of Illinois, the Eastern and Western Districts of Wisconsin, and the Eastern District of Michigan. He has been named by Chambers USA as a leading lawyer in the United States in Bankruptcy/Restructuring since 2010. He received his A.B. in Government, cum laude, from Harvard University in 1997, and his law degree from Northwestern University Pritzker School of Law in 2000.
Chambers Review
Provided by Chambers
USA
Bankruptcy/Restructuring - Illinois
Jeremy Downs is noted for his representation of junior lenders and unsecured creditors. He acts in distressed M&A, while also offering experience in corporate bankruptcies and workouts.
Strengths
Provided by Chambers
Slide 1 of 1
"We value his experience and professionalism."
"He's a hard-working and smart attorney."
"We value his experience and professionalism."
"He's a hard-working and smart attorney."
Discover other Lawyers at
Goldberg Kohn Ltd
Provided by Chambers
Filter by
Illinois
Banking & Finance
---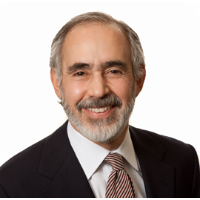 Michael C Hainen
Head of Banking & Finance
Bankruptcy/Restructuring
---
Randall Klein
Head of Bankruptcy/Restructuring
Jeremy Downs
Head of Bankruptcy/Restructuring
Litigation: General Commercial
---