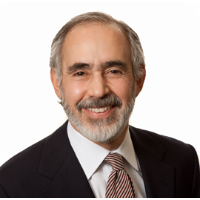 Lawyer profile
Richard Kohn
USA 2023: Banking & Finance
---
About
Provided by Richard Kohn
USA
Practice Areas
Commercial Finance
Career
Richard M. Kohn is a founder of Goldberg Kohn and a Principal in the firm's Commercial Finance Group. He represents banks and other financial institutions in structuring and documenting credit facilities, with a focus on cross-border lending transactions - an area in which he is widely recognized as a pioneer.
For more than 20 years, Richard has been active in the reform of secured transactions law. He served as a member of the Expert Group for the United Nations Commission on International Trade Law (UNCITRAL) in its preparation of UNCITRAL's "Legislative Guide on Secured Transactions," (2007), the related "Supplement on Security Rights in Intellectual Property," (2010), the technical legislative "Guide on the Implementation of a Security Rights Registry," (2014), the "Model Law on Secured Transactions," (2017), and the "Practice Guide to the Model Law on Secured Transactions," (2019). He served as a consultant to the United Nations to co-edit the UNCITRAL "Legislative Guide on Secured Transactions."
In addition, Richard has participated in initiatives to promote secured credit in other countries. For example, in the People's Republic of China, he taught asset-based lending to more than 150 bankers at the invitation of the People's Bank of China and the International Finance Corporation World Bank. In Mexico he co-organized a roundtable discussion on the Mexican judicial system with the Mexican government.
From 2001 to 2020, Richard served as Co-General Counsel of the Secured Finance Network (SFNet), the principal U.S. trade association for commercial lenders. During his tenure, he represented SFNet in appellate courts and other venues on issues of importance to the commercial finance industry. He is currently Chair of SFNet's International Finance & Development Committee. In 2019 he was inducted into the SFNet Hall of Fame.
Richard has been named by Chambers U.S.A. as a Senior Statesperson in Banking & Finance and is a Fellow of the American College of Commercial Finance Lawyers.
Richard received his law degree, cum laude, from the University of Michigan Law School in 1969, and his B.A., with distinction, from The University of Michigan in 1966. He is admitted to practice in Illinois.
Publications
Richard is a Lecturer in Law at The University of Chicago Law School, where he teaches cross-border lending. Additionally, he has presented to the American Bar Association, ALI CLE, The New York City Bar Association, the World Bank and the New England School of Law.
He writes and speaks frequently on cross-border lending topics, including:
"Coordinating Secured Transactions Reforms With the Private Sector and Non-Governmental Organisations," Fifth Conference on International Coordination of Secured Transactions Reform, Oct. 5, 2022.
"The Role of Innovation in Cross-Border Lending," Chapter 13 of "The Future of Commercial Law: Ways Forward for Change and Reform," Ed. O. Akseli and J. Linarelli, Hart Publishing, 2020.
"Current Issues in Cross-Border Asset-Based Lending: Lessons From the Field on the Need for Secured Transactions Reform," Chapter 7 of "International and Comparative Secured Transactions Law," Ed. S. V. Bazinas and O. Akseli, Hart Publishing, 2017.
"Facilitating a Cost-Free Path to Economic Recovery: Implementing a Global Uniform International Receivables Financing Law," Uniform Commercial Code Law Journal, 44 UCC L. J. 277 (2012) (with S.V. Bazinas and Louis F. Del Duca).
"The Case for Including Directly Held Securities Within the Scope of the UNCITRAL Legislative Guide on Secured Transactions," Uniform Law Review, Vol. 15, Issue 2, April 2010.
"Convention to Bolster Exports and Jobs," Washington Times, March 6, 2012.
Chambers Review
Provided by Chambers
USA
Banking & Finance - Illinois
Richard Kohn is experienced in representing banks. He often works on cross-border credit facilities.
Discover other Lawyers at
Goldberg Kohn Ltd
Provided by Chambers
Filter by
Illinois
Banking & Finance
---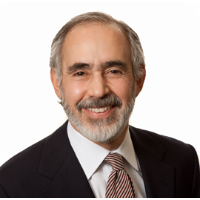 Michael C Hainen
Head of Banking & Finance
Bankruptcy/Restructuring
---
Randall Klein
Head of Bankruptcy/Restructuring
Dimitri Karcazes
Head of Bankruptcy/Restructuring
Litigation: General Commercial
---