Lawyer profile
Miguel Saguier
Latin America 2023: Dispute Resolution
---
About
Provided by Miguel Saguier
Latin America
Practice Areas
Dispute resolution
Career
Universidad Nacional de Asunción (UNA) JD, 2010; Universidad Austral, Buenos Aires, Argentina, Diploma in IP Law, 2012; Universidad Nacional de Rosario, Argentina, 2011-2012, LL.M candidate (thesis submission pending); Escuela Judicial del Paraguay 2015-2016, Diploma in Justice Administration.
Personal
Before joining FERRERE he worked for ten years with the Judiciary (2005-2015) at the Civil and Commercial Courts of First Instance of Asunción, where for more than three years he was Law Clerk. He also served at the Constitutional Court of the Supreme Court of Justice.
Chambers Review
Provided by Chambers
Latin America
Dispute Resolution - Paraguay
Associate-to-watch Miguel Saguier is well regarded by a clients for his handling of a variety of dispute matters in Paraguay. A client states:"Miguel Saguier is very open and confident, responding very quickly to urgent questions," adding: "He is always proposing solutions to problems."
Discover other Lawyers at
Ferrere
Provided by Chambers
Filter by
Paraguay
Uruguay
Banking & Finance
---
Diego Rodriguez
Head of Banking & Finance
Corporate/M&A
---
Martín Cerruti
Head of Corporate/M&A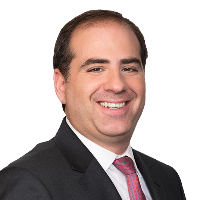 Dispute Resolution
---
Sandra González
Head of Dispute Resolution