LAWYER PROFILE
Antonio Carlos Guidoni Filho
São Paulo - SP, Brazil
Global Guide 2021
Ranked in 1 departments
Ranked in :
Tax: Litigation

chambers review
Lawyer Information
Lawyer profile for Global 2021
This individual is also ranked in:
Brazil 2021
Chambers Review
Chambers Research is conducted by 200 Research Analysts, across 200 jurisdictions and provides nearly 6,000 rankings tables. Annually we collect hundreds of thousands of responses from clients, the majority via in-depth interview. Learn more about our methodology.
Global
Tax: Litigation - Brazil
Band 3
Co-head of department Antonio Carlos Guidoni Filho offers a strong litigation practice assisting companies in the energy, agribusiness and healthcare sectors with complex contentious mandates involving direct and indirect taxes. A commentator highlights his background as a former CARF council member, attesting: "He is a very technical lawyer with particular prowess handling mandates before administrative tax courts."
View ranking table
Lawyer information
This content is provided by Antonio Carlos Guidoni Filho
Practice Areas
Tax
Career
Antonio Carlos Guidoni is one of Vella Pugliese Buosi e Guidoni Advogados founding partners and the head of the Tax practice. With more than 25 years of experience, Guidoni is well versed in issues concerning tax planning and tax structuring and has a long track record assisting clients in tax litigation. He advises companies in all areas of industries, with specific expertise in energy, financial institutions, forest products and agribusiness, media entertainment and sports industries. He is also a former member of the Brazilian Administrative Tax Appeals Council (CARF).
Guidoni is recognized as one of the leading tax lawyers in Brazil by Chambers Brazil, Chambers Latin America, Chambers Global, Legal 500 and Who's Who Legal. "He is a prominent name in the tax community with great academic credentials" (Chambers Latin America). "He is widely admired by peers for his expertise in tax litigation" (Chambers Global). He is also considered one of the most admired tax lawyers in Brasil by Analise Advocacia.
Professional Memberships
Former Member of the Brazilian Administrative Tax Appeals Council – CARF;
Professor of the Master of Laws (LL.M) Program in Tax Law at Instituto de Ensino e Pesquisa – Insper.
This individual is also ranked in:
Brazil 2021
Antonio Carlos Guidoni Filho
Vella Pugliese Buosi e Guidoni Advogados
8 YEARS RANKED



Office
Rua São Tomé 86
17º Andar
Vila Olímpia
São Paulo - SP
Sao Paulo
Brazil
04551-080

Ranked In
Global 2021
Global 2020
Global 2019
Global 2018
Global 2017
View Firm Profile

This page contains Chambers Research content only
Enhance your profile to connect with potential clients
Rodrigo Vella
Vella Pugliese Buosi e Guidoni Advogados
Corporate/M&A: Highly Regarded
São Paulo - SP, Brazil
Rodrigo Vella
Vella Pugliese Buosi e Guidoni Advogados
Corporate/M&A: Highly Regarded
São Paulo - SP, Brazil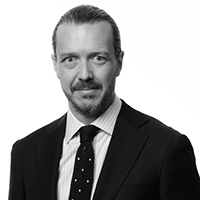 Frederico Buosi
Vella Pugliese Buosi e Guidoni Advogados
Corporate/M&A: Highly Regarded
São Paulo - SP, Brazil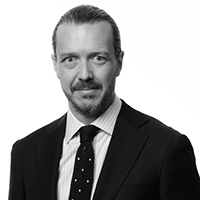 Frederico Buosi
Vella Pugliese Buosi e Guidoni Advogados
Corporate/M&A: Highly Regarded
São Paulo - SP, Brazil