LAWYER PROFILE
Antonio Celso Fonseca Pugliese
São Paulo - SP, Brazil
Global Guide 2021
Ranked in 1 departments
Ranked in :
Dispute Resolution: Litigation

chambers review
Lawyer Information
Lawyer profile for Global 2021
This individual is also ranked in:
Brazil 2021
Chambers Review
Chambers Research is conducted by 200 Research Analysts, across 200 jurisdictions and provides nearly 6,000 rankings tables. Annually we collect hundreds of thousands of responses from clients, the majority via in-depth interview. Learn more about our methodology.
Global
Dispute Resolution: Litigation - Brazil
Band 5
Interviewees recommend Antonio Celso Fonseca Pugliese , saying: "In addition to being a great negotiator, Antonio identifies the client's problems and works alongside them to find the best strategic solutions." He advises banking, construction and food companies on financial and commercial disputes. A source asserts: "He is talented and skilled at structuring multidisciplinary strategies for complex cases."
Learn more about this team
•
View ranking table
Lawyer information
This content is provided by Antonio Celso Fonseca Pugliese
Practice Areas
Litigation / Arbitration
Career
Antonio Celso Pugliese is one of Vella Pugliese Buosi e Guidoni Advogados founding partners, managing partner since 2018 and the head of the Litigation and Arbitration practices. With more than 20 years of experience, Antonio focuses on complex commercial crisis and litigation challenges, including high profile cases in Brazil. He has wide-ranging experience representing clients in trials, class actions and arbitrations.
Antonio is recognized as one of the leading dispute resolution lawyers in Brazil by Chambers Brazil, Chambers Latin America and Chambers Global. "He is perceived as a knowledgeable and proficient lawyer. He is well versed in class actions, administration disputes and contract enforceability issues" (Chambers Latin America). "Clients note his strategic thinking and peers describe him as "creative, committed and extremely hands-on" (Chambers Global). He is also considered one of the most admired dispute resolution lawyers in Brasil by Análise Advocacia.
Professional Memberships
Member of the Instituto dos Advogados de São Paulo IASP;
Visiting Scholar, Columbia University Law School, New York, 2004;
Assistant, Faculdade de Direito da Universidade de São Paulo – USP, 2003;
Member of International Bar Association IBA;
Arbitrator of Arbitration Chamber CBMA (Centro Brasileiro de Mediação e Arbitragem);
Member of the Bar Association Arbitration Comission.
This individual is also ranked in:
Brazil 2021
Antonio Celso Fonseca Pugliese
Vella Pugliese Buosi e Guidoni Advogados
11 YEARS RANKED



Office
Rua São Tomé 86
17º Andar
Vila Olímpia
São Paulo - SP
Sao Paulo
Brazil
04551-080

Ranked In
Global 2021
Global 2020
Global 2019
Global 2018
Global 2017
View Firm Profile

This page contains Chambers Research content only
Enhance your profile to connect with potential clients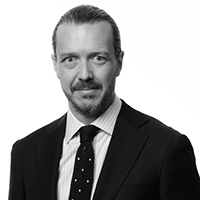 Frederico Buosi
Vella Pugliese Buosi e Guidoni Advogados
Corporate/M&A: Highly Regarded
São Paulo - SP, Brazil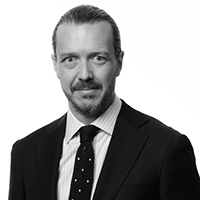 Frederico Buosi
Vella Pugliese Buosi e Guidoni Advogados
Corporate/M&A: Highly Regarded
São Paulo - SP, Brazil
Rodrigo Vella
Vella Pugliese Buosi e Guidoni Advogados
Corporate/M&A: Highly Regarded
São Paulo - SP, Brazil
Rodrigo Vella
Vella Pugliese Buosi e Guidoni Advogados
Corporate/M&A: Highly Regarded
São Paulo - SP, Brazil